When Hate Makes a Great Book
This article is more than 13 years old.
"To Hate Like This Is To Be Happy Forever." It's a great title, and the subtitle is long even for an epoch in which long subtitles have become commonplace: "A Thoroughly Obsessive, Intermittently Uplifting, and Occasionally Unbiased Account of the Duke-North Carolina Basketball Rivalry."
The book is not nearly as silly as the cover suggests. Will Blythe, who writes well when he's being serious and magnificently when he's being playful, explores not only his own passionate outrage at the phenomenon of Duke basketball, but the extraordinary emotions his favorite rivalry provokes in others. By extension, Blythe is writing about everyone who's driven nuts by the teams we follow and the games we watch, and he's exhaustive in his research. He talks to fans, of course, and to players and coaches. But he also visits with professors, philosophers, and theologians. Blythe is comfortable peppering his assertions with references to Plato and Reinhold Niebuhr. He's intrigued by the half court trap, but he's equally fascinated by the possibility that by hating Duke, he may be condemning himself to multiple, unpleasant reincarnations.
Still, To Hate Like This cannot be confused with dispassionate research. The idea for the book came to Blythe's editor as he watched Blythe "in a fetal position" enduring a North Carolina — Duke game on television: "The linoleum floor was cold and gritty, paper clips were sticking to his cheeks, and the view of the television was not ideal." Any basketball fan who has been tossed against a wall or thrown to the floor by the failure of some teenager to hit a foul shot or pick up a shooter coming off a screen will be grateful to learn that he or she has company, but you don't have to be crazy to like this book. Readers grateful for sharp, energized, imaginative writing about our games will also be delighted.
This program aired on March 2, 2006. The audio for this program is not available.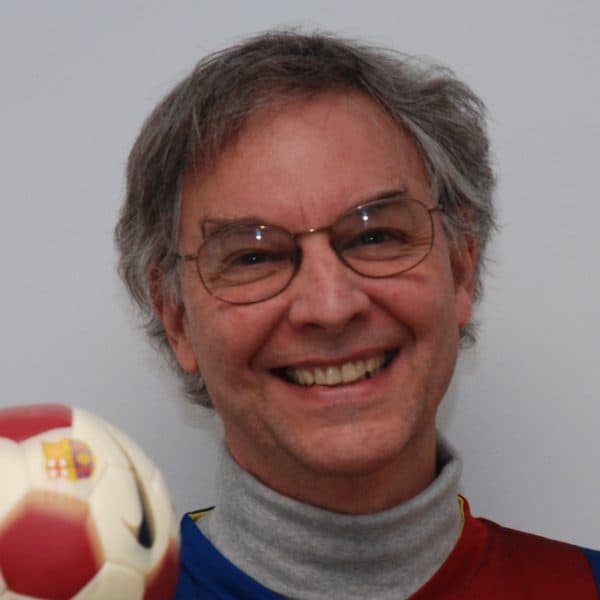 Bill Littlefield Host, Only A Game
Bill Littlefield was the host of Only A Game from 1993 until 2018.