Show rundown for 4/1/2006
25:02
Play
This article is more than 15 years old.
Let Them Speak
Bill opens the Only A Game phone line and takes some listener calls.
Bats Swing in a Steroid Filled Spring
Listen
Bill talks with ESPN's Tim Kurjkjian about Major League Baseball's 2006 season, opening day and steroids.
Topsy Turvy Final Fours With Pat Forde
Listen
The madness of March will linger for just a few more days. Those of you who picked George Mason, LSU, UCLA, and Florida to fill out the final four slots in you NCAA men's tourney bracket may want to skip this since you already know what's going to happen this weekend. Bill and ESPN's Pat Forde predict what will happen in Indianapolis as the Bruins, Gators, Patriots, and Tigers get closer to the last dance.
The Stone Cold Truth about Pro Wrestling
Listen
Professional Wrestling, according to author Thomas Hackett, is the logical outcome of "America's seemingly insatiable appetite for belligerence and buffoonery." This is one of the assertions apparent in Mr. Hackett's new book, "Slaphappy: Pride, Prejudice, and Professional Wrestling." Another is that "for many fans, watching wrestlers act out their preposterous egoism" is a "comforting escape from a frightening reality." Sports? Entertainment? Pathology? Sociology? Bill talks with Thomas Hackett to clarify some of the confusion.
Slaphappy Continued
Listen
A continuation of Bill's conversation withThomas Hackett, author of Slap Happy: Pride, Prejudice, and Professional Wrestling."
A Major League Investigation and More with Charlie Pierce
Listen
Bill and Only A Game analyst Charlie Pierce discuss: injecting a steroids investigation, busting expert brackets, and officiating soccer bribes.
Letters
Listen
Charlie Pierce reads letters from the Only A Game mailbag.
Surfing's Roots in Maine Woods
Listen
This past winter, Only A Game's Shannon Mullen traveled to Maine and met two surfers who hope to keep the sport of surfing in touch with its roots.
This program aired on April 1, 2006.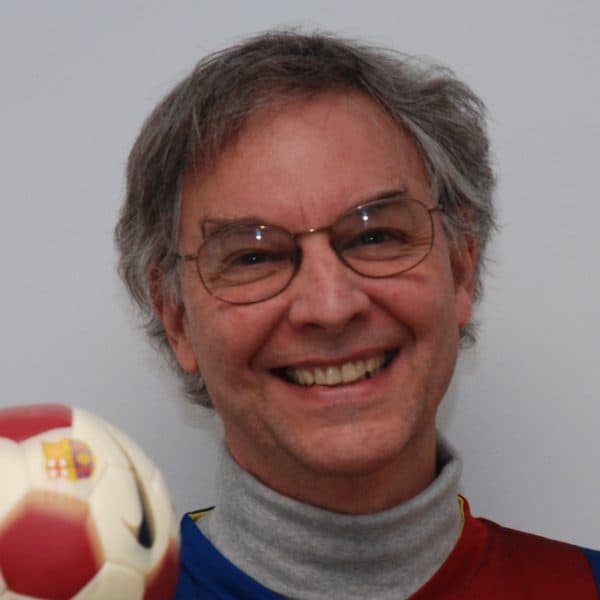 Bill Littlefield Host, Only A Game
Bill Littlefield was the host of Only A Game from 1993 until 2018.