This article is more than 13 years old.
"Did you see that game yesterday?"
I heard the question bouncing loudly off the shower room walls as I sat in front of my locker, pulling on one of my socks.
It was not a surprising question. The men — young and old — who stop at the gym on their way to work often talk sports.
"Incredible," came the answer.
"Incredible?" I wondered, "Incredible that the Red Sox beat the Washington Nationals?" Because my first guess was that the question referred to the previous evening's baseball game, which the Sox had won, 11-3. Decisive, but not incredible.
But maybe the guy in the shower room meant game six of the NBA finals, in which the Miami Heat completed a comeback from two games to none down to beat the Dallas Mavericks and win the championship...a result that was at least somewhat surprising, although for a team featuring Dwayne Wade and Shaquille O'Neal, not really "incredible," either.
"Yeah, that goal in the 90th minute," said the first guy.
"That," the second guy said, "and England lost Michael Owen in the first minute with the knee. You think he comes back in the next round?"
These guys, both of whom certainly sounded as if they were citizens of the United States, were talking about Tuesday's soccer game between England and Sweden. They were talking about a game in which the U.S. didn't figure. They were talking about a draw.
"Incredible," I thought.
I am careful about drawing conclusions from anecdotal evidence, but I make exceptions when the anecdotes support conclusions that delight me. Based on the conversation I overheard at the gym on Wednesday morning, interest in soccer in general and the World Cup in particular is skyrocketing in this previously sports-backward nation. Can an appreciation for ethnic diversity and styles other than our own be far behind? Next we'll all recognize that "World Series" is a pompous, fraudulent characterization of the baseball championship of North America.
My hopes rise like a ball chipped deftly over the keeper's outstretched fingers, into the top, right-hand corner of the net.
Incredible.
This program aired on June 22, 2006. The audio for this program is not available.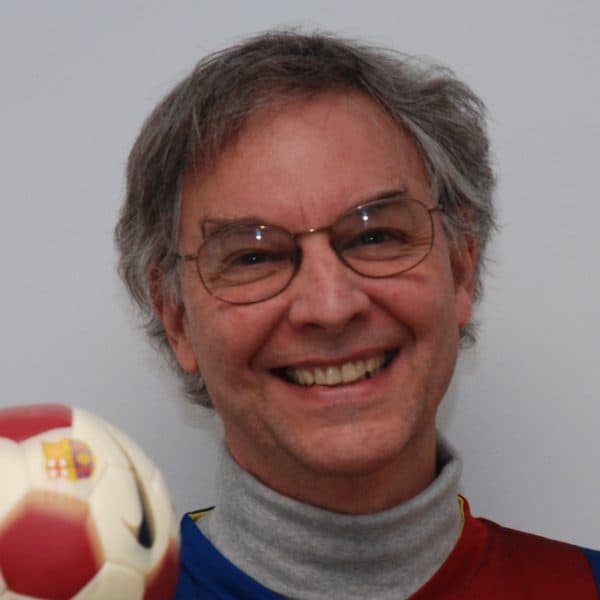 Bill Littlefield Host, Only A Game
Bill Littlefield was the host of Only A Game from 1993 until 2018.