Show rundown for 9/9/2006
25:02
Play
This article is more than 14 years old.
Jumping on the Marlins Bandwagon
Philadelphia, Cincinnati, Houston, San Diego, and San Francisco are all in contention for the runner-up's ticket to the playoffs. But perhaps the most unlikely aspirant to that distinction is the Florida Marlins. We'll talk to Gannet sports columnist Mike Lopresti.
The Trouble with the White Sox
Listen
The sirens outside of Fenway Park in Boston on Tuesday night were not wailing for the visiting team...though some of the more pessimistic members of the Chicago White Sox might have thought otherwise, given the on-going emergency they seemed to be experiencing. Bill has our story.
"Turning of the Tide"
Listen
It might seem like a stretch to regard a college football game as an instrument of social change, but such is the contention of a new book titled "Turning of the Tide: How One Game Changed the South." Bill speaks with Don Yaeger and Sam Cunningham about their new book.
Hiding Harold in a Canoe?
Listen
At the National Interpretive Freestyle Canoeing Championships, competitors will try to prove their competency in moves like "the wedge", "the post", and "Hiding Harold." From North Country Public Radio, David Sommerstein has our story.
Shock and More with Charlie Pierce
Listen
Bill Littlefield and Only A Game analyst Charlie Pierce discuss: can the Shock shock?, is Marion home-free?, and an unusual application of alcohol.
The Proliferation of Paintball
Listen
Tiger Woods earned about 86 million dollars last year, including endorsements, making him the highest paid athlete in the world. But, as Only A Game's Michelle Seaton reports, it may not be too long before Tiger is looking over his shoulder at a new group of athletes adept at shooting a little ball with great accuracy, and who already have begun to cash in the big endorsement bucks.
This program aired on September 9, 2006.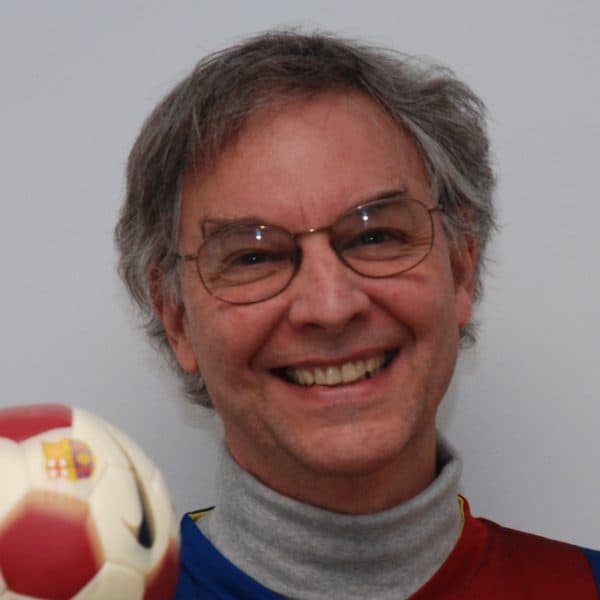 Bill Littlefield Host, Only A Game
Bill Littlefield was the host of Only A Game from 1993 until 2018.