Show rundown for 10/14/2006
25:02
Play
This article is more than 14 years old.
Motor City is Burning
Everyone loves a winner and that's no more true than in Detroit where the Tigers were once baseball's longtime, not-really-so-lovable losers. Now, the team is on the brink of returning to the World Series for the first time in 22 years and the city has gone Tiger crazy. Michael Rosenberg of the Detroit Free Press joins Bill on the line from the Motor City to talk about how this all happened.
Duped Again
Listen
The Cardinals have been the NFL's laughingstock for more than 50 years. That was all supposed to change this season, when the team, moved into a futuristic new stadium with a state-of-the-art retractable field. But after a 1-4 start, Cardinals fans are losing the faith. From member station KJZZ in Phoenix, Steve Goldstein reports.
Granite State Gridiron
Listen
The University of New Hampshire football team is knocking on the door. Wide-receiver David Ball just caught the fifty-first touchdown pass of his college career, putting Jerry Rice in his rear-view mirror. Quarterback Ricky Santos is the New Hampshire all-time completion leader. And, the Cinderella team is five-and-0 and soaking up the headlines. Bill has the story.
"Just Kick It"
Listen
One day while contemplating the book he was planning to write about the adventures and calamities of a collection of football players, Mark St. Amant decided to lace up his cleats and play. Therein was born a tale, as they say: the tale of Number 6, St. Amant, kicker for the Boston Panthers, which is titled "Just Kick It". Bill talks to St. Amant about his new book.
Corey Lidle and More with Charlie Pierce
Listen
Bill and Only A Game analyst Charlie Pierce discuss: T.O.'s cosmic question, the NBA's "no tolerance" policy and a racetrack without the stakes.
Some Like it Hot
Listen
Chili cooks from across the nation and beyond descended on Omaha, Nebraska last weekend to battle it out for the right to be called world champion. Nebraska Public Radio's Martin Wells has our story.
This program aired on October 14, 2006.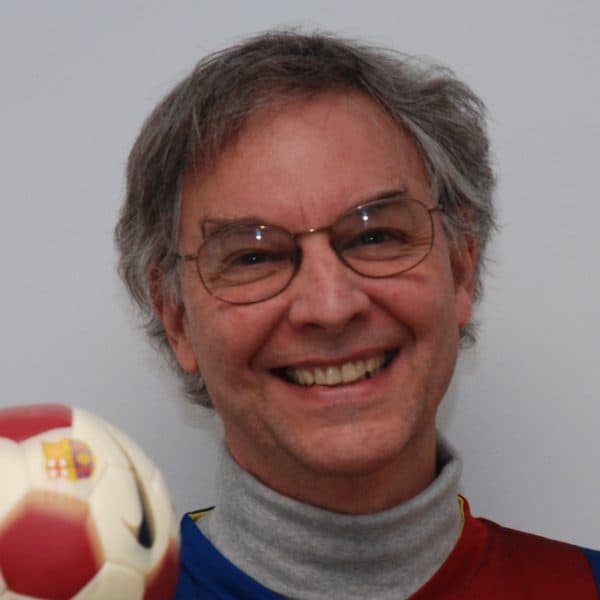 Bill Littlefield Host, Only A Game
Bill Littlefield was the host of Only A Game from 1993 until 2018.