Show rundown for 11/25/2006
25:02
Play
This article is more than 12 years old.
Thanksgiving Turkeys with Paul Attner
In honor of Thanksgiving, the NFL offered a tripleheader...but were the games mostly turkeys? And, is our football prognosticator finally feeling better about his pre-season Super Bowl pick? Bill speaks with the Sporting News' Paul Attner.
The Surprising Scarlet Knights
Listen
New Jersey's NFL fans are fiercely loyal to the New York Jets, Philadelphia Eagles and New York Giants. But big-time college football hasn't flourished in the Garden State for more than a century. But now, the Scarlet Knights of Rutgers are poised to play their second bowl game in as many years. From member station WHYY, Joel Rose reports.
Marching to Victory
Listen
If you're a marching band kid, making it to the Bands of America Grand National Championship in Indianapolis is the payoff for long practice hours, Friday night football, and intense weekend competitions. Indiana Public Broadcasting's Marianne Holland followed a high school marching band from Tarpon Springs, Florida during this year's event, and she has our report.
The NFL's Busiest Mom
Listen
Olivia Manning might just be the most experienced youth, high school, college, and NFL football fan around. First she watched her husband, Archie, play at Old Miss and for the New Orleans Saints. Then, she watched her three sons, Cooper, Peyton, and Eli play through high school. Peyton and Eli, of course, were standouts in college and now both quarterback in the NFL. Bill asks the NFL's busiest football mom if she ever gets tired of watching football.
Letters
Listen
Bill opens the Only A Game mailbag.
Football and More with Charlie Pierce
Listen
Bill and Only A Game analyst Charlie Pierce discuss: football, football, football...and some other stuff.
"Raiders Night"
Listen
In Raiders Night, his tenth novel for young readers, New York Times writer Robert Lipsyte takes on all manner of dark concerns. The Nearmont high school football players who make up the Raiders team are abusing steroids, alcohol, and pain-killers...and then there's the matter of assault. Bill speaks with Lipsyte about his new book.
This program aired on November 25, 2006.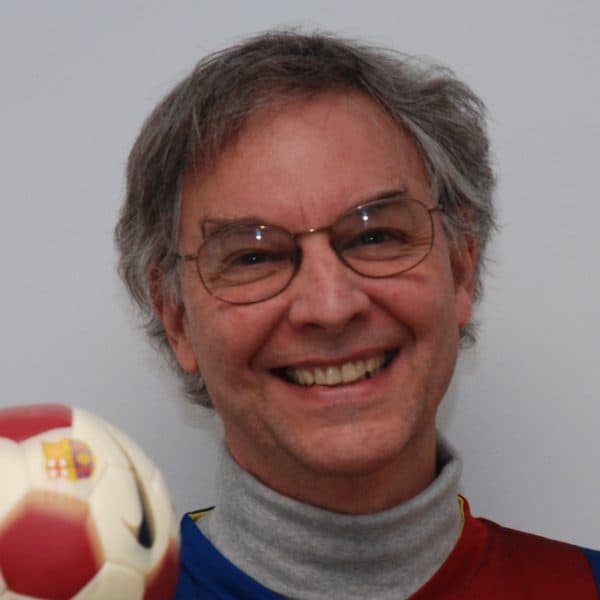 Bill Littlefield Host, Only A Game
Bill Littlefield was the host of Only A Game from 1993 until 2018.