This article is more than 12 years old.
Within one corner of the brain of Vicente Padilla,
There lurks a question, I believe, though I have no scintilla
Of evidence for thinking this. But still, it must be so.
For he, a humble pitcher, just a fellow who can throw
A baseball past a hitter sometimes, other times not quite,
Is set until two thousand ten. Yes, you have heard me right.
A million multiplied by thirty four is what I mean
When I say "set," so is it out of line for me to glean
The hint of doubt within the brain of he who gets that dough?
Padilla, eight years in the bigs, is smart enough to know
That winning sixty six while losing sixty one is fair,
But should it set him up forever? Should one even dare
To dream of millions? Thirty four of them the next three years?
This is the sort of dream that almost always disappears
When one awakes and finds he's won five more than he has lost...
But times are changing all the time. Apparently the cost
Of trotting out a pitcher who has never won sixteen
Within a single season is a number in between
Some thirty million and five more — the number doesn't scan
As easily as some, and yet, if anybody can
Trot to the mound as if there were no pressure, this guy can,
Of so he has to hope, for otherwise, each Texas fan
Who thinks his ticket costs too much and maybe had a beer
Will let Vicente have it. It will be completely clear
The Rangers have, again, invested in a crop of lemons...
And people won't allow this guy the slack that Roger Clemens
Enjoyed across the state in Houston, when he couldn't quite
Haul all the Astros out of darkness and into the light.
But I digress. Padilla of the Rangers, he's the guy
Who's stepped into the spotlight of excess. So will it fly?
This brave attempt to make a rich young man a whole lot richer,
And thereby turn him into someone who's a better pitcher
Than ever he has been? Last year the fellow's ERA
Was four point five oh. Lordy! If he'd had a better day,
Or maybe two, and if his earned run average had been less,
The game of baseball would be in a most peculiar mess,
For no one could afford to pay Padilla quite enough.
He'd have to wish that he was worse, and that would be a tough
Position for a pitcher who's been taught to strive to be
As good each night and every afternoon as he can be.
I wish I were a pitcher. I wish that I could throw...
I know I've said that once before, but then I didn't know
That winning five more than you lose could garner such a score...
If once I wished I were a pitcher, now I wish it more.
This program aired on December 7, 2006. The audio for this program is not available.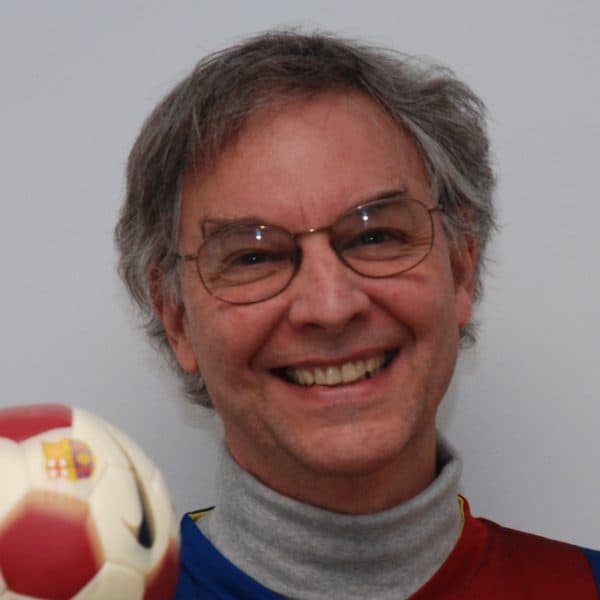 Bill Littlefield Host, Only A Game
Bill Littlefield was the host of Only A Game from 1993 until 2018.