Show rundown for 1/13/2007
49:01
Play
This article is more than 14 years old.
Bonds Back in the News...Again.
Stop us if you've heard this before. Barry Bonds is in a scandal involving performance enhancing drugs. This time it's amphetamines, which the controversial slugger tested positive for last summer according the New York Daily News. We'll talk about that and the Hall of Fame snub of Mark McGwire with Tim Kurkjian of ESPN.
Wichita State
Listen
Ok, here's a word association exercise: Think "Kansas" and "college basketball". What does that make you think of? Precisely! "Jayhawks". But there's another Sunflower State squad led by a former Jayhawk that aims to add "Shockers" to the mix. Greg Echlin recently traveled to Wichita to see how the Wichita State Shocker intend to do that, and he has this report.
Colts Return to Baltimore
Listen
The team Baltimore used to love but now hates will return to Monument City to face the Ravens in an NFL divisional playoff game. David Steele of the Baltimore Sun joins Bill to talk about a city divided over the Colts.
Coming to America
Listen
If the gaudy figures dangling from the contract that will bring David Beckham to the Los Angeles Galaxy in August are not imaginary numbers, Mr. Beckham will be the most handsomely compensated athlete in the world. Bill speaks with David Hirshey, Senior Vice President and Executive Editor for Harper Collins Publisher and weekly soccer columnist for Deadspin.com.
Warm Slopes
Listen
Cannon Mountain Ski Resort in New Hampshire is throwing its annual beach party tonight. But this year the seasonal contrast is sorely lacking. Balmy temperatures have hurt New England's multi-billion dollar winter recreation industry to the extent that some worry ski resorts will be forced out of business and the region's winter sports culture will be changed forever. Only A Game's Curt Nickish reports.
Beckham and More with Charlie Pierce
Listen
Bill and Only A Game analyst Charlie Pierce discuss: Becks takes on LA, Bonds makes and apology, and the Dodgers offer all-you-can-eat.
":07 Seconds or Less"
Listen
Jack McCallum has been writing for Sports Illustrated for more than 25 years. For his most recent book, McCallum decided to spend a season with an NBA team. The result is ":07 Seconds or Less: My Season on the Bench with the Runnin' and Gunnin' Phoenix Suns." Bill talks with McCallum about his new book.
This program aired on January 13, 2007.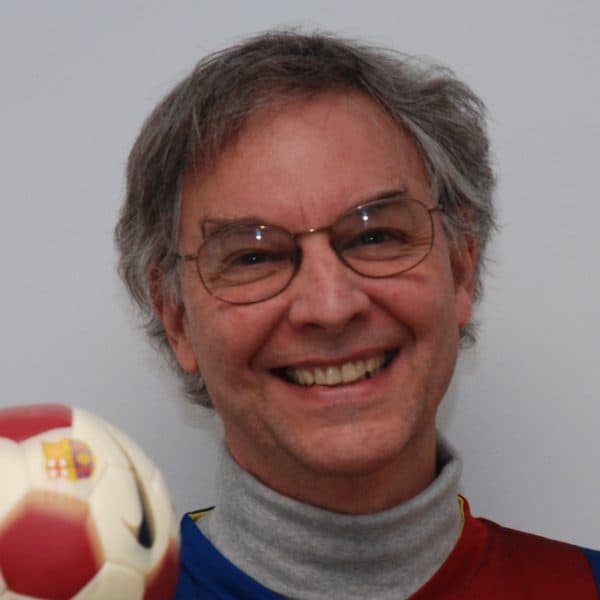 Bill Littlefield Host, Only A Game
Bill Littlefield was the host of Only A Game from 1993 until 2018.