"Searching for Bobby Orr"
This article is more than 14 years old.
As Stephen Brunt presents the scene, the first scout who saw Bobby Orr playing in a youth league game knew exactly what he was seeing: "He spins a tale that might as well be the Canadian hockey ur-myth, about a golden child, a genius, a prodigy, a shinny Mozart born of the rocks and the trees and the water of near-Northern Ontario, fully-formed, original, perhaps the greatest player who has ever been born."
Hockey fans of a certain age, namely mine, won't quarrel with potential excesses in that passage, and a fair number of them would strike the "perhaps."
Searching For Bobby Orr presents Orr's brilliance enthusiastically, sometimes even poetically. But Brunt discovers that off the ice, Orr is only too human. In Orr's case, that means that he got swindled by the agent/attorney who had been his closest friend for many years, which may in part account for the fact that now Orr is guarded, suspicious, and demanding of loyalty from the small number of people with whom he regularly associates.
If part of Stephen Brunt's accomplishment is giving us the flesh-and-blood man behind the myth, the rest of his achievement in Searching For Bobby Orr is a lyrical celebration of the game Orr played so well. In these days of expansion teams and an entire NHL season lost to greed and foolishness, it's easy to forget the charms of the game many of us who grew up playing it once valued above all the others. Brunt reminds us of the pleasure of skating, and then of the thrill of watching the guy who taught us how incredibly well it could be done.
This program aired on January 25, 2007. The audio for this program is not available.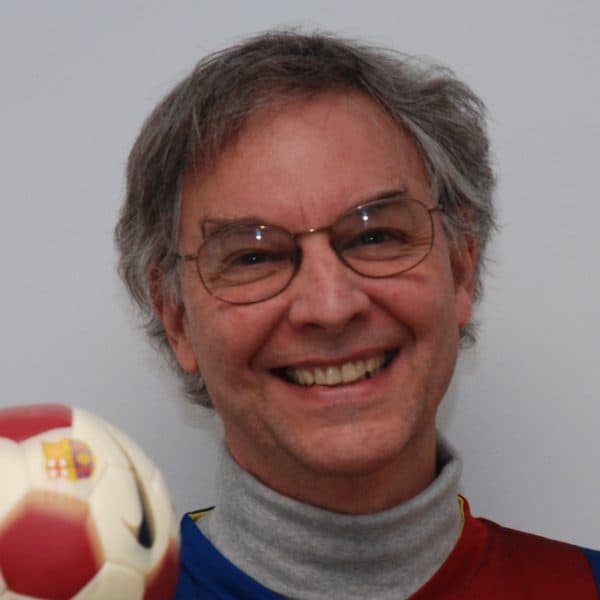 Bill Littlefield Host, Only A Game
Bill Littlefield was the host of Only A Game from 1993 until 2018.