Show rundown for 9/1/2007
49:01
Play
This article is more than 12 years old.
WNBA Conference Finals with Clay Kallam
In the WNBA's Conference Championships, the Detroit Shock and the Indiana Fever are playing for the opportunity to represent the East. Either the Phoenix Mercury or the San Antonio Silver Spurs will be victorious in the West. Clay Kallam of Full Court Press offers his final predictions.
Blanco v. Beckham
Listen
David Beckham's arrival in America has not been the only summer story involving a talented, charismatic MLS import. The Chicago Fire added Cuauhtemoc (quaw-THE-mok) Blanco this season. Beckham might get the attention of the paparazzi, but even before his injury earlier this week, Blanco had the edge on the field. From Chicago, Yolanda Perdomo reports.
College Football with Dan Wetzel
Listen
Bill Littlefield literally lept out of bed with joy today when he realized that he was talking college football. Well, that's not entirely true but he does like to talk to Dan Wetzel of Yahoo Sports. Wetzel joins Bill for a 2007 season preview.
Not Your Average Band Camp
Listen
For 30 years, University of Massachusetts Minuteman Marching Band director George N. Parks has spent his summers teaching High School musicians the leaderships skills essential to being a drum major. His Drum Major Academy, or D.M.A., is now held at many locations around the country. But the one held each year on Parks' home turf in Amherst, Massachusetts in considered drum major Mecca. Amy Mayer visited the Super D.M.A. this summer, and she has this report.
Commentary
Listen
Bill Littlefield ponders the life of college football players... with doggerel, of course.
The New Dream Team and More with Charlie Pierce
Listen
Bill and Only A Game analyst Charlie Pierce discuss: Team USA wins big, Yi Jianlian finally sees the beauty of Milwaukee, and Dr. Tattoff has a special offer.
The 200 Mile Per Hour Billboard
Listen
NASCAR, by some measures the second most popular sport in the United States, began as a regional diversion in which the stars had learned their trade trying to outrun the law in cars loaded with moonshine. In his new book "The 200 Mile Per Hour Billboard: The Inside Story of How Big Money Changed NASCAR," Mark Yost chronicles the growth of the sport. He joined Bill Littlefield from the studios of Minnesota Public Radio in St. Paul.
This program aired on September 1, 2007.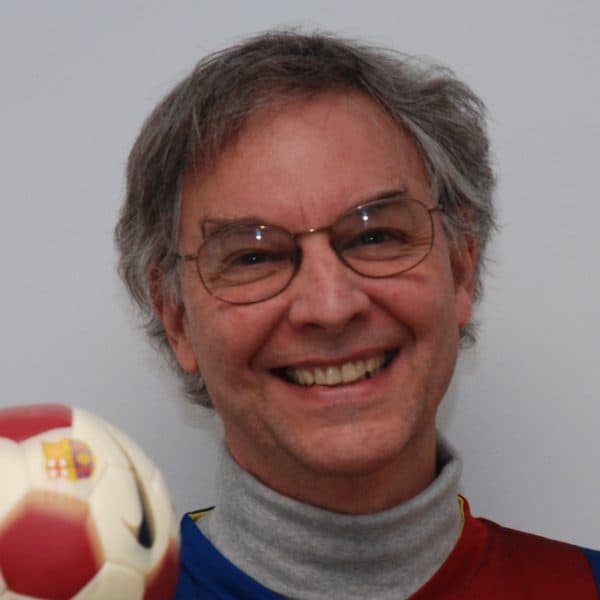 Bill Littlefield Host, Only A Game
Bill Littlefield was the host of Only A Game from 1993 until 2018.