NFL's Most Compelling Story Lines
This article is more than 12 years old.
Having acquired receiver Randy Moss, who first distinguished himself by getting kicked out of Florida State, which is a little like getting kicked out of MCI, Cedar Junction, the Pats had the deep threat they had lacked. They also had a guy who had dabbled in drugs, battery, and assault, and who had acquired a reputation for quitting on teams when they weren't winning. But now he was going to be a Patriot, so that would never happen again.
Anyway, some pre-season prognosticators regarded the Moss-reinforced Pats as not only the favorite to win the Super Bowl, but as one of the most fearsome and versatile teams ever assembled.
Unhappily, one significant cog in the irresistible machine the Patriots seemed destined to be was safety Rodney Harrison, who was suspended for four games earlier this month for using human growth hormone.
In a weird defense, Harrison said, "I want to make it clear that never once did I take steroids." It was as if a player arrested for drunk driving had asserted proudly that he drank no gin. Only scotch.
But the shenanigans more suited to fiction than fact were not to stop there. On Sunday, in New England's first game of the season, a lopsided contest in which the Pats mauled the New York Jets, an employee of the New England team was caught reportedly video taping New York's defensive coaches. One presumes they were saying "What'll we do? What'll we do?" Anyway, this practice is a violation of league policy. In the context of Sunday's game, it was also magnificently silly. Richard Nixon should have understood that he would clobber George McGovern without having to burglarize the offices of the Democratic National Committee. Bill Belichick should have known that his guys would beat the Jets and cover the spread without illicit electronic assistance. Better to have saved the not-especially-secret video guy for Sunday's game against the Chargers.
So the league's poster team for integrity acquires a guy with a reputation for lacking same, loses another player to suspension and simultaneously celebrates him for admitting — after he got caught — that he cheated, then gets flagged for illegal electronic surveillance. And it's only mid-September.
Some New England fans are hoping the Pats will roll though the season undefeated. For me, the record is secondary to the dandy stories this team seems bound to continue generating between now and January.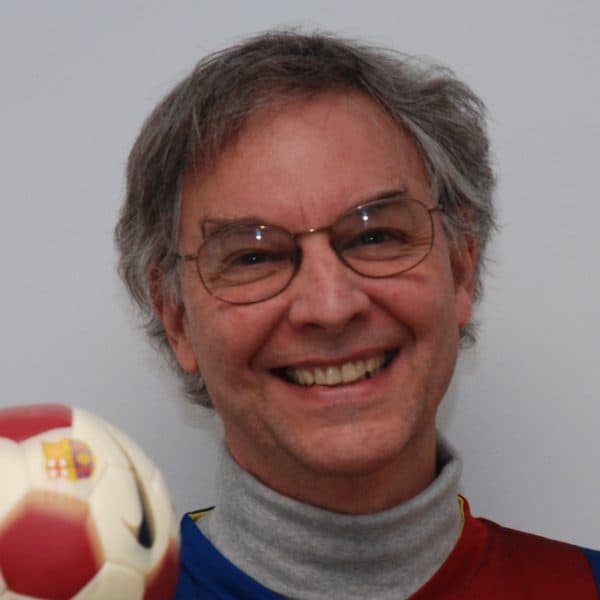 Bill Littlefield Host, Only A Game
Bill Littlefield was the host of Only A Game from 1993 until 2018.