Show rundown for 9/29/2007
26:20
Play
This article is more than 11 years old.
A Wild Weekend Ahead
Now things are starting to get weird. As of Friday and with only three games remaining in the season, not a single playoff race in the National League had been decided. Bill Littlefield takes a closer look at what's shaping to be the most competitive playoff race in league history.
Shootout in Shanghai
Listen
On Thursday morning, people who hadn't been paying enough attention to the women's soccer team from Brazil, and who expected the US team to cruise into tomorrows Women's World Cup final in Shanghai, China, got a surprise. Brazil beat the US, 4 to nil. Bill speaks with Tony DiCiccio, the coach who led the women's team to the 1999 World Cup Championship.
NHL Preview
Listen
The NHL drops the puck for real this weekend with two games in London (that would be England not Ontario). Why England? Well, we turn to our high preistess of the hip check, Helene Elliott of the Los Angeles Times for that answer and a preview of the 2007-08 season.
Model Yachting
Listen
Yachting can make one feel quite big. Maybe it's because the sport is surrounded by old money and bedecked with spiffy caps and really stylish ascots. Or maybe the yachts themselves ar what make sailors feel big. Only A Game's Reginald Van Gleeson, er ...Michelle Seaton reports.
Pilates
Listen
Pilates, a system of physical conditioning involving low impact exercises and stretches, is supposed to be good for you. Commentator Elissa Ely thinks that's only partly true.
Asterisks and More with Charlie Pierce
Listen
Bill and Only A Game analyst Charlie Pierce discuss: the asterisk in the Hall, the "hot" goalie in China, and the hockey coach who stopped a stampede.
"The Cubs"
Listen
Glenn Stout has compiled some of the best Cubs stories put them in his latest book "The Cubs: The Complete Story of Chicago Cubs Baseball."
This program aired on September 29, 2007.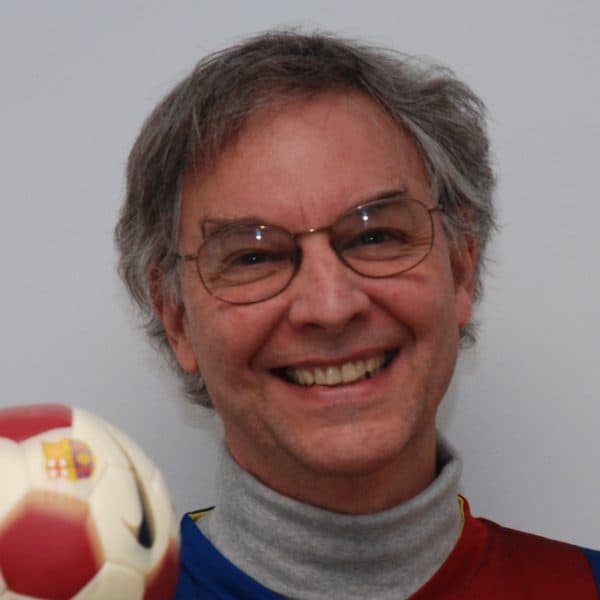 Bill Littlefield Host, Only A Game
Bill Littlefield was the host of Only A Game from 1993 until 2018.