Show rundown for 10/20/2007
51:46
Play
This article is more than 12 years old.
October Baseball With Tim Kurkjian
The Rockies red glare will next be seen contending in the World Series, the Indians and Red Sox have finally given the postseason its first competitive series and the Yankees... why are we still talking about the Yankees? Bill Littlefield and Tim Kurkjian discuss.
Those Poor Birds
Listen
Michael Vick's shameful acts have cost him a lot, but his former teammates on the Atlanta Falcons have also been greatly affected by the former star quarterback's actions. Ron Schachter reports.
NCAA Football 2007: Weird and Wonderful
Listen
National powerhouses are down (see: Nebraska) and small programs are making noise (see: USF). It has been a wacky season so far in College Football land. Bill Littlefield turns to Yahoo Sports writer Bill Wetzel to make sense of this October madness.
Donkey Polo?
Listen
Sport of Kings it is not. One heck of a good time it is. Just watch out for the, err, you know... Martin Wells reports on the Sport of Nebraskans.
Letters
Listen
Bill answers letters from the OAG inbox
Manny and more with Charlie Pierce
Listen
Bill Littlefield and Only A Game analyst Charlie Pierce discuss: Manny and the Red Sox, Joe Torre's departure, Cobi Jones and more.
"Backyard Giants"
Listen
Anyone can grow vegetables... not everyone can grow giant pumpkins. Bill Littlefield speaks with Susan Warren about her new book and its detailed accounts of the passionate, heartbreaking and glorious quest to grow the biggest pumpkin ever.
This program aired on October 20, 2007.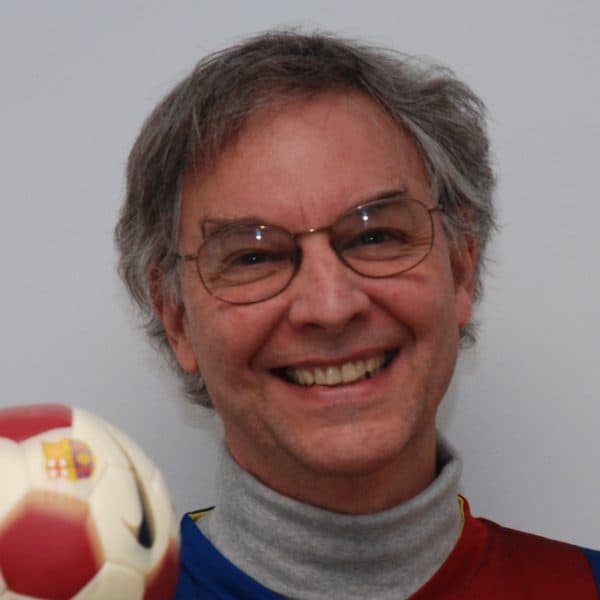 Bill Littlefield Host, Only A Game
Bill Littlefield was the host of Only A Game from 1993 until 2018.