Show rundown for 11/10/2007
27:08
Play
This article is more than 13 years old.
Men's College Hoops With Pat Forde
If Gardener Webb's manhandling of perennial powerhouse Kentucky is any indication, this year's NCAA basketball season may mirror the madness of its pigskin counterpart. Bill Littlefield and ESPN College Basketball analyst Pat Forde discuss this and more.
A Toast To Tradition
Listen
In sports, many odd things have been done in the name of tradition. But throwing toast onto the field? Joel Rose of WHYY in Philadelphia reports on the University Of Pennsylvania's strange, toast-y ritual.
Women's College Hoops with Michelle Smith
Listen
Tennessee or UConn are once again preseason number 1 and 2 but perhaps an LSU, Rutgers or some long shot will climb to the top by March. Bill Littlefield talks to the San Francisco Chronicle's Michelle Smith about the upcoming season.
Gift Guide Appeal
Listen
For 14 years, the Only A Game staff has slaved away at the holiday season, searching for sports related gift ideas that tickled our listener's fancies. Now its your turn. What's your favorite sports-related gift?
Tar Heel Drought
Listen
Sports teams in North Carolina and the rest of the South are facing a drought this fall... like an actual drought. Rachel McCarthy reports on how, in the face of new water conservation measures, schools are doing their best to keep their athletic fields from dying.
Letters
Listen
You write them, Bill Littlefield reads them in yet another tour through the Only A Game virtual mailbag.
The Fabulous Moolah and More with Charlie Pierce
Listen
Bill and Only A Game analyst Charlie Pierce discuss: The death of The Fabulous Moolah, Major League collusion, and tabloid worthy tennis.
"Love And Blood"
Listen
The World Cup: The world's greatest sporting event or world's greatest party? Jamie Trecker's "Love and Blood: At the World Cup with the Footballers, Fans and Freaks" details both his good and bad experiences at the 2006 World Cup in Germany. Trecker joins Bill Littlefield from NPR's Chicago Bureau to discuss his book.
This program aired on November 10, 2007.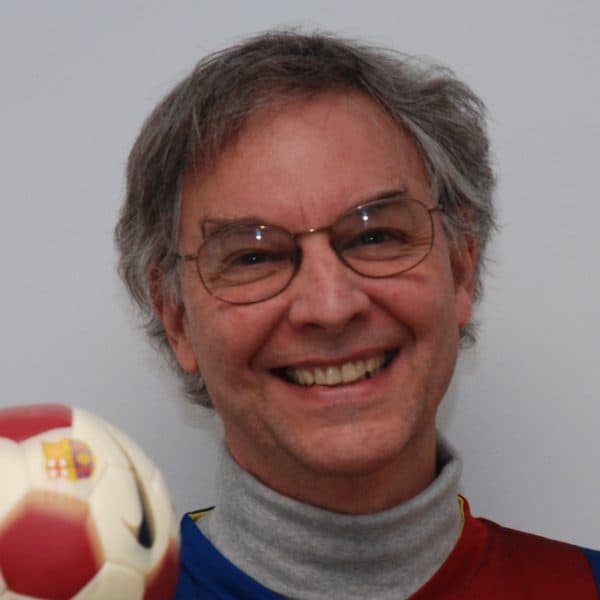 Bill Littlefield Host, Only A Game
Bill Littlefield was the host of Only A Game from 1993 until 2018.