Show rundown for 11/24/2007
51:49
Play
This article is more than 11 years old.
The NFL's Best
We're in the home stretch of the NFL regular season and oh how the mighty have risen. Bill Littlefield sits down with Boston Globe sports write Mike Reiss to discuss the creme de la creme of professional football.
Bell Of The Bowl
Listen
The New England Patriots hosted the 1st annual Bell Bowl, a flag football tournament for major donors to the non profit organization BELL. Only A Game's Melaina Spitzer has the report.
Bowl Bids and Border Wars
Listen
Missouri vs. Kansas for the right to be a national title contender? Uh-whaaa? It's been that kind of season in college football and this weekend we hit the climax. Bill Littlefield gets the scoop from Yahoo Sports columnist Dan Wetzel.
World Cup 2010
Listen
South Africa's turn at hosting the World Cup in 2010 has already raised the hopes and fears of its citizens. Only A Game's Ken Shulman traveled to South Africa to learn more.
Letters
Listen
You write a letter, Bill Littlefield reads this letter and we all enjoy another trip to the Only A Game mailbag.
Turkey NFL Games and More with Charlie Pierce
Listen
Bill and Only A Game analyst discuss: boring Thanksgiving NFL games, the Gordie Howe of football and soccer fans fighting for the right to be topless (We take this time to pause and give thanks to the Swedes).
"The Agony Of Victory"
Listen
Bill Littlefield interviews Steve Friedman, author of "The Agony Of Victory," to discuss some of the fascinating athletes detailed in his new book.
This program aired on November 24, 2007.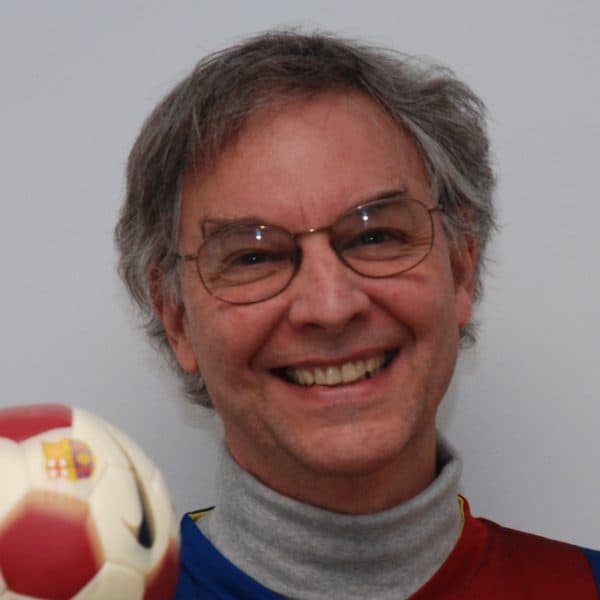 Bill Littlefield Host, Only A Game
Bill Littlefield was the host of Only A Game from 1993 until 2018.