Perverse And Stunning Perfection
This article is more than 13 years old.
On an exceptionally muddy field on Monday night, the Miami Dolphins lost their eleventh consecutive regular season football game, 3-0. With seventeen seconds remaining in that game, The Pittsburgh Steelers, who were hosting the Dolphins, kicked a field goal. Absent a safety, the only way the Dolphins could have lost was to score no points at all. As they have throughout the current season, Miami sank to the challenge.
No N.F.L. team has ever gone 0-16. The Tampa Bay Buccaneers were winless in 1976, their first year, but the season was only fourteen games long. Undaunted by that circumstance, the Bucks lost their first twelve games in 1977, extending their remarkable streak to 0 and 26. This may be of some comfort to the current Dolphins. Probably not.
Unlikely as it may seem right now, somewhere on pro football's horizon there is a coach who's going to be sorry his team had to play the Dolphins, because one day Miami will win, just as Tampa Bay, 0-26, did against the New Orleans Saints toward the end of the '77 season. About four seconds after that game ended, Saints Head Coach Hank Stram was fired.
"Gee, Hank," the New Orleans general manager probably said, "what can I do? You couldn't beat the Buccaneers."
The Baltimore Orioles began the 1988 baseball season by losing twenty one games. Shortly before that streak ended, Ronald Reagan called Frank Robinson, who was managing the Orioles, and told him he knew what Robinson was going through. Frank Robinson allegedly said, "With all due respect, Mr. President, no, you don't."
But I digress. My point in bringing up the '88 Orioles was to demonstrate that at 0-21, Baltimore had one hundred forty one games left to play. They couldn't lose them all. There were too many of them. That is the nature of baseball. Even the 1962 New York Mets won forty times.
Likewise no N.B.A. basketball team can go winless. There are too many opportunities for the opposing team to show up hung over or not show up at all...although several incarnations of the Clippers have appeared to be poised for perfect failure, and the '72-'73 Philadelphia 76ers won only nine times in eighty two tries.
But the N.F.L. is different. All you have to do in order to fail absolutely is score fewer points than the other team sixteen times. How hard can it be? The Dolphins may be in the process of showing us. A perverse and stunning perfection is within their grasp.
This program aired on November 29, 2007. The audio for this program is not available.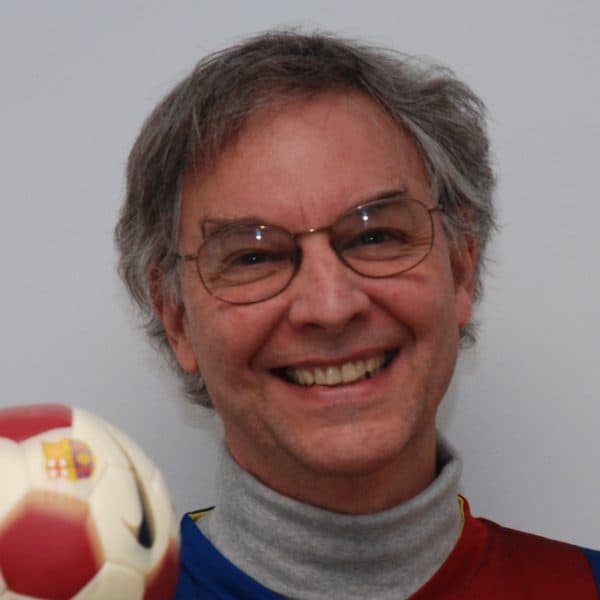 Bill Littlefield Host, Only A Game
Bill Littlefield was the host of Only A Game from 1993 until 2018.