This article is more than 12 years old.
In sports, good coaches can have an obvious impact on the outcome of games. But the best coaches can mean much more. Bill Littlefield tells the story of a coach who helped change a young man as an athlete, and as a person.
"Without Coach, I'd never have gone to college," said the young man. He was dressed in a suit and tie for his participation in a panel discussion of sports, academics, race, and class. A matching handkerchief peaked out of his jacket pocket. He was soft-spoken. He and his wife are parents to three children, the first of them born while both parents were in their teens. He shrugged. "Without Coach, I might not have even graduated from high school." The young man went on to explain that through his first three years at Charlestown High School in Massachusetts, he rarely attended class. He sold drugs. He carried a gun. "Some of my friends went to class," he said. "I hung out." At the urging of the basketball players at Charlestown High, the young man, who had been playing football exclusively, tried out for the team in his junior year. When the tryouts were over, the coach told the candidates that at 6:00 the following morning, there would be a list posted on his office door. The boys who found their names on the list would be on the team. The next morning, for the first time, the young man came to school early. "My name wasn't on the list," he told me, "but I knew it was a mistake. I was the best player at the tryout. Coach knew it, too." He showed up at practice. "Your name wasn't on the list," the coach told him. "I thought it was a mistake," said the young man. "It wasn't," said the coach. The coach had checked the young man's grades, which were D's and F's. The young man returned to hanging out. But that summer he played basketball, and in the fall, he attended class and brought up his grades. The coach took him to see some colleges with basketball teams that could use him. Four years later, he graduated from one of them. "Now I'm mentoring," he told me. "I'm trying to do for others what Coach did for me. Last week I had a guy walk out of a high school assembly where I was speaking. He said 'I heard all this BS before.' " The young man smiled. "I'm going to have to go see that guy," he said. "I'm going to have to tell him that I used to be sitting right where he was sitting last week, and I walked out, too."
This program aired on March 6, 2008. The audio for this program is not available.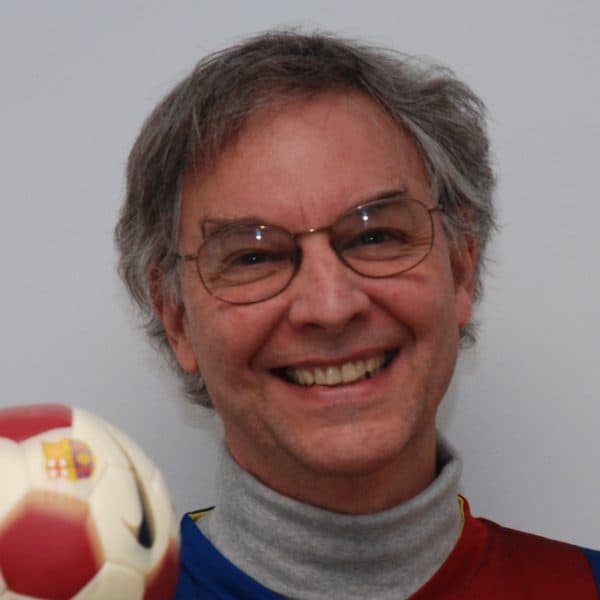 Bill Littlefield Host, Only A Game
Bill Littlefield was the host of Only A Game from 1993 until 2018.