This article is more than 12 years old.
On Tuesday, Maricopa, Arizona Sheriff Joe Arpaio said he wanted Phoenix Suns center Shaquille O'Neal to return the two special deputies' badges he'd been given. O'Neal, who has also served as a reserve officer with the Miami Beach Police Department, dismayed the sheriff with a recent rap video in which he mocked former teammate Kobe Bryant. After listening to Mr. O'Neal's rap, some of which is pretty blue, Bill Littlefield understands the sheriff's dismay….but he wonders about the repercussions of his decision on law and order in Arizona.
Now Shaq could make bad movies and the sheriff wouldn't care,
And Shaq could fail to lead his team to glory, or to where
At least they wouldn't watch the finals on their t.v. sets,
But dissing Kobe with a rap – as bad as rapping gets -
Will cost Shaquille his badges although it is plain to see
He did not dis the sheriff…did not dis the deputy. Oh, Shaq, he was a lawman…or a law man of a sort.
Although I bet he never filled out one police (bleep) report
While serving in Miami or in any other spot,
Where he'd deter the bad (bleep) guys and the crooks, or maybe not…
Perhaps he only liked to play the law-and-order game,
But now that he's dissed Kobe, it will never be the same,
For Sheriff Joe in Maricopa's told his big sidekick
You can't pretend to be a lawman if you are a dick. (bleep) Will crime now spike in Maricopa? Break-ins? Stolen cars?
Will men who'd been deterred by Shaq now misbehave in bars? Will bank clerks turn embezzler? Will lawyers cheat their clients
Because the Maricopa cops are sadly short of giants?
Will landlords turn the water off? And will accountants cheat
Because Big Aristotle is no longer on the beat?
Will sales of guns proliferate? And will the dope trade spike
Now Shaq has turned his badge in 'cause the sheriff didn't like
His language or his attitude? I hope we will not rue
The sheriff's rash decision. He did what he had to do,
But is there joy among the crooks, and do good people sob
At chaos come to town with Shaq no longer on the job? "Hey, I was only freestyling, and it was done in fun,"
That was Shaquille's defense, although when all is said and done,
He prob'ly should be happy that he only had to quit
His job as special deputy. Did punishment quite fit The crime that Shaq committed 'gainst the ears of all who heard
The silly stuff he sang, and "sang" is prob'ly not the word
That's just right for describing what that video displayed…
In any case you're deaf if you were not somewhat dismayed
By Shaq's attempt to entertain with Kobe-thumping rap,
And prob'ly Shaq would now admit that he was just a sap
For forfeiting his badges for a silly turn on stage…
Or maybe not. Perhaps we'll see Big Aristotle rage
And up on You Tube, video will resolutely state.
"Hey, I don't need no stinking badges." Man, that would be great.
This program aired on June 26, 2008. The audio for this program is not available.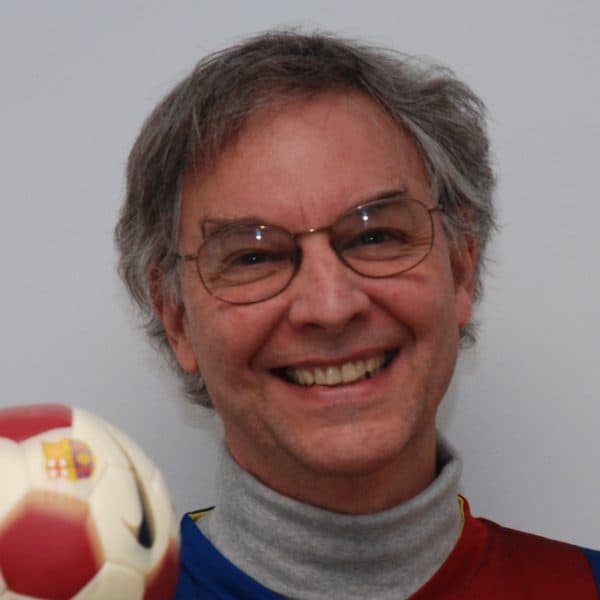 Bill Littlefield Host, Only A Game
Bill Littlefield was the host of Only A Game from 1993 until 2018.