This article is more than 12 years old.
In his new book, Soccer Dad, author W.D. Wetherell describes the power and beauty of the game of soccer through his experience as a sideline dad for his son's high school soccer team. With its lyrical and energetic writing, Wetherell's book defines the term "a good sports read" and Bill Littlefield agrees.
While reading W.D. Wetherell's Soccer Dad, you might come to the conclusion that the high school soccer team for which Mr. Wetherell's son played isn't quite as significant as Mr. Wetherell thinks it is…that the players aren't as worthy of "awe" as the author suggests. That's the risk run by any author writing about those closest to him. You certainly will come to the conclusion that W.D. Wetherell is a hell of a fine writer, particularly when he's describing the landscape he loves, or when he's describing soccer, the game he may love as much as he loves the landscape. When we spoke about the book, W.D. Wetherell said he'd chosen to write Soccer Dad in part because he thought there were too few good books about soccer. He's right, and his book does the sport proud. But some portions of Soccer Dad transcend that humble aim. Parts of the book are as lyrical as anything written by E.B. White. It will be a fine thing if lots of people read Soccer Dad and begin to become fans of the game as a result. It will also be fine if lots of people looking for a good sports read discover the power and delight of ambitious and energetic writing, for certainly that's here, too.
This program aired on September 11, 2008. The audio for this program is not available.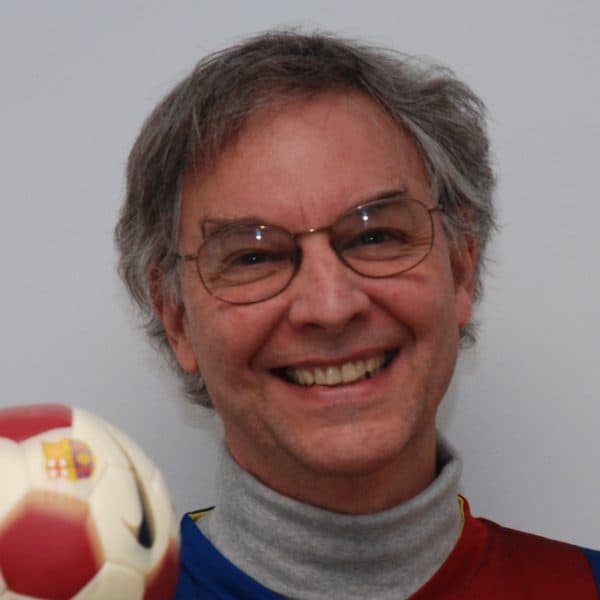 Bill Littlefield Host, Only A Game
Bill Littlefield was the host of Only A Game from 1993 until 2018.