This article is more than 10 years old.
Fans of Major League Baseball can argue that Dodgers outfielder Manny Ramirez, who is currently serving a fifty game suspension after testing positive for a banned substance, is an exception.
To do so, they'd have to concede that scores of other players ranging from superstars to scrubs have also been exceptions, but it's possible to maintain that baseball is earnestly trying to get shut of performance-enhancing drugs, and that lots of the players who previously used steroids or other detectable chemicals have probably stopped doing so.
It is likewise possible, though more difficult, to make that case on behalf of the National Football League. Okay, you have to close your eyes, stick your fingers in your ears, and yell "La, La, I can't see or hear or think" to maintain that some of the players in the NFL got to be the size and shape they are solely by means of diet and exercise, but still, football fans can believe their game is getting cleaner if they are determined to do so.
What fun, then, to stumble across an alleged sport in which there is no pretense, no controversy, no gray area at all.
At a bodybuilding competition in the Netherlands last weekend, three doping officials, led by Hans Cooman, showed up unexpectedly. Tests conducted at an event in Belgium last year indicated that seventy five percent of the bodybuilders had used performance-enhancing drugs, but the testers have never before ventured into the Netherlands.
"They must have felt safe there," Mr. Cooman said.
But he was guessing. He had to be. He didn't know what the bodybuilders felt. Because as soon as Mr. Cooman and his colleagues announced the purpose of their visit, rather than be tested, each of those bodybuilders hastily wiped the oil off their bulging biceps, got dressed, and left the premises as quickly as they could strut.
"I have never seen anything like it, and hope never to see anything like it again," Mr. Cooman remarked. Having once – just once – attended part of a bodybuilding competition, I thought Mr. Cooman was referring to the event itself, but it turns out he meant the unanimous exodus, which constituted a unanimous admission of guilt.
The organizers of the event stepped onto the stage and sheepishly told the audience that unless they wanted to remove their shirts and compete amongst themselves, there was no point in staying around. So everybody got up and went home.
This program aired on May 21, 2009. The audio for this program is not available.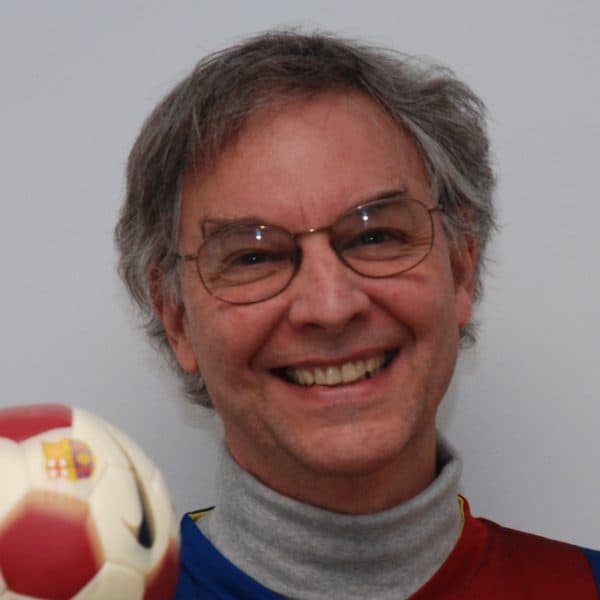 Bill Littlefield Host, Only A Game
Bill Littlefield was the host of Only A Game from 1993 until 2018.