Longshot: The Adventures of a Deaf Fundamentalist Mormon Kid and His Journey to the NBA
This article is more than 11 years old.
Allred was born with a serious hearing impairment. He learned to speak by paying close attention to the mouths of the people who were speaking to him. When he was five, the Sunday School teacher in the polygamist commune in which his family lived explained to Lance that he'd been sent into the world deaf because in a previous life, he had failed to side with the Lord against Satan. She also told him he was lucky God hadn't punished him more severely by sending him into the world as a black baby.
Beyond all that, when he was a child, Allred was good at Nintendo and terrible at sports that required him to put one foot in front of the other. But he grew to be nearly seven feet tall, so he took the advice he was constantly receiving and began playing basketball. Badly.
He also began having thoughts he found weird and uncontrollable, though it was many years before anybody would diagnose him as obsessive-compulsive and begin treating him for that disorder.
But all that can be overcome with great coaching, right? Okay. In college, Allred found himself playing for Rick Majerus, who, within earshot of several members of the team, called Allred "a disgrace to cripples" and shouted "If I were in a wheelchair and saw you play basketball, I'd shoot myself."
With that sort of encouragement, how could the deaf kid punished by a vengeful God and plagued by obsessive-compulsive disorder possibly fail to thrive?
When he finally did make it to the roster of the Cleveland Cavaliers in 2008, Lance Allred didn't set the NBA on fire. In fact, he almost never played. But he has succeeded in making a career at various levels of the game, playing a little in Turkey, a little in Spain, and a lot in Idaho. And longshot though it certainly was…a little in the NBA. His book about the journey is perhaps not quite as entertaining as it is unlikely, but that would hardly have been possible.
This program aired on June 4, 2009. The audio for this program is not available.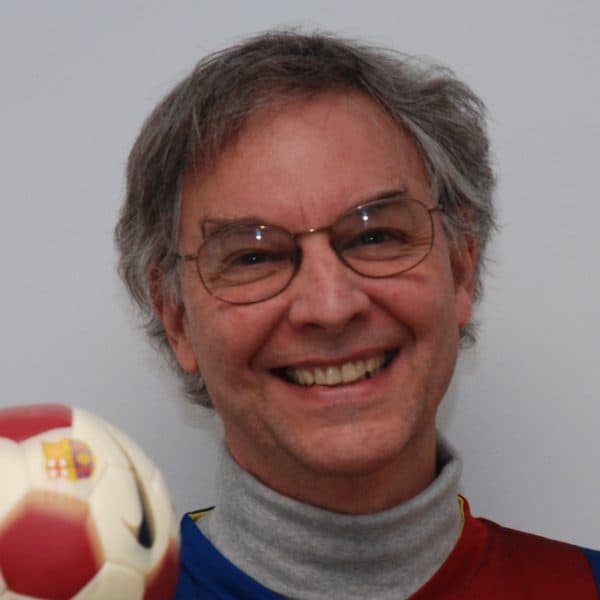 Bill Littlefield Host, Only A Game
Bill Littlefield was the host of Only A Game from 1993 until 2018.