Satchel: The Life and Times of an American Legend
This article is more than 11 years old.
I did not know, for example, that when J.L. Wilkinson signed Satchel to the Kansas City Monarchs for the 1941 season, "he enlisted New York playwrights Moss Hart and George S. Kaufman to help script the pitcher's return." Said return was staged in New York, where Satchel's reappearance drew "the biggest opening-day crowd in Negro League history." I also did not know that one night when Satchel Paige was relaxing in a whirlpool after a game, Groucho Marx duck-walked into the locker room and asked the pitcher for his autograph. Paige happily provided same, though he had no idea who Groucho was.
Satchel: The Life and Times of an American Legend feels magnificently complete, and it is also consistently entertaining. It could hardly have been otherwise, given Tye's subject. Satchel Paige not only provided brilliant and unlikely stories when he pitched, he embroidered those stories fearlessly as the years passed, and made up some beauties out of whole cloth. Some of the latter were so good and so convincing that Satchel's former teammates swore to Tye that they'd witnessed the events Satchel had invented.
Beyond the telling of tales, tall and otherwise, Tye makes an excellent case for Satchel Paige as pioneer and progressive. He was no Jackie Robinson, because Major League Baseball's white establishment didn't give him the opportunity to be first. But each time he struck out a white Major Leaguer in a barnstorming game or insisted that he and his teammates would not play in a town where they could not find accommodations, he reinforced the perception that Negro Leaguers were the equal of Major Leaguers on the field, and should be treated equally elsewhere as well.
This program aired on June 11, 2009. The audio for this program is not available.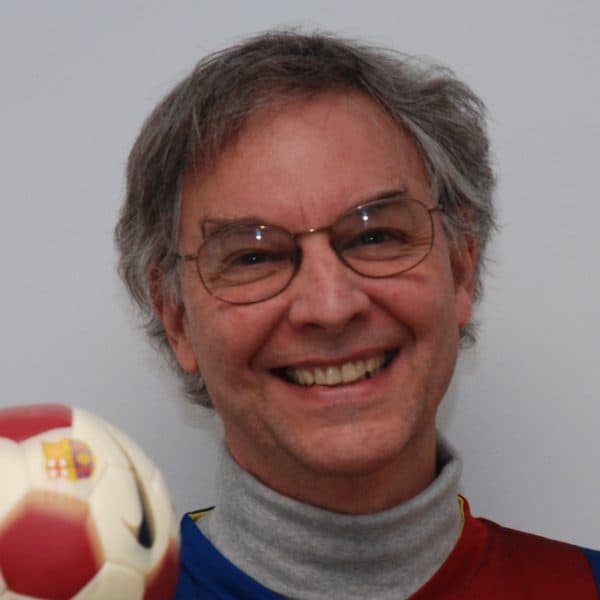 Bill Littlefield Host, Only A Game
Bill Littlefield was the host of Only A Game from 1993 until 2018.