Music on Only A Game – 7/04/2009
This article is more than 12 years old.
• Tour de France by Kraftwerk (from Tour de France Soundtracks, Astralwerks, 2003)
Gary's Take-Who better to perform the soundtrack to cycling's marquee event than a collection of pasty German technophiles and recording studio shut-ins? This song is one of Kraftwerk's several variations on the theme, which should keep all of us up to our eardrums in electronic bliss each and every July through the year 2022.

• From the Gut by Husker Du (from Everything Falls Apart, Reflex Records, 1983)
Gary's Take-Wimbledon's great, but it's a tad stodgy, too. Some exceedingly loud American guitar music loosely connected to the restringing of tennis rackets ought to temporarily rectify matters.
• Sunday Papers by Joe Jackson (from Look Sharp!, A+M Records, 1979)
Gary's Take-This guy actually had a few hits. How'd he do that?

• Say Hey (The Willie Mays Song) by The Treniers (from Baseball's Greatest Hits, Rhino Records, 1989)
Gary's Take-We've used this song a lot over the years, but when you have a host who trick-or-treated in 1954 as Willie Mays and who did so by blackening his face with a burnt cork…well, you just have to.

• Werewolves of London by Warren Zevon (from Elvira Presents the Revenge of the Monster Hits,      Rhino Records, 1995)
Gary's Take-Let's take some votes. Who was the better performer: Elvira, Mistress of the Dark, or the late so-called "F. Scott Fitzevon"? I vote for the artist with the monster hits.

• The Love You Save, by Jackson 5 (from ABC, Motown Records, 1970)
Unlike Arland Bruce's end zone "tribute" to the late Supreme Emperor of Popular Gary's Take-Song, Dance, Fashion, Cosmetic Surgery Etc., Etc., Etc. during a recent CFL game, this selection pays actual tribute…I  think.

• Fishin' Man Blues by Danny Gilley (from All Gone Fishin' compilation, Bandit Records, 2006)
Gary's Take-Again, with the apostrophes. At least this time Dolly Parton had nothin'…er, nothing to do with it.
This program aired on July 3, 2009. The audio for this program is not available.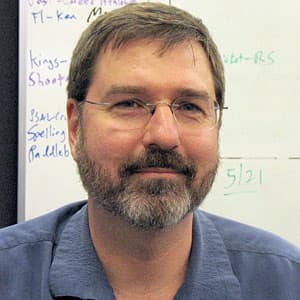 Gary Waleik Producer, Only A Game
Gary Waleik is a producer for Only A Game.