College Football and American Culture in the Cold War Era
This article is more than 11 years old.
Our games are meant to be entertainment. For most of us, football, basketball, baseball and the rest are diversions from more serious concerns.
But as Kurt Edward Kemper demonstrates in College Football and American Culture in the Cold War Era, while serving that function, sports can assume all sorts of baggage. This phenomenon helps to explain why nobody laughed at former Michigan State head football coach Clarence Munn when he said "I would rather my son be a football player than a Phi Beta Kappa (because)…you learn democracy and Americanism in the game of football," or when former Army Coach Red Blaik celebrated football as "the antithesis of communism."
Professor Kemper focuses on the selection process that preceded the 1962 Rose Bowl, during which various power struggles became apparent. Would a segregated team be invited to participate in the spectacle? After all, the official literature of the pageant contended that "so long as there is a Tournament of Roses, so long as there is a Rose Bowl Game…there will be a free United States." Would the faculty of a university retain the power to determine the extent to which football would be emphasized on the campus? When the Ohio State faculty voted to keep the university's football team home, they provoked what some described as "a war between that faculty of Ohio State and the people of Ohio."
Kurt Kemper, who is a history professor at Dakota State University, has explored the ways in which debates involving college football forty years ago reflected how those involved felt about free speech, racial integration, and how they defined patriotism. The resulting book will be too academic for some audiences, but readers wishing to understand how "social, cultural, and political elites effectively used football to browbeat, harass, and intimidate those who challenged an American status quo merely by invoking its relationship to anticommunism and the Cold War" might want to give it a look, since the end of that Cold War hardly meant the end of the effort "to browbeat, harass, and intimidate those who challenge an American status quo."
This program aired on August 14, 2009. The audio for this program is not available.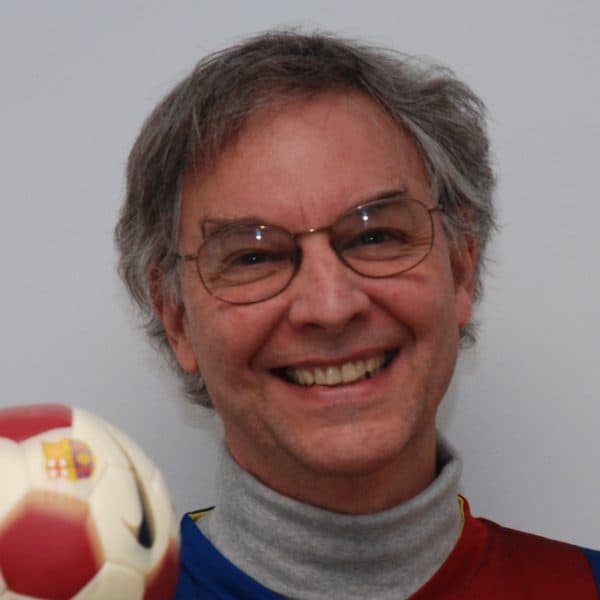 Bill Littlefield Host, Only A Game
Bill Littlefield was the host of Only A Game from 1993 until 2018.