This article is more than 11 years old.
Pillow Talk by Sylvia (from Didn't it Blow Your Mind: Soul Hits of the '70's, Vol. 10, Rhino, 1991)
Yes. Injury sustained when pillow fighting does blow my mind. Thanks for asking.
Summon the Heroes by John Williams (from American Journey, Sony Classical, 2002)
OK, we've summoned the heroes. Now what?
Spider-Man Theme (from Television's Greatest Hits, Vol. II, TVY, 1986)
Let's get this straight: Kelly Kulick becomes a great ten-pin bowler and earns a spot in a Spider-man comic book? Maybe this will establish a precedent, and more sports stars will soon appear in comic books. I can see Kelly Slater in Silver Surfer, Curt Schilling in Captain America, Michael Phelps in Aquaman and Mark McGwire in The Incredible Hulk.
Hero in Our House by Kevin Keady (from The Off Season, Camp, 2004)
Bobby Orr may have been a hero in Kevin Keady's house, but #4 was a hero in everyone's house…at least everyone who lived in New England in the late '60's through mid-70's. My childhood memories of that time consist of Bobby Orr tees, jerseys, sweatshirts, skates and all manner of hockey gear, posters, key chains, jigsaw puzzles and the like. Everything was bedecked in black and gold: pets, telephone poles, school principals…the air. As the Mente song goes: "He's the greatest hawkey playah in thuh woooohrld, baaaaaaaaaaaaaaaaah none". Note the present tense. The song was written in the early 90's. Orr retired in 1978.
This program aired on January 29, 2010. The audio for this program is not available.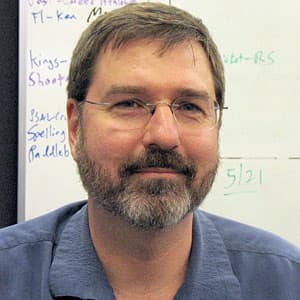 Gary Waleik Producer, Only A Game
Gary Waleik is a producer for Only A Game.