This article is more than 10 years old.
Ask most to name one owner, and they'll tell you it's the boss.
He seemed to fire each manager who ever took a loss.
He fired Billy Martin, whether slumping, sick, or hot,
So often Billy wondered: Am I working? Am I not?
He fought with Winfield and Pinella…fought with Jackson, too.
If you'd worked for the Yankees then, he would have fought with you.
The boss was gruff and grumbly and he spread his dough around…
I'm told that his employees would all tremble at the sound
That rumbled from the owner's box whenever New York lost,
And the boss would buy new players, never flinching at the cost.
I'm told he could be kind to kids. His contributions flowed
To charities most grateful for the largesse that he showed.
It's also said his fellow owners choked upon his name.
For escalating salaries they said he was to blame.
And then, of course, some contributions also went astray
According to the laws by which most others have to play…
His campaign contributions helped Dick Nixon to prevail.
How odd that neither of those fellows ever went to jail.
But I digress, George Steinbrenner, who passed away this week,
Presided over champions. His Yankees, at their peak,
Were brilliantly successful. He raised up a fallen team.
His money and determination, doubtless were the steam
That fueled a rebuilt stadium, and then a new one, too.
Without such wonders as he wrought what would New Yorkers do?
It would be wrong to overlook the ways in which the man
Transcended baseball utterly. No other owner can
Lay claim to hosting SNL, and gracing Seinfeld, too.
I'm told he also helped build ships. Who knows? It may be true.
The lives of almost all of us are cluttered, mixed, and full
Of days we can be proud of and of days so full of bull
That we'd as soon forget they happened, if we ever could.
We'd all prefer to be remembered mostly for the good.
And so I say, farewell, old Boss, and may you rest in peace.
And may the world from which you've found the ultimate release
Remember you for how you smiled upon a team that won,
And then went out to win again, now that your time is done.
This program aired on July 15, 2010. The audio for this program is not available.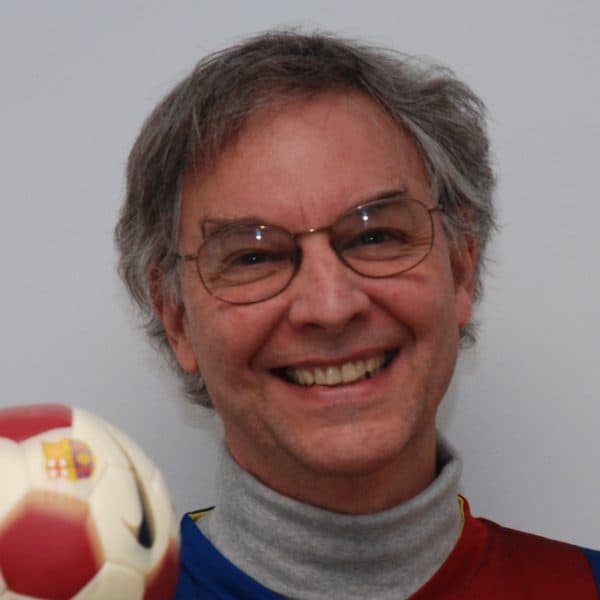 Bill Littlefield Host, Only A Game
Bill Littlefield was the host of Only A Game from 1993 until 2018.