This article is more than 10 years old.
As we say goodbye to 2010, I'm inclined to look back in appreciation at The New Orleans Saints, Spain's national soccer team, The San Francisco Giants, and the UConn Women's Basketball team.
The Saints didn't make everybody forget that New Orleans and environs were and still are the victims of neglect and broken promises, but they did give the team's fans a reason to get more and more excited as the NFL season progressed, and then, at the end, the Saints provided cause for celebration. This is something a Super Bowl winner will do.
The triumph of the Spanish soccer team in last summer's World Cup was two-fold. By outplaying with their patient, imaginative, and crisp passing game various opponents who were trying to beat them up to slow them down, Spain reminded a worldwide audience that elegant soccer can prevail. By winning the Cup, the Spanish team put behind them a history of failures as inexplicable as it had been disappointing.
The San Francisco Giants produced a similar achievement. For the most part they'd flailed in the wake of the Dodgers, darlings of Hollywood, ever since both teams changed coasts over half a century ago. Long the tenants of cold and windy Candlestick Park, a grand and dependable source of stadium jokes, the Giants persevered through gloom of freezing nights and blustery afternoons, an earthquake, and the bloated Barry Bonds in his clubhouse recliner before finally presenting their fans with a champion.
And then there are the women of the last few editions of the basketball team over which Geno Auriemma has presided at the University of Connecticut.
Their record winning streak, which ended at ninety games courtesy of Stanford on Thursday night, is not bad for women's basketball, as some have suggested. It is not bad for anybody except the teams Connecticut beat. In the context of sports and beyond, the streak is, by definition, good. One thing you're supposed to do in sports is, you're supposed to try to win. You're supposed to do that whether you're male or female, and you're supposed to do it within the rules, which, as far as I know, the UConn women's program – unlike its men's counterpart – has done, so good on 'em say I, and John Wooden's grandson maintains that Coach Wooden would have said the same, which should be good enough for those determined to downplay on gender grounds what the UConn women accomplished.
This segment aired on January 1, 2011.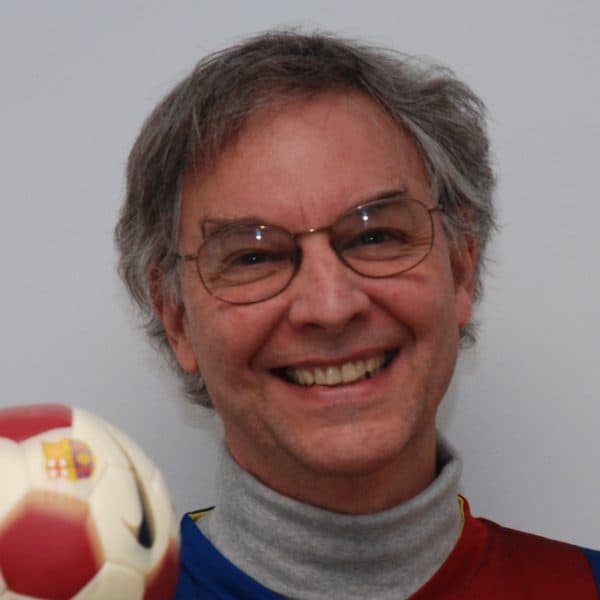 Bill Littlefield Host, Only A Game
Bill Littlefield was the host of Only A Game from 1993 until 2018.