This article is more than 10 years old.

UNICEF.

That's the word that fans of FC Barcelona have become accustomed to seeing on the front of their soccer team's jersey.

For 112 years, the team that has billed itself as "more than a club" has thrived without accepting money to flaunt the name of a corporate sponsor on the players' shirts.

In fact, since 2006, the club has paid UNICEF 2 million dollars a year for the opportunity to promote the international charity, a practice that has not only helped the recipients of UNICEF's good works, but has no doubt won the club lots of good will, as well.

In July, that will change. Beginning then, thanks to a 40 million dollar per season deal struck with the Qatar Foundation, the word "Qatar" will appear on the front of the Barcelona jersey. The word "UNICEF" will be relegated to the back.

The Qatar Foundation identifies itself as a non-profit institution "leading Qatar's drive to become an advanced, knowledge-based society" with "a skilled human capital base." I don't pretend to know what that means, though I suppose a "knowledge-based society" beats a society based on ignorance or stupidity.

But that's beside the point. FC Barcelona had claimed and held the high ground by advertising UNICEF, an organization that feeds the hungry and comforts the afflicted. The club paid UNICEF for that honor.

Now Barcelona has joined the rest of the teams that advertise banks, breweries, financial conglomerates, or telecommunications companies on the fronts of their shirts in return for a piece of the corporate action.

I don't believe in Santa Claus.

But it used to be fun to believe that Barcelona was different.
This program aired on February 11, 2011. The audio for this program is not available.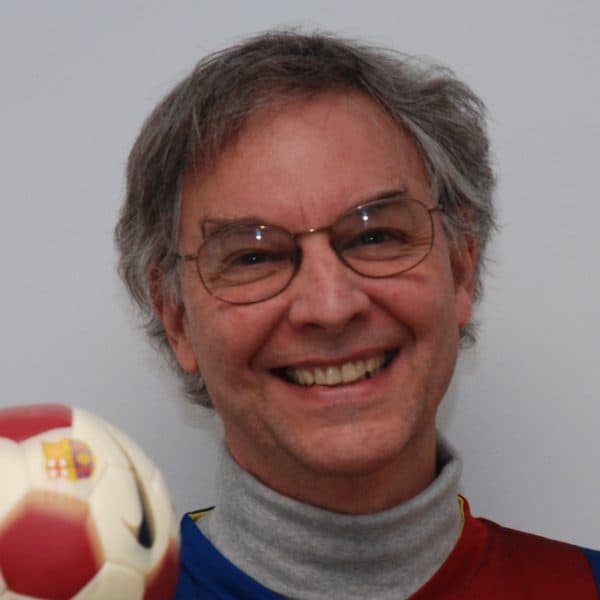 Bill Littlefield Host, Only A Game
Bill Littlefield was the host of Only A Game from 1993 until 2018.