This article is more than 10 years old.
Aztec by Bo Diddley (from Bo Diddley is a Lover, Universal Japan, 2008)
Why do Baby Boomers get mistier than George Will talking about baseball when they remember Elvis? Why do they not do so when they remember Bo Diddley, Chuck Berry and Little Richard? These men actually wrote their own music (c'mon, don't tell me Elvis wrote songs just because his name appears on the credits!), played actual musical instruments and were superior performers. Plus, Diddley, Berry and Richard never stooped to performing the kind of crap that Elvis did later in his career.
To wit:
Queenie Wahine's Papaya (from Paradise Hawaiian Style)
Dominic the Impotent Bull (from Stay Away, Joe)
Yoga is as Yoga Does (from Easy Come Easy Go)
Awful. I just don't get it.
Dig a Hole by John Hartford (from Steam Powered Aereo-Takes, Rounder, 2002)
I prefer the coal powered variety.
Donuts by Dr. Pants (from Gardening in a Tornado, CDBY, 2006)
Fraud! Gardening in a tornado would make it near impossible to eat donuts.
Burning Stuntman by Golden Earring (from Last Blast of the Century, Roadrunner International, 2001)
Did they write this with Hal Needham in mind? Maybe. But the song title would more accurately be "Burning, Falling, Flying, Watch-losing Stuntman".
This segment aired on February 12, 2011. The audio for this segment is not available.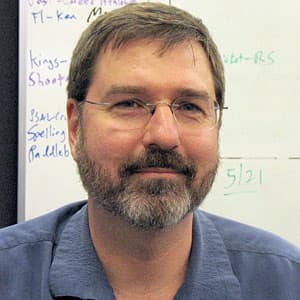 Gary Waleik Producer, Only A Game
Gary Waleik is a producer for Only A Game.