'Brooklyn Bounce' Explores Nets' Relocation
Resume
A friend of mine who grew up on Long Island claims that during the Nets' first season playing there he attended a promotion called "Ball Night," and he got a crummy plastic basketball that didn't bounce. That would have been in 1968. It was probably not the low point for the team that first played in the ABA and shuttled between various arenas in New Jersey and New York for four decades until finally finding a new home in Brooklyn in 2012.
In his new book, Brooklyn Bounce: The Highs and Lows of Nets Basketball's Historic First Season in the Borough, Jake Appleman looks at that move and the team's history.
---
Highlights from Bill's conversation with Jake Appleman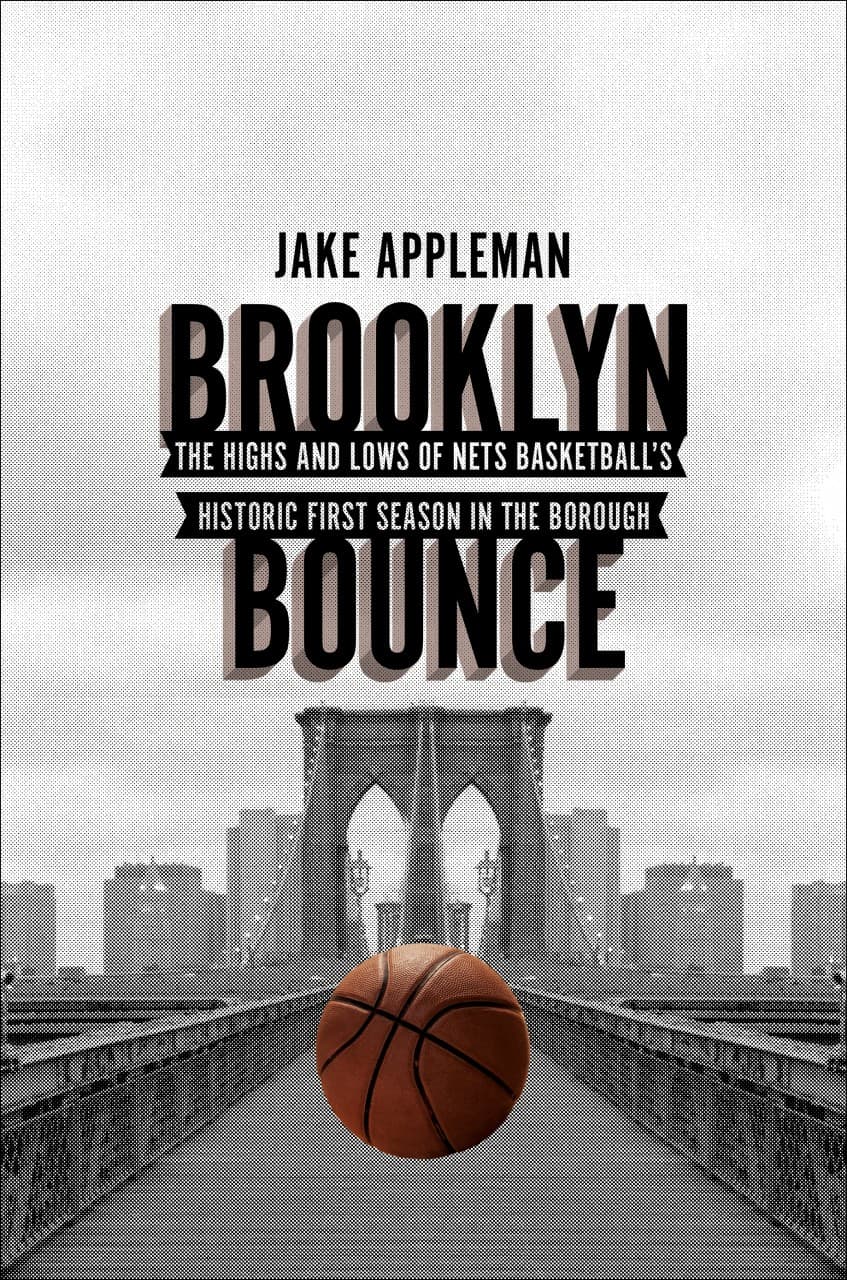 BL: Brooklyn Bounce is about the 2012-13 season, but you couldn't avoid chronicling the history of the Nets. They played in Teaneck, N.J. in an Armory. They played in Long Island's Nassau Coliseum, which was a lot more suitable for ice hockey than basketball. How many home arenas did the Nets have before they finally moved to Brooklyn?
JA: If I remember correctly, it was seven in 49 years.
BL: That's pretty good.
JA: Yeah, they're funny. We went to Nassau Coliseum for a preseason game, and I got to sort of walk around in the bowels of the arena and see how much that place was falling apart, and the Teaneck Armory is now this incredible soccer facility.
BL: Jon Spoelstra was the president of the Nets from 1993 until 1995, and he described the team as follows: "It was all convicts and criminals. One year we had six guys in jail – not together because that would have meant teamwork." How far was he stretching things?
JA: I think a little bit. The Nets did have, probably with the exception of Drazen Petrovic, during that time a team that people saw as having a lot of knuckleheads. Chris Morris wrote "trade me" on his sneakers. Kenny Anderson wasn't frequently happy. And then Derrick Coleman had the famous quote when ... Kenny was out at the strip clubs, and they asked Derrick if he was worried about it, and he just said, "Whoop-dee-damn-doo."
BL: You suggest that the pinnacle of the Nets' first season in Brooklyn was a party that depended to some extent on the energy, the celebrity, and of course, the music of then minority owner Jay-Z. Now Jay-Z has moved on to various other concerns including being a player agent. Has that hurt the Nets any?
JA: I don't know. I mean people were up in arms when the New York Times exposed how little of the Nets Jay-Z actually owned. But his influence — there's been nothing like it in the music-sports crossover. I mean, the first season, they almost couldn't play two songs in a row without one of them being a Jay-Z song. He was so essential to forming their identity because it was sort of a marriage made in heaven with a stopwatch because Jay-Z is always someone who needs to go on to the next big thing. He's affiliated with Kevin Durant as an agent, and Durant's a free agent in 2016 when the Nets may have a lot of money available. So if he lands them the second or first best player in the NBA at the time then he will have done more than he ever could have done as an owner.
---
Bill's Thoughts on Brooklyn Bounce
[sidebar title="An Excerpt From 'Brooklyn Bounce'" align="right"] Read an excerpt from Brooklyn Bounce by Jake Appleman.[/sidebar]Jake Appleman, the author of Brooklyn Bounce, knows a lot about the Nets.
He's familiar with the spectacularly peripatetic history of this team that wandered for years from one arena or hockey rink or gym to another throughout New Jersey and New York before finding what they hope is a permanent home in Brooklyn in 2012.
He's familiar with the team owner's inclination to forget where he left his yacht.
He was courtside on the night during the Nets' final season in New Jersey (they hope) when that state's royalty gathered courtside. He saw Nicole Polizzi (Snooki of Jersey Shore) and Kim Kardashian meet as the crowd went wild, and he wrote: "It was a moment that seemed to signal the end of times."
Happily for Jake Appleman, the Nets continued to be intriguing after putting New Jersey in the rear view mirror, and even the departure of Jay-Z, who had owned an extremely small portion of the team — perhaps two seats in the arena or a handful of light poles in the parking lot — has not entirely muted their vibe. This season they distinguished themselves by starting so poorly that most observers wrote off the acquisition of Paul Pierce and Kevin Garnett as a failed experiment, then rallying so spectacularly that rookie mentor Jason Kidd was named NBA Coach of the Month for January.
Now a going concern in Brooklyn, where the construction of their new home outraged at least as many people as it delighted, the Nets' future, like any rebound, is up for grabs. Jake Appleman puts it this way:
"The nostalgic cynic says the Dodgers were religion in Brooklyn and the big-business Nets will never tug at the borough's heartstrings that way. The optimist says there have always been players, owners and affiliated businesses in professional sports. The realist wonders if the Nets can thrive somewhere in the middle."
This segment aired on February 8, 2014.