This article is more than 7 years old.
Bacon by Harry and the Potters (from Priori Incantatem, 2009)
I'm usually pretty flummoxed by anything trendy, but the trend of Baconphilia is downright bizarre.
Dreams by Carl Jackson (from Diamond Cuts: Top of the Sixth, Hungry for Music, 2003)
OK, we got it out of the way early: the way-too-sappy baseball song that's just too embarrassing to use on the show. We're restricted to one a year. Sorry, Terry Cashman.

Spelling Bee by The Bad Spellers (from Keep on Shining!, Post Records, 2008)
Watt a deelitefull sawng.
BACON! by Hoops and Yoyo (from One Donut A Day, Oglio, 2008)
I understand that Yoyo (or is it Hoops?) is on a heart recipient waiting list. All that bacon and donuts.
This segment aired on February 1, 2014. The audio for this segment is not available.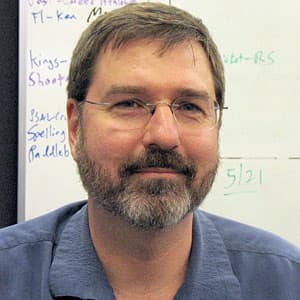 Gary Waleik Producer, Only A Game
Gary Waleik is a producer for Only A Game.