Spring Training Mishaps With Tim Kurkjian
05:27
Play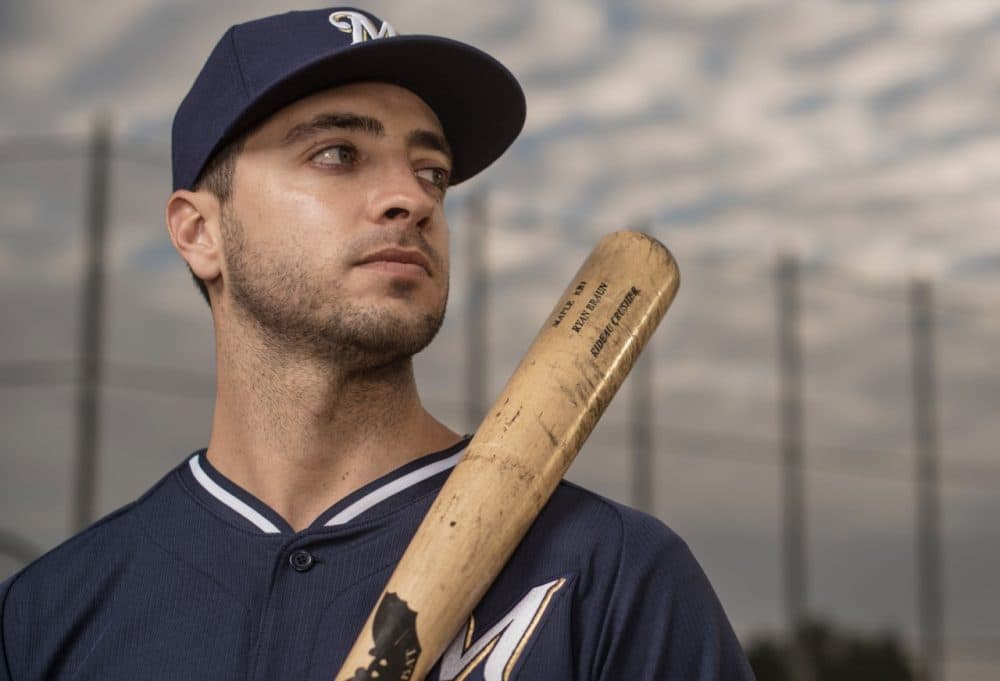 This article is more than 7 years old.
Spring training has been warming up even as temperatures around the country have not. To help us thaw out a bit, ESPN's Tim Kurkjian joined Bill Littlefield.
BL: Tim, I think everyone still shoveling [snow] has a favorite particular image of spring training. What's yours? 
[sidebar title="Has The Wheaties Box Lost Its Luster?" width="330" align="right"]Being on the front of "The Breakfast of Champions" box used to be a big deal for athletes, but Wheaties has fallen hard in the cereal standings.[/sidebar]TK: My image of spring training — the one that I think puts it all in perspective — is the day that Brian Anderson, a pitcher then for the Indians, got on the bus to go to Winter Haven, Fla., and he forgot his glove and he forgot his spikes. He's in full uniform going on a bus. He gets to Winter Haven and realizes, "Oh my God, I forgot my glove and my spikes."
So he went to Wal-Mart thinking, "Hey, they've got everything here. They've got tires. They've got produce. They've got everything." So, he went in there, and he bought a glove, which cost like $12. It was a softball glove, and of course, he had five comebackers hit back to him in the first inning, and then he went to a sporting goods store and bought a pair of spikes and wore them in the game, got on the bus, and went back home. That's what spring training is about to me — guys going on a bus and forgetting their glove and spikes.
BL: Long gone are the days when most players used spring training to get in shape. Most Major Leaguers take care of themselves year-round. Many of them have personal trainers, of course. But I'm sure there is still the occasional exception, right?
Um, actually I haven't, Bill. I haven't seen any [spring training games] that matter.

Tim Kurkjian, ESPN
BL: Every manager with whom I've talked during spring training has told me that it doesn't matter who wins those games in Fort Myers or Lakeland or Clearwater. But you have seen so much more Grapefruit and Cactus League action than I have. You must have seen some March games that did matter.
[sidebar title="Upper Deck Celebrates 25 Years Of Cards" width="330" align="right"]Baseball card manufacturer Upper Deck made its debut 25 years ago.[/sidebar]TK: Um, actually I haven't, Bill. I haven't seen any that matter. I saw Lou Piniella intentionally drop a fly ball in right field one day in order to get the game over with because it was the 12th inning, the Yankees had run out of pitchers, everyone was hot and tired, and it didn't matter.
Also, speaking of Fort Myers, Larry Parrish, when I covered the Rangers, he was their middle of the order cleanup guy. Paul Splittorff had a chance to make the Royals coming out of spring training. It's right at the end of spring training. He told his teammates, "Make outs on purpose. Make him look really good, so he'll make the team. We face them the first week of the season then we'll get to face him for real in a real game, and we'll light him up because we'll make him make the team by making outs on purpose." Bill, this is what happens in spring training. I'm not making this up.
BL: Ryan Braun of the Milwaukee Brewers came back from his doping suspension and hit a home run in his first at bat.We're red flags immediately raised, Tim?
TK: Yes, and they're going to be every time he does something really well or poorly. If he does really well, they're going to say, "Oh, he's back on the stuff." If he does poorly, people are going to say, "See what he can do when he's not on the stuff." Now I have no compassion for Ryan Braun. He made a terrible mistake, and he's going to have to live with it for the rest of his life. But I promise you, Bill, that guy is a great hitter, and he doesn't need any extra help to be a great hitter.
This segment aired on March 8, 2014.