Tourneys, Tourneys Everywhere ... It's More Than Madness!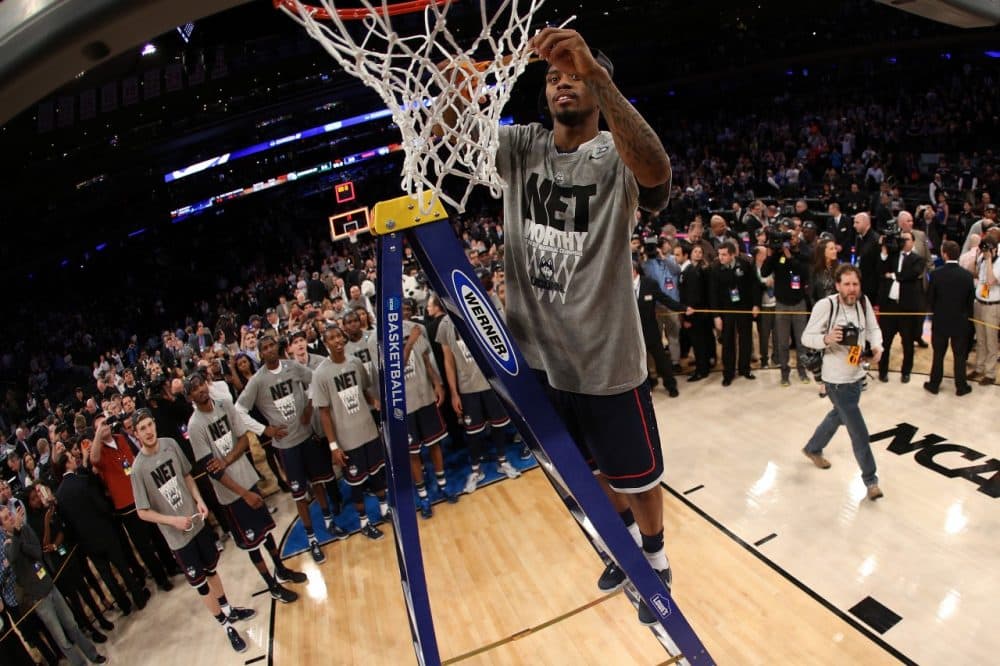 This article is more than 5 years old.
I have more than a passing interest in the college basketball postseason. Heck, I have brackets. And, oh yeah, I produce a sports show, too.
But here's something I've only recently learned. There are seven NCAA Division I postseason college basketball tournaments. Four for the men, three for the women. It's crowded on those wooden dance floors.
And that's because so many of the teams are dancing. There are 349 Division I college programs on the men's side. The men's tournaments include 68 teams in the NCAA, 32 in the NIT (National Invitation Tournament), another 32 in the CIT (College Insider Tournament) and a relatively modest 16 in the CBI (College Basketball Invitational).
That's 148 teams that make one postseason tourney or another. Two of those are the Virginia Military Keydets and UNC. No, not the University of North Carolina … the University of Northern Colorado. The Bears, not the Tar Heels.
There are 347 women's teams in Division I. 64 teams grace the NCAA, 64 the WNIT, and 16 the WBI (Women's Basketball Invitational). Are the fans going mad for Grand Canyon, USC Upstate (upstate South Carolina, that is, and they're Spartans, not Trojans) and Indiana University-Purdue University Fort Wayne (or IPFW, which sounds more like a plumber's union than a basketball school)?
Not to take anything away from the players of either gender, but for the tournaments other than the primary NCAA events — does anyone actually attend the games aside from players' family members? Are those who are actually traveling to games allowed to do so only if they agree to attend a seminar at which salespeople try to force them to buy local condos? As we've mentioned before on OAG, there are a lot of awfully good basketball players in the U.S. and around the world, and it's an awfully thin cut that determines who makes Division I or, eventually, the NBA.
The NCAA tourney should suffice on both sides. The NIT would have gone away if the NCAA hadn't purchased it in 2005 for relatively short change so that it could avoid antitrust lawsuits. Thanks to the recent invincibility of the UConn and a steep drop off in talent after the first handful of women's teams, there aren't enough squads to make the early rounds of the women's NCAA tourney terribly compelling even for staunch women's hoops fans.
To paraphrase Only A Game's  Charlie Pierce, the NFL championship game is wonderful. Do we need seven of them each season?