On Baseball In April
03:12
Play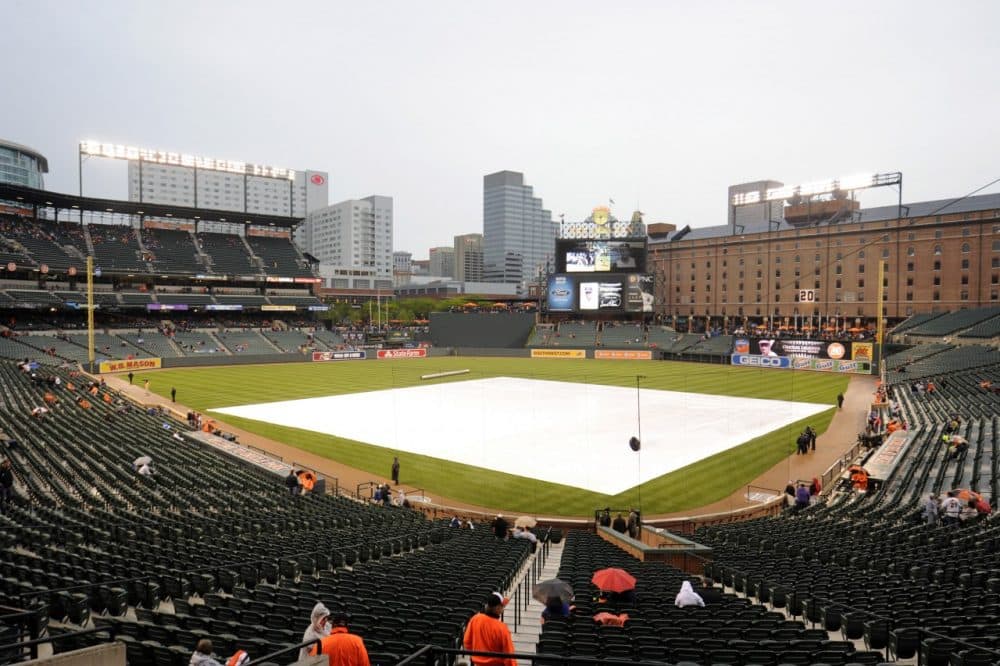 This article is more than 5 years old.
In the middle of a mid-April afternoon, I'm looking out the window at the rain.
It's not a gentle spring rain. It's a rain that should have waited until November.
It is a rain that will turn baseball fields to mud.
Years ago, when I was a member of a fast pitch softball team that played weeknight games, this sort of rain on a game day would turn me into a sulking pre-adolescent.
We had a pitcher who kept a bag of sand, a shovel, and a rake in the trunk of his car. On a game night when there'd been just a little rain, or even more than a little, he would get to the ball field early and repair the mound. Then he'd pour sand into the mud around home plate and the bases and rake it in. He would turn an unplayable field into an acceptable surface before the umpires showed up. When they did get there, the umpires would look surprised. Then they would shrug, and we would play.
But that pitcher couldn't have saved the field on a day like this particular mid-April afternoon. The rain was constant. On this day I'm talking about, I'm sure the puddles in the parks where we played were large and growing.
If we had a Thursday night game, I'd start thinking about it on Monday. If I could sneak out of work early on Tuesday, I'd go to a batting cage hit for half an hour. There used to be one out on the highway with all the furniture stores. I think it was where the Chuck E. Cheese is now.
If it was raining hard enough on the afternoon of a game night so that I knew we wouldn't play, I'd be miserable company. It's perhaps an exaggeration to say I took that rain personally. No, it's not.
I don't remember having deep thoughts on the rainy afternoons of game nights. I don't remember ever thinking that there would come a time when it wouldn't matter if it was raining on a game night, because I would no longer be playing. I just moped because I'd been looking forward to throwing in the outfield with some guys I rarely saw anywhere but the ballpark, and looking forward hitting, which was a source of pleasure significant enough so that I still have a bag full of bats in the basement.
So I am looking out the window at this April rain, and of course I'm aware that it doesn't matter at all.
That's good, right?
This segment aired on April 16, 2014.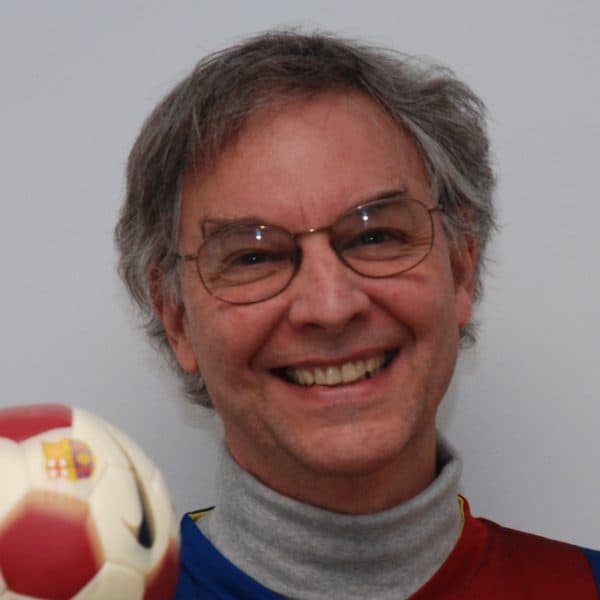 Bill Littlefield Host, Only A Game
Bill Littlefield was the host of Only A Game from 1993 until 2018.