Concert Honors Boston Marathon Bombing Victims
03:04
Play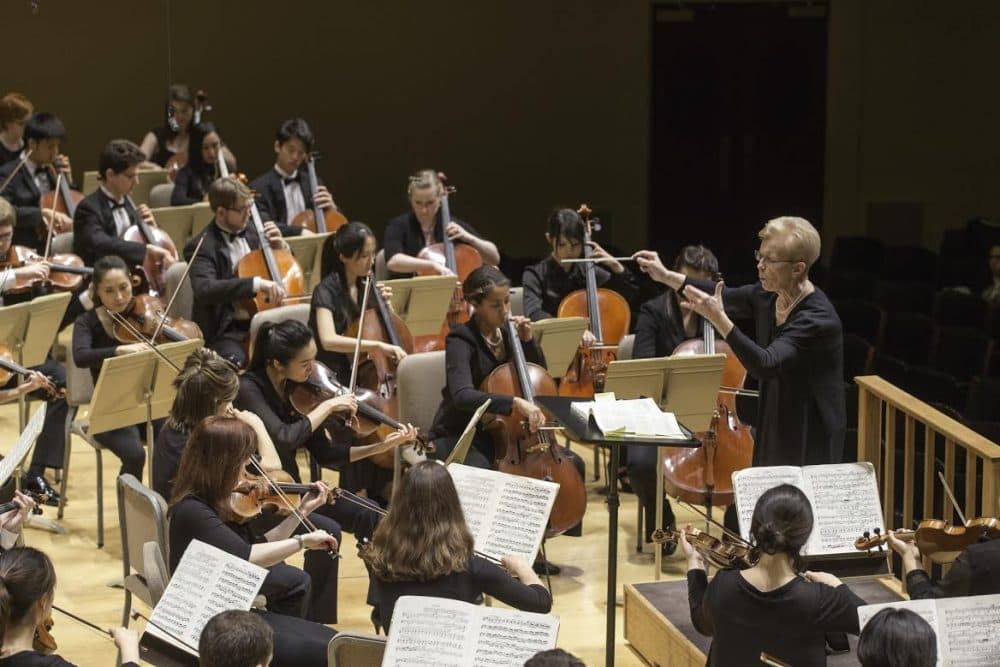 This article is more than 5 years old.
The Boston Marathon passes through some of the state's 65 colleges and universities. We dropped in on the Boston University College of Fine Arts spring concert at Boston's historic Symphony Hall. The performance — of Hector Berlioz's Grande Messe des Morts — was dedicated to those who died in the bombings, including Lu Lingzi, a BU graduate student who loved to play the piano. We spoke with Ann Howard Jones, who conducted the performance, and principal flutist Nikoma Baccus.
Nikoma Baccus: Berlioz' Requiem, you know it's not done very often, and when I heard it was being programmed at first I was a little perplexed by it, but then thinking about the event that it was dedicated to and the people that it was dedicated to, it made perfect sense. Just the larger-than-life aspect of it and the loud brass, you know, it kind of painted a picture, almost, of the bombings and largeness of the event and everything that was going on.
Ann Howard Jones: It is Berlioz at his most profound and most weird all at the same time. Well, the requiem always has those overtones of sadness about death but also this one is remember me and grant me eternal rest, and so it also has those elements and entreaty about them too. And some would say it's quite tender actually.
It's quite clear, I think, that when an event as horrific as the one that happened to the city of Boston and its people a year ago brings itself up when it celebrates an anniversary then a piece like this seems almost a no brainer. And we thought it would just be a good chance to bring a serious piece and this grand piece to this event in hopes of giving people some comfort."
Nikoma Baccus: You can't help but think of what this mass means to certain people and everybody in their individual struggles. Especially as I was finishing the last few minutes of the piece I really did have a moment in my head that doesn't always happen where I couldn't help but get goose bumps of thinking about how this could be so much for so many different people.
It really was a gift. I felt for the first time in a long time that it was a gift that we could give.
This segment aired on April 19, 2014.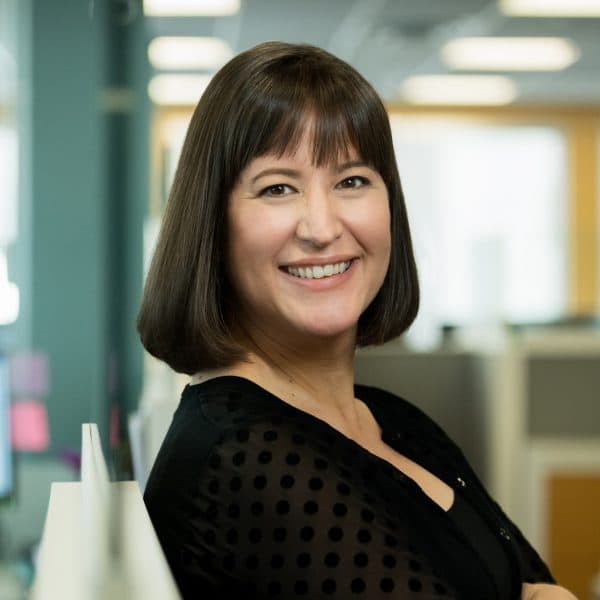 Karen Given Executive Producer, Only A Game
Karen is the executive producer for WBUR's Only A Game.