Remembering Boxer Rubin Carter
05:32
Play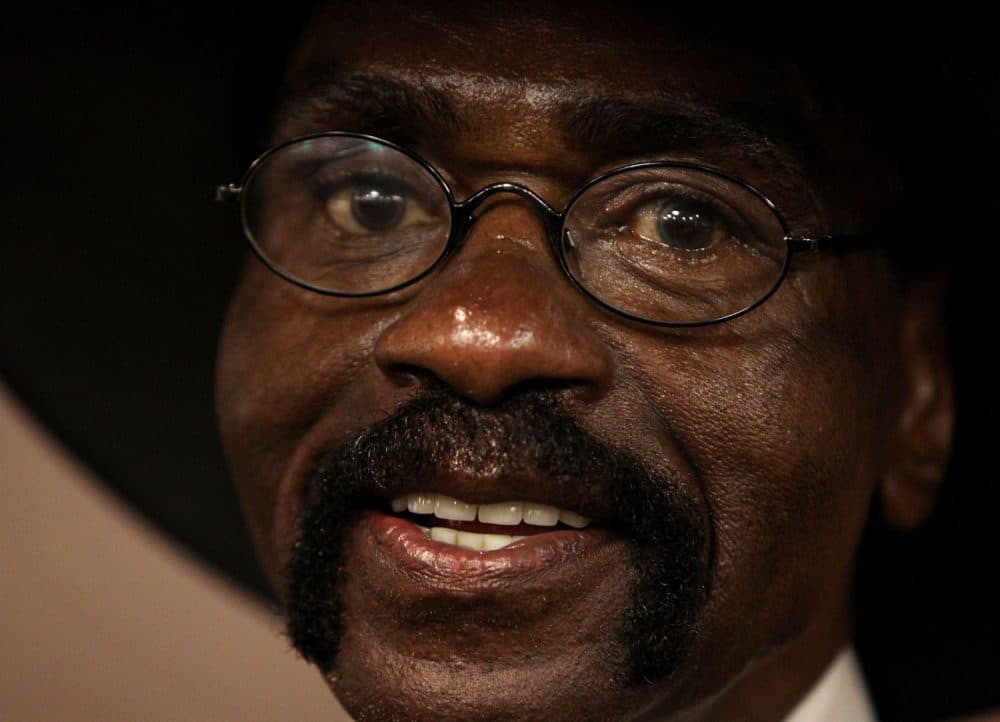 This article is more than 5 years old.
Rubin Carter died on Sunday. During his career as a boxer and for some time thereafter he was known as "Hurricane."
That career in the ring ended prematurely in 1966 when Carter and an acquaintance, John Artis, were arrested and accused of committing three murders in a bar in Paterson, N.J. According to Fred Hogan, who spent 30 years as an investigator with the New Jersey Office of the Public Defender, those arrests and the convictions that followed were suspicious from the start. Hogan recently recalled his surprise when he discovered that after the arrests, the police brought Carter and Artis to the bar where the murders had occurred: a bizarre procedure, according to Hogan.
"They're there. Nobody identifies them. Nobody," Hogan said. "Very suspect. Taken to headquarters. Lie detector tests. Let go. I couldn't get my mind around it."
[sidebar title="Carter's Dying Wish" align="right"] In early March, Bill commented on Rubin Carter's dying wish [/sidebar]Months later, Carter and Artis were re-arrested. They were convicted and sentenced to life in prison. The prosecution argued for their execution. After an appeal, they were re-tried and re-convicted.
Fred Hogan eventually got the two men who'd testified against Carter and Artis to admit they'd lied after they'd been promised reward money. But Rubin Carter spent 20 years in jail before a federal judge overturned his conviction on the basis of prosecutorial misconduct. Robbed of two decades of his life, he had every reason to be bitter. In an interview 14 years ago, he explained to me why he was not.
"If I've learned nothing else in life, if I learned nothing else in the time I spent in prison, I've learned that bitterness only consumes the vessel that contains it," Carter said. "Bitterness is like a headache. It's like a toothache. It hurts nobody but you. And if I would allow myself to be bitter for one second, if I allow my life to be infected for that one second, I would be a co-conspirator to the crime that was committed against us."
After his release, Rubin Carter worked with two non-profit agencies dedicated to freeing prisoners who'd been wrongfully convicted and incarcerated. He was celebrated for that work. He received two honorary doctorates.
The young Carter has been characterized as a "street thug," which Carter could hardly have denied. But he challenged himself to transcend that image in order to confront and attempt to change the system that had incarcerated him.
"This is my work," Carter said. "And this is my work because people came to help me when I was in dire need of help. And by that fact alone, then I must do the same thing."
According to James Hirsch, author of Hurricane: The Miraculous Journey of Rubin Carter, even those most appreciative of Carter and his work were unaware of his daily struggles.
"It was hard because Rubin knew that he was on trial every single day for the rest of his life, even after he had been exonerated from these crimes," Hirsch said. "He knew that his adversaries were still out there, accusing him of committing these crimes, and if he had so much as a traffic ticket, he would prove his enemies correct and lose all credibility. So I think he carried the weight of those burdens every day."
James Hirsch was an eye witness to Carter's struggle with some of those burdens. One morning during a book tour they were doing together, Hirsh went to Carter's hotel room and discovered a fortress.
"He bolt-locked the door," Hirsch said. "He stacked his suitcases up against the door, he wedged a chair up against the door knob, and he swung open the wood panel of his armoire, so that if an intruder did break through, he would not get a clear shot at Rubin in bed. And those sort of insecurities traveled with him for the rest of his life."
Carter spent most of the last 25 years in Toronto, where he felt safe. He wrote, gave speeches, and appeared before the U.S. Congress to urge reforms in the criminal justice system. And as Hirsch recalls, in order to meet with the men and women he was trying to help, he quietly went into prisons similar to the ones in which he'd spent two decades.
"I don't think that Rubin wanted any more attention than necessary in the last 10 years of his life," Hirsch said. "Because he had been in the limelight for so long that I think he felt safer keeping a lower profile."
After his diagnosis with cancer, Carter opted to forego chemotherapy. He outlived his doctor's expectations by two-and-a-half years, perhaps by force of will. Carter's friend and former co-defendant, John Artis, moved to Toronto to help care for him. Another long-term supporter and friend, Thom Kidrin, had supplied Carter with books and solace during his incarceration. Kidrin told NPR's Here and Now that he was in contact with Carter at the end of his life.
"He was lucid," Kidrin said. "He was not giving up the fight. He said, 'Look, I know death is coming for me, but I'm ready to go. I've done what I could do, I've met who I've wanted to meet, I've said what I had to say, and I've had a great life, and it's been heaven for the last 28 years.' I think he strongly felt that he made some mark, and that if anything, he would hope that his legacy would be that people would remember him for speaking out for those that were wrongly convicted."
Rubin Carter, aka "Hurricane," was 76.
This segment aired on April 26, 2014.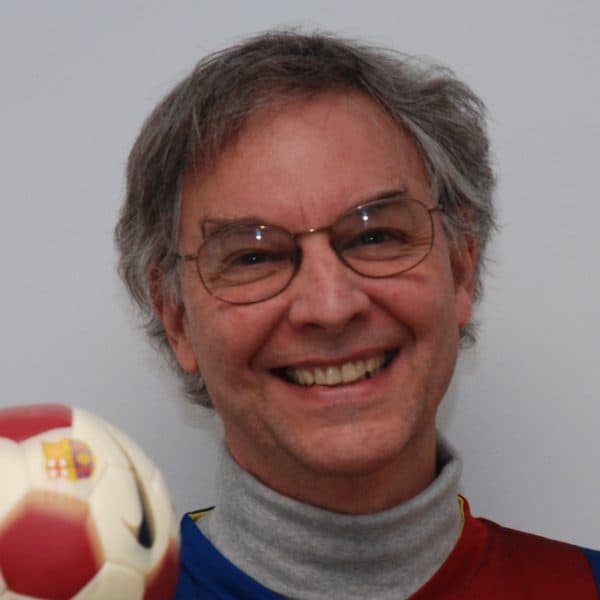 Bill Littlefield Host, Only A Game
Bill Littlefield was the host of Only A Game from 1993 until 2018.