In Search Of Bacon At IronPigs Baseball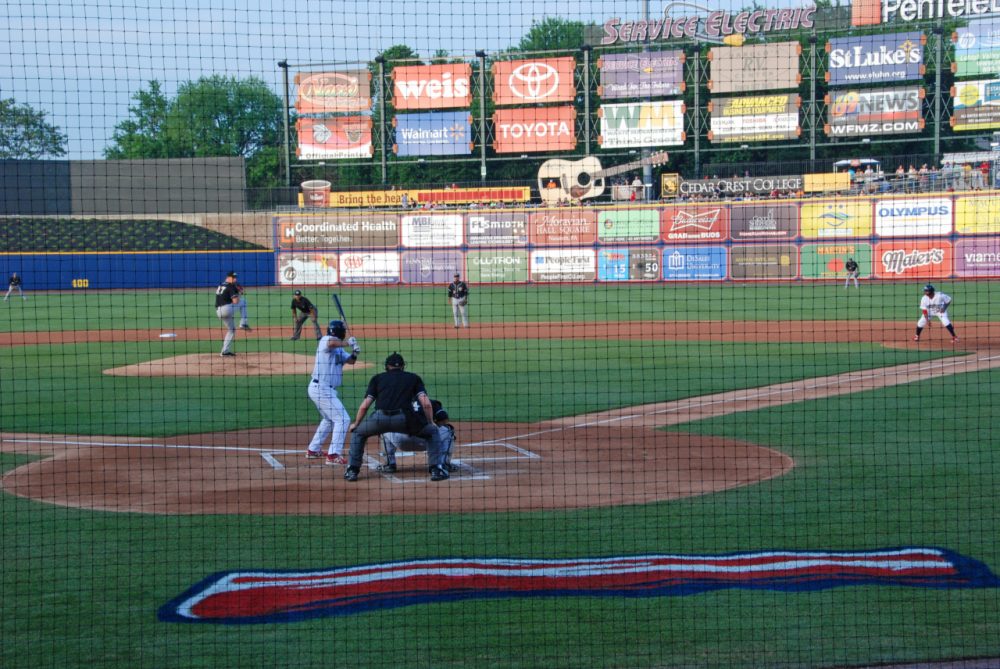 This article is more than 8 years old.
My quest for Minor League Baseball pork products began in March.  I was in the studio as Bill Littlefield interviewed Matt Provence, Media Relations Director for the Lehigh Valley IronPigs, a Triple-A affiliate of the Philadelphia Phillies. Bill's interview focused on the team's new bacon-themed uniforms, which sported bacon strip piping and bacon caps. But, as Matt spoke, I found myself salivating for more than the other white meat.
[sidebar title="Baseball With A Side Of Bacon" width="630" align="right"] Listen to Bill Littlefield's interview with Matt Provence.[/sidebar]Matt promised an entertaining sports experience, regardless of the score.
Matt promised urinal-based gaming systems.
Matt promised pork races.

Meet our marketing team... RT @blayfligham: Whoever does marketing for the @IronPigs is a genius. #bacon pic.twitter.com/umgB6u4jk3

— IronPigs (@IronPigs) February 25, 2014

As a woman, I wasn't too impressed by those urinal-based gaming systems. But the rest sounded really cool. So, tickets were obtained, a room at the Holiday Inn was secured, and the car was gassed up and prepped for a road trip.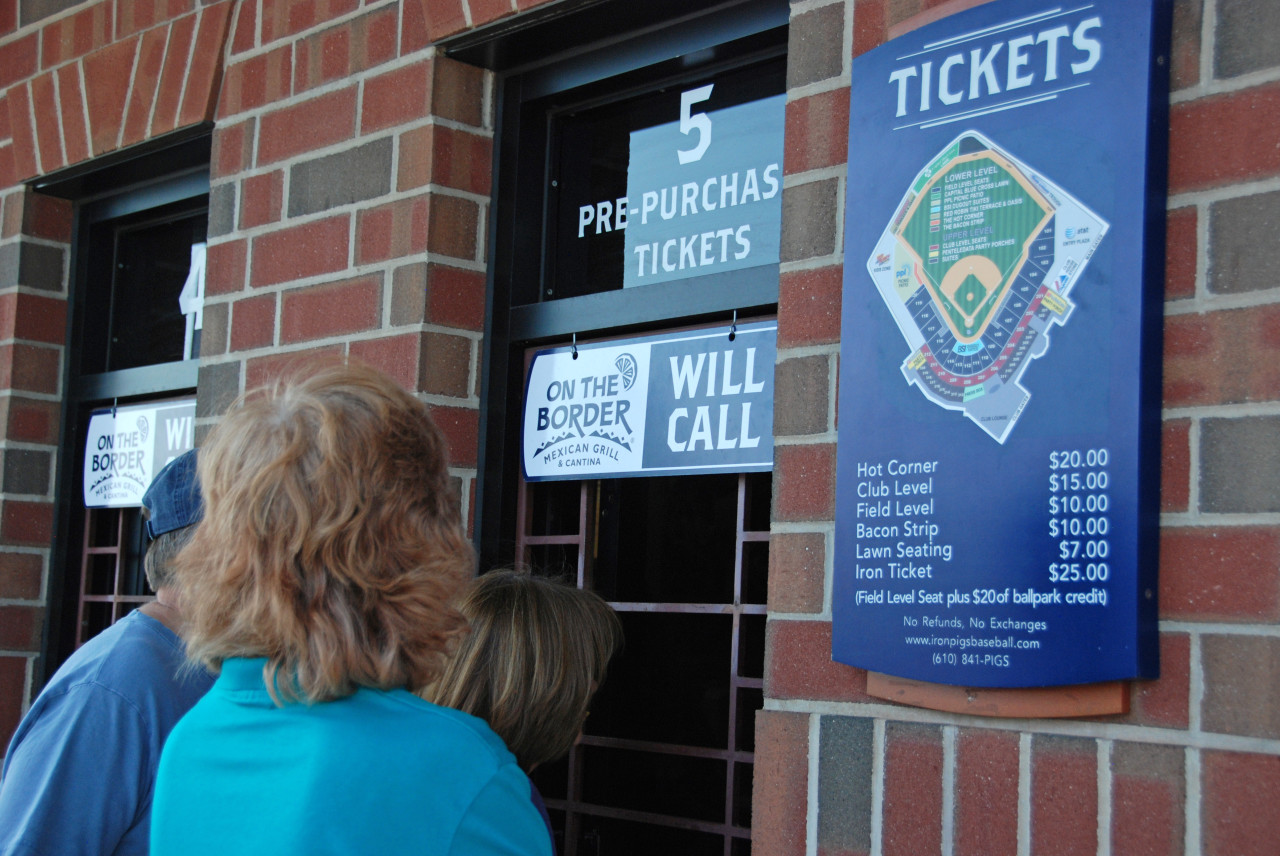 Absolutely everything at Coca-Cola Park, home of the Lehigh Valley Iron Pigs, is branded. You pick up your tickets at the On The Border Will Call windows, buy a German adult beverage at the Dietz & Watson Beer and Brats Platz, and sit in the Red Robin Tiki Terrace or the PPL Picnic Patio. All that sponsorship money has paid off. This is only the seventh year this team has called Allentown, Pa. its home, but it is the third most valuable franchise in Minor League Baseball, according to Forbes' most recent rankings.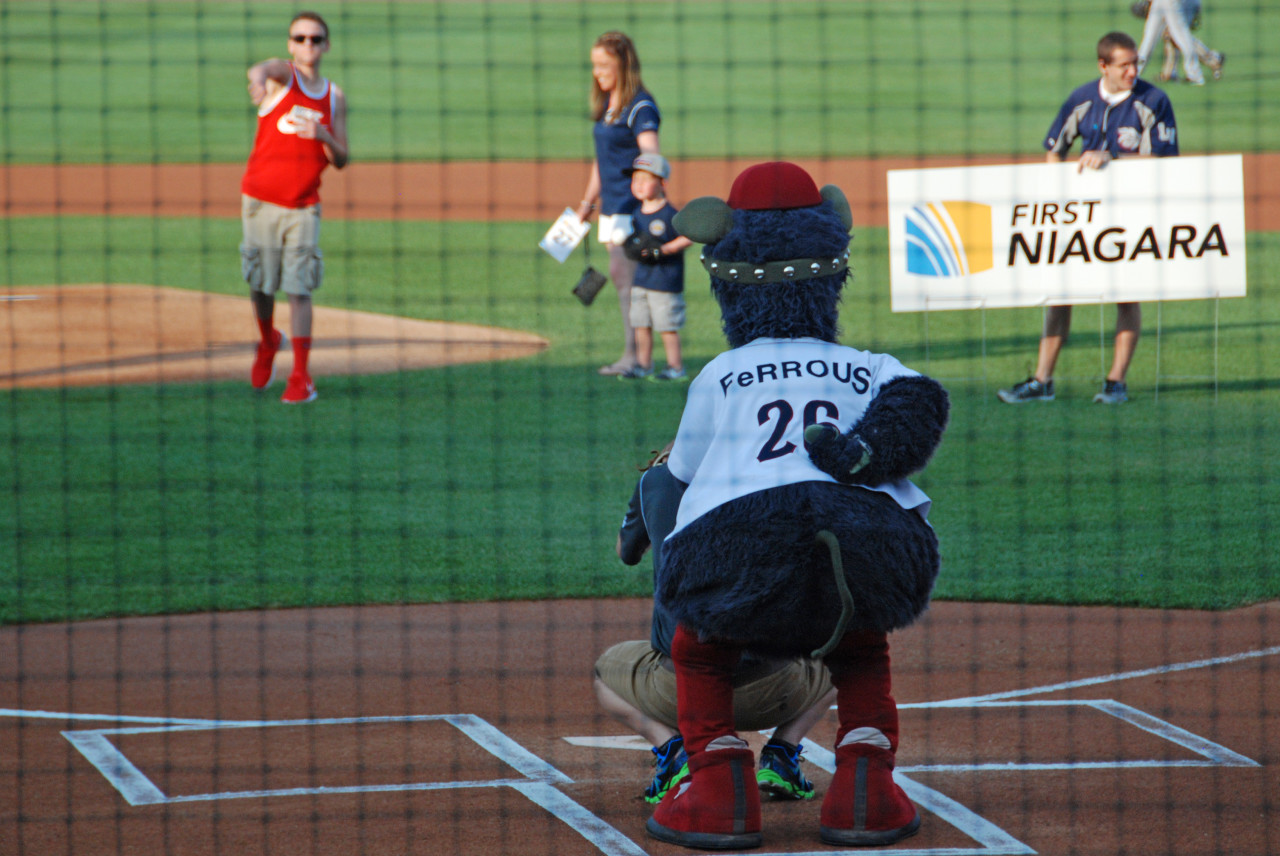 The IronPigs first pitch was repeated more than a dozen times as fans, young and old, stood patiently in a line following direction from FeRROUS and FeFe, the friendly but somewhat disturbing team mascots. In case you don't get the joke, FeRROUS refers to the Latin name for iron, and FeFe derives her name from the Periodic Table of Elements.

Originally the team had wanted to name their mascot PorkChop, which seems like a cruel name for a pig. But, they quickly changed their minds when a few fans pointed out that name could be interpreted as being derogatory toward Hispanics.
From the start, the focus of the crowd wasn't entirely on the game of baseball. The couple sitting next to us explained that the team has been hovering around .500 for most of the season. But the stands were still full and the fans cheered as if the Pigs were winning. Luckily, the crowd didn't have to wait very long until a real winner emerged — among the kids competing in the funnel cake eating contest.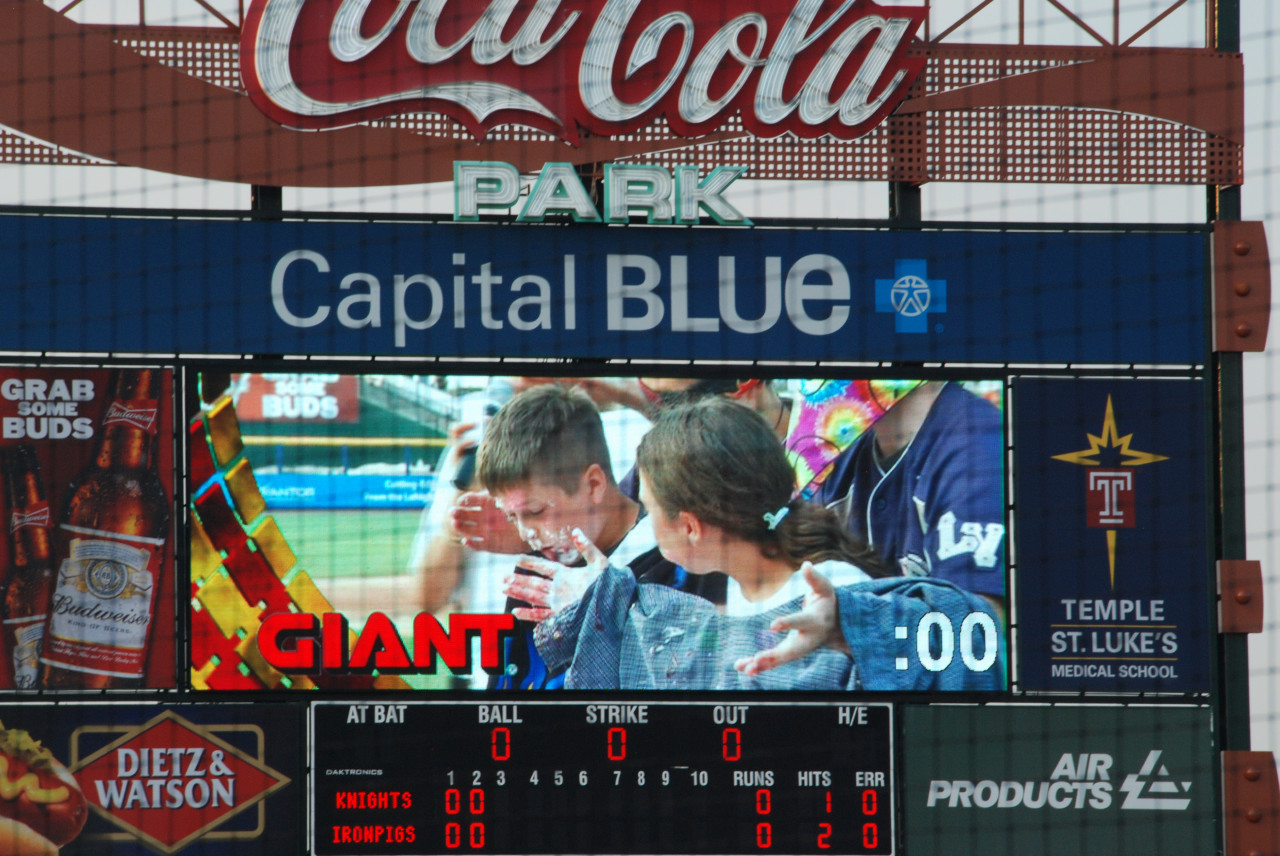 Fans patiently waited 2 1/2 more innings for the pork races, and they weren't disappointed. On this night, Diggity, the hot dog, fell down early. But, he got back up and was the first over the finish line first after Crisp P. Bacon and Hambone were "distracted" by the German beer girls. The newest racer, Barbie Q., came in second.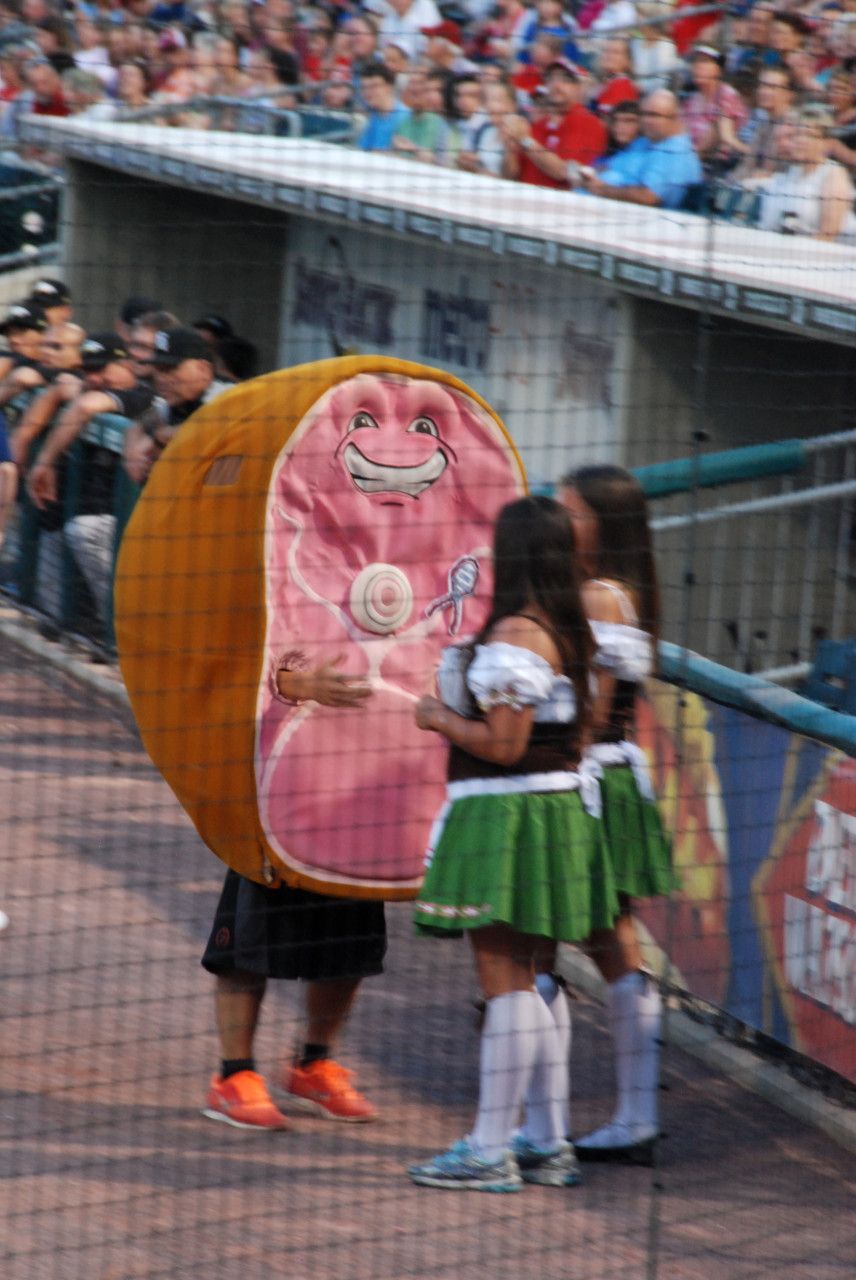 But, I know what you're thinking. What about the food?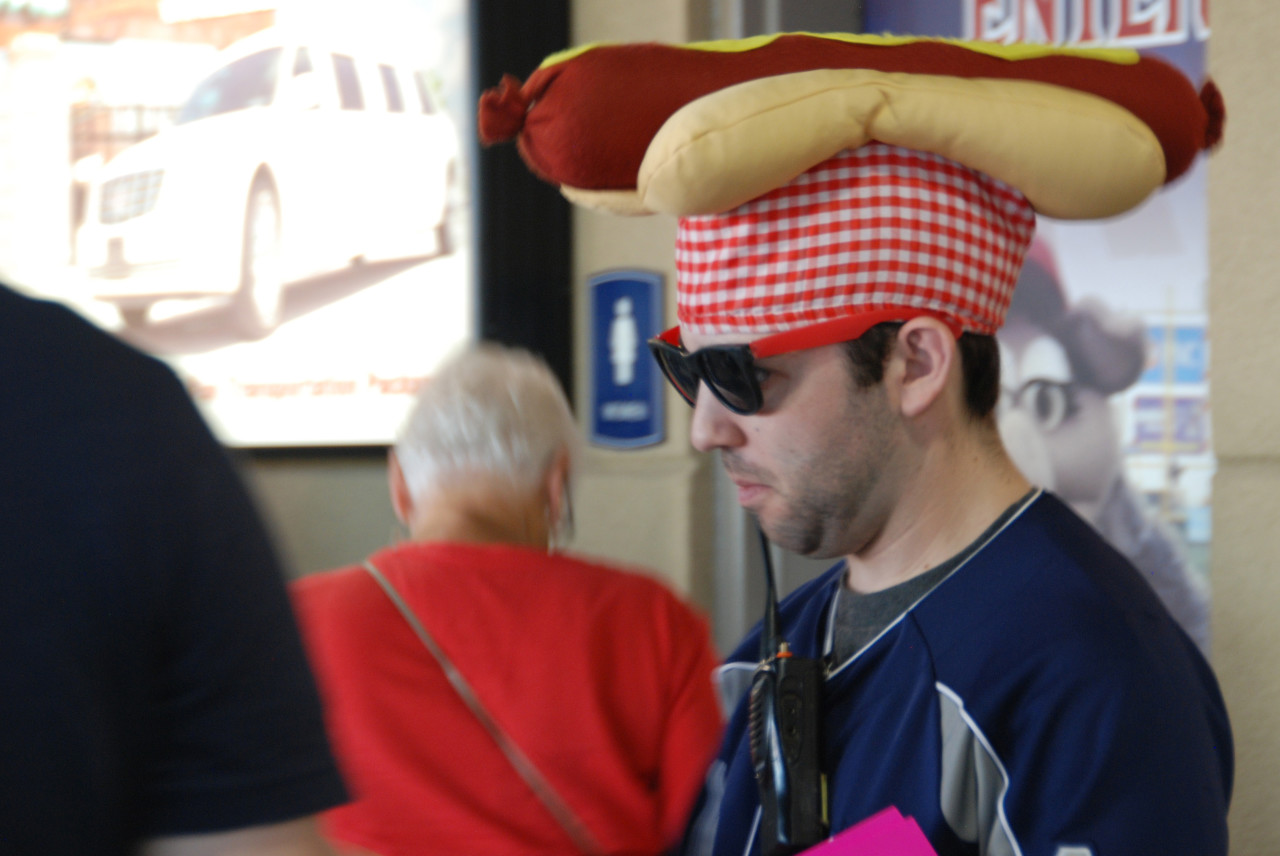 For a ballpark dedicated to all-things-pork, the stadium smelled sweetly of cinnamon-roasted nuts and funnel cakes. But there were plenty of pork options.
A colorful booth near the entrance invites fans to make their own "Boar-ritos." The Big Porker is described as the "largest BBQ pork sandwich allowed by law." A barbecue stand high above left field offers pork kabobs, and vendors sell all manner of sausages, from German wurst to "Gluten Free" hot dogs.
All of these can be enjoyed while sitting along the Bacon Strip, a lovely row of cafe-style seats overlooking right field.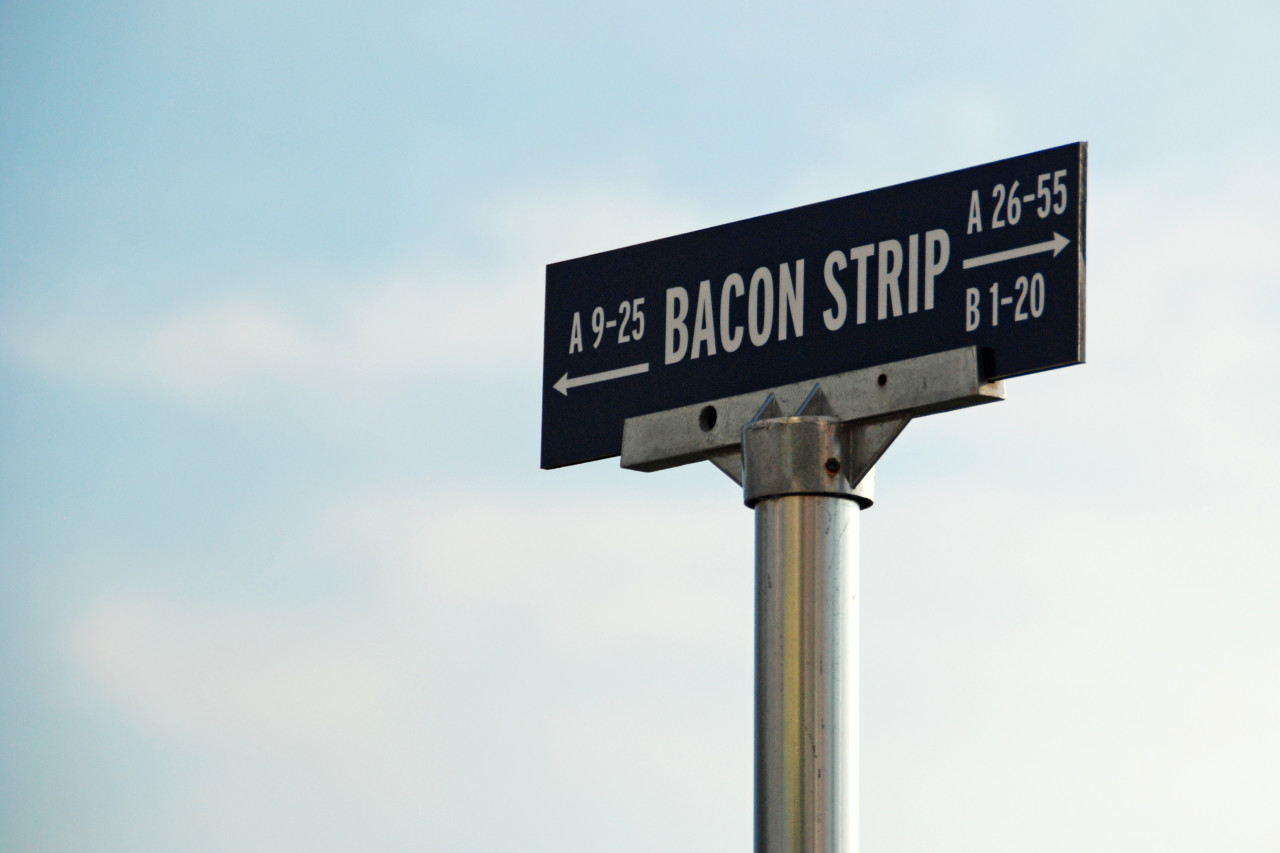 Try as I might, I couldn't find an actual piece of bacon, unless you count the bacon strip decorating the field behind home plate. Our neighbors sent me to find chocolate-covered bacon at a nearby concession stand, but that turned out to be a mirage. I heard a rumor about bacon wrapped hot dogs, but didn't manage to spot one personally. Finally, I tried to satisfy my urge for pork products with a couple of deep-fried Oreos, only to discover later that Nabisco converted their recipe to Kosher way back in 1997.
As we left the ballpark, we spotted this sad sign.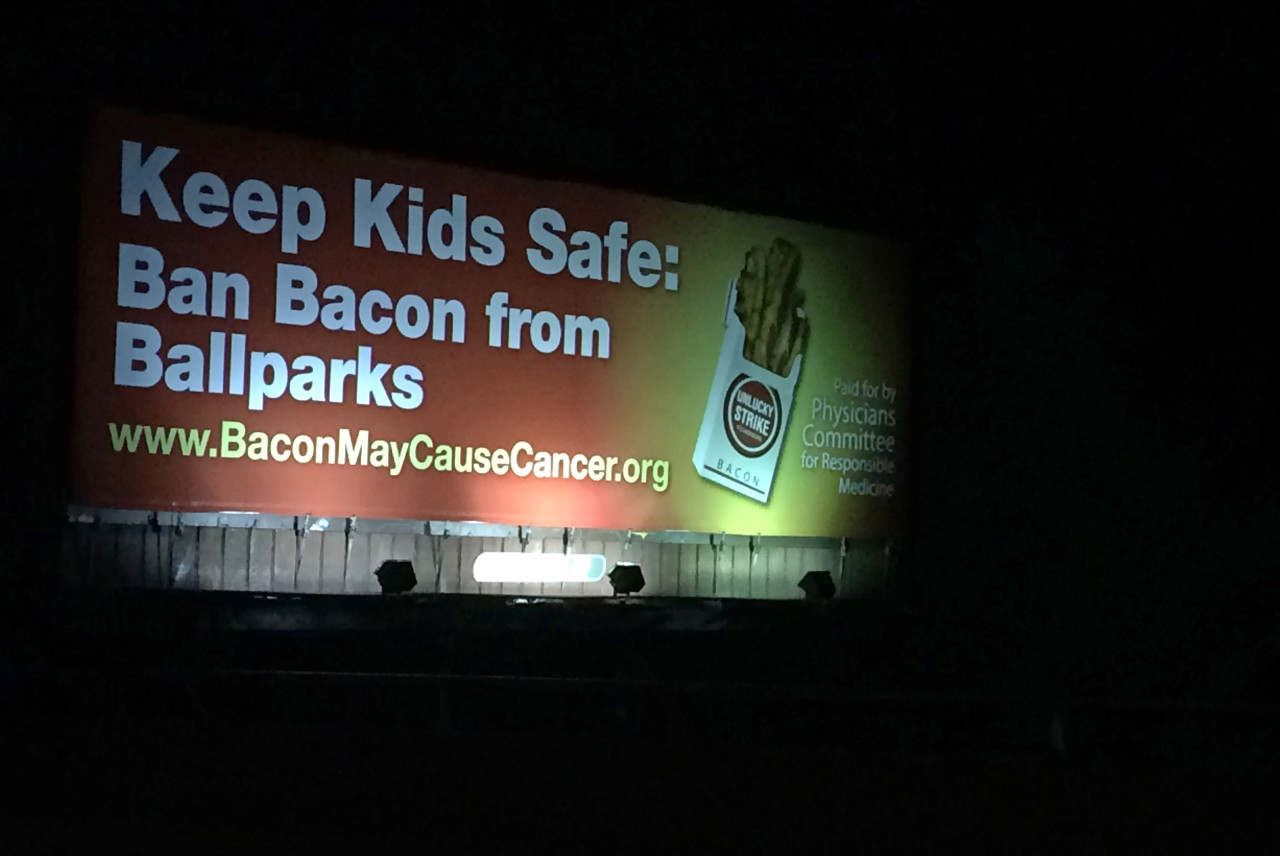 Maybe it's good I didn't find any bacon? I sure hope the Bacon "Smell" t-shirt I sampled in the gift shop isn't also a potential carcinogen.