Damages Not Capped In New NFL Concussion Lawsuit Settlement
03:25
Play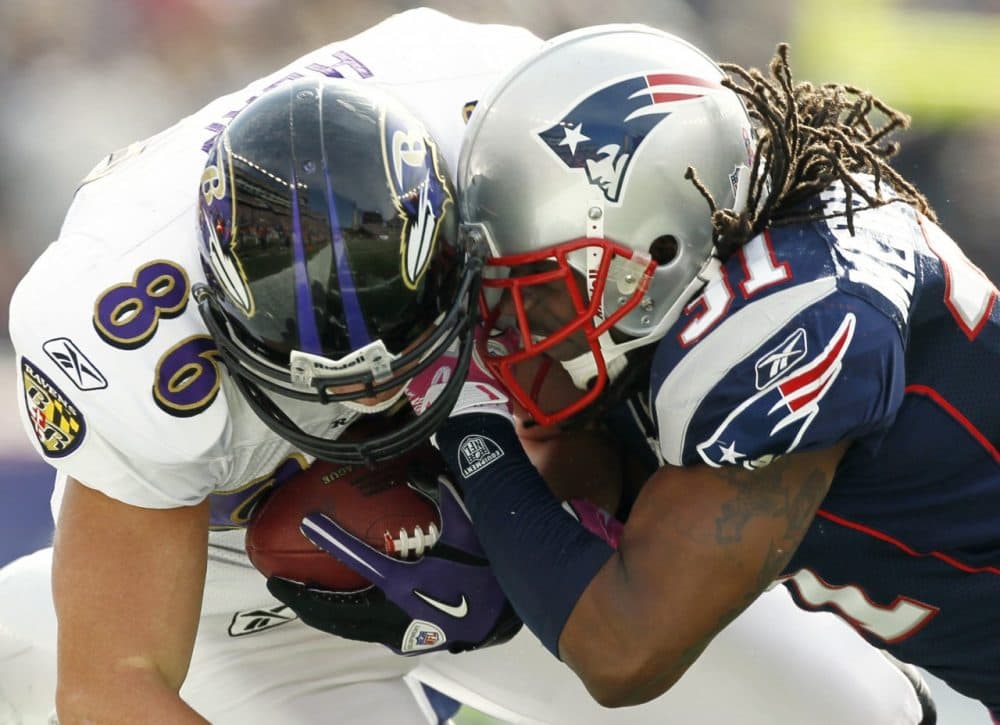 This article is more than 6 years old.
There is a new proposed settlement in the class action lawsuit against the NFL. The original settlement capped damages stemming from concussions at $675 million. The new agreement filed on Wednesday removes that cap. A federal judge had questioned whether $675 million would be sufficient to cover the 20,000 retired players.
Sports Illustrated legal analyst and UNH Sports and Entertainment Law Institute director Michael McCann joined Bill Littlefield on Only A Game to explain the changes in the revised deal.
BL: How will removing the cap on damages change the way the settlement is administered?
MM: It will be important for the settlement in terms of preventing there being any cap on the amount of money that individual players can get through the settlement. That was a major concern for judge [Anita] Brody, that there would be retired players who wouldn't get enough in terms of taking care of them over the remainder of their lives. This removes that issue.
BL: In the original proposal, players who received damages from the NFL would have been barred from suing the NCAA or other amateur football organizations. That provision has been removed from the new agreement. What is the impact of that change likely to be?
[sidebar title="More NFL Legal Problems" width="330" align="right"]Another lawsuit filed against the NFL in May alleges team employees encouraged reckless drug misuse by freely distributing and over-prescribing painkillers.[/sidebar]MM: It means that there would be litigation that's going forward against the NCAA. And there is one lawsuit — a federal lawsuit — against the [National Federation of State High School Associations]. That litigation [also involves] the NCAA, so there are separate concussion lawsuits going on.
Retired NFL players will not be barred from participating in those cases just because they participate or benefit from the NFL concussion settlement.
BL: Making the total amount of damages open-ended would seem to be a very favorable change for retired players. What concessions did the NFL get with the new deal?
MM: The big concession that the NFL got with this new deal is that they're gonna be able — or at least their doctors are going to be able — to weed out lawsuits that are considered frivolous.
So claims brought by retired players that are not seen as legitimate will be removed, and I think that there could be some retired players who believe that they are owed money but, because of the terms of the settlement, they will not get that money or as much money as they expect. So the NFL will have more discretion over the administration of funds and, more importantly, who gets them.
BL: Federal judge Anita Brody refused to grant preliminary approval to the original settlement because she was concerned there wasn't enough money to cover all the potential claims. Is she likely to sign off on this settlement?
MM: She's very likely to sign off on the settlement because she was seeking this removal of the cap. And that is exactly what happened. Most attorneys who are familiar with this litigation are very strongly of the belief that she will approve this settlement and it will move forward.
Earlier Coverage:
This segment aired on June 28, 2014.