Kevin Durant, Misty Copeland And Under Armour's Big Moves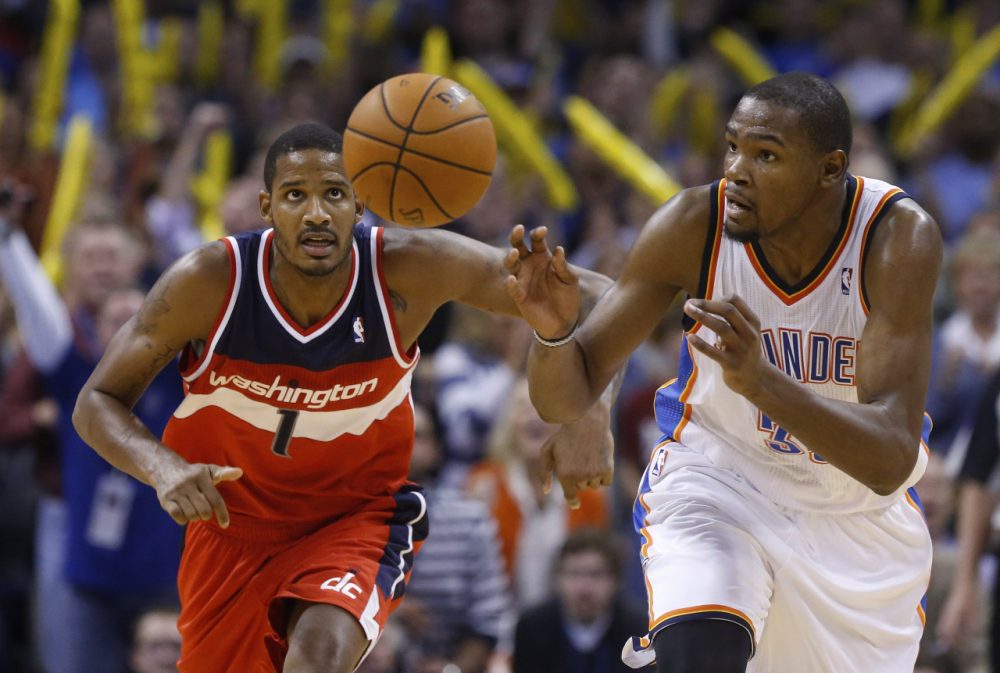 This article is more than 6 years old.
Under Armour, the Maryland-based sports apparel company, has made big moves on two fronts this past week.
First, the company released an advertisement featuring ballerina Misty Copeland. The ad is reportedly part of the company's $15 million campaign to target women, the largest such campaign in its 18-year history.
So far it seems to be paying off: within a week the Copeland spot had been viewed more than 4 million times on YouTube.
But the $15 million figure pales in comparison to what Under Armour is reportedly offering NBA superstar Kevin Durant. The reigning MVP, whose endorsement deal with Nike ended this summer, could be moving to Under Armour for a whopping $30 million per year. (For comparison, it's estimated LeBron James earns about $20 million a year from his current deal with Nike).
Durant's potential partnership with Under Armour has already fueled speculation about the summer of 2016 when Durant's contract ends with the Oklahoma City Thunder.
Under Armour is headquartered in Baltimore, not far from Durant's hometown of Washington, D.C. The up-and-coming Washington Wizards are expected to have the cap space necessary to sign Durant in 2016.
Related: