For NFL Great Ozzie Newsome, Youth Sports Set The Stage
04:10
Play
This article is more than 6 years old.
The 2014 NFL season is Ozzie Newsome's 37th in professional football.
Before Newsome became the NFL's first African-American general manager in 2002 (a position he still holds with Baltimore) ...
Before he helped the Ravens win two Super Bowl titles ...
Before his record-setting, Hall-of-Fame career as a tight end with the Cleveland Browns ...
Before he was an All-American under legendary coach Paul "Bear" Bryant at the University of Alabama ...
Before ALL of that, Newsome played football, basketball and baseball at Colbert County High School in Leighton, Ala. He and his teammates won the state championship in football and basketball in 1972 and reached the state baseball final in 1973.
In July, he was inducted into the National High School Hall of Fame at a ceremony held in Boston. Only A Game's Doug Tribou spoke with Newsome about the foundation for his career.
---
DT: You've had so many honors, including the Pro Football Hall of Fame. What does it mean to you to be inducted into the National High School Hall of Fame?
ON: When you think about the pureness of high school sports — there are some elements of college [football] that we don't like, and there's definitely some elements of the National Football League that you have to deal with — but when you talk about high school sports, it's not about cuts. It's not about who's the best player. It's that everybody's just on the team, everybody gets a chance and everybody gets a chance to be a part of it, and I don't think you can ever separate that.
DT: When you talk to professional athletes, a lot of them talk about an influential coach. Is there somebody — or people — who played a big role in your youth?
ON: Well, sure. It goes all the way back to the head [Colbert County] football coach C.T. Manley, the basketball coach Jerry Daley and Jim Rose, coach Don Creasy — he coached me in junior high and he was my science teacher ... all of those people helped shape me. But then I got a chance to play for Coach Bryant — and how he played an important part of my life. But that first group, all of those teachers and coaches and people that took their time to spend a little time with me and get me headed in the right direction, I can't thank them enough.
DT: What was it like playing for Coach Bryant and were you kind of aware that you were a part of history?
[sidebar title="Hardaway Joins Newsome" width="630" align="right"]Former NBA star Anfernee "Penny" Hardaway is also in of the National High School Hall of Fame's class of 2014. OAG's Karen Given talked with Hardaway about his new career.[/sidebar]ON: He was giving a lot of life lessons while we were playing. 'Course, we were trying to win and we were doing things to please him, but he was always teaching us things that we're living today. You know, the lessons he taught me when I was there from 18 to 22 years old are the things I'm living right now.
DT: You're a pioneer in the front office. Setting aside all of your playing accomplishments,  when did you realize that might be something to pursue and when did you realize you might be such a groundbreaking figure for the NFL?
ON: Well, I was doing both. I was coaching and in personnel. I got the opportunity in 1996 to make a decision. I had to make a decision on which route I was going to take. I chose the personnel route. I'm glad I did it. At that point, I didn't know it was groundbreaking — all I was trying to do was do a job, to help a football team and move from one city to another city to get started. I never realized how important it was up until talking to [former Georgetown men's basketball coach] John Thompson one day, and he said, "Now that [you're] an African-American general manager, other young kids can aspire to be that." And that's when it really hit me.
DT: Regarding the move of the Browns, you spent your whole career with Cleveland and then they became the Ravens. Now you're in the Ring of [Honor] in Cleveland. Are there any mixed emotions for you that the Browns aren't the original Browns when you go back?
ON: They are the Browns because we're the Ravens, you know? They're the Cleveland Browns. They've got the stadium back. They got the Dawg Pound. We're in Baltimore. I had a job to do in Baltimore, but I played football in Cleveland.
DT: If you had a message for coaches dealing with younger kids, what would you say to them?
ON: Nurturing. The people that had the most impact with me were people that nurtured me. Now, when you nurture someone, you can discipline them and you can hug them, but it's all about nurturing kids.
More Hall Of Famers On OAG:
This segment aired on September 6, 2014.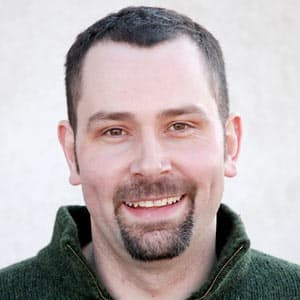 Doug Tribou Reporter/Producer
Doug Tribou was formerly a reporter and producer at WBUR and for WBUR's Only A Game.