'South Park' Latest To Challenge Redskins
This article is more than 6 years old.
Who's taking on the Washington Redskins now? Just about everybody, including the creators of Comedy Central's "South Park."
According to a trailer that aired during yesterday's Washington-Philadelphia game,  the 18th season of "South Park" will begin with a bitter feud between Cartman, the show's chubby and irreverent main character, and Washington team owner Dan Snyder.
Washington lost their trademark protection in June when the U.S. Patent and Trademark Office ruled the term was "disparaging to Native Americans," but the team still has exclusive use of their name and logo while the ruling is under appeal.
Last week, a Washington-area pizza chain apologized after fans complained about the use of the Redskins name in a promotional email. Although it would seem the pizza chain did not have the right to use the team's name, it wasn't trademark infringement that riled the fans.

Y'know, @petes_newhaven, I love you guys, but the use of the Washington Football Team's offensive name in your latest promo isn't cool.

— Rudi Riet (@randomduck) September 19, 2014

Similarly, football fans can visit the Internet marketplace, Etsy, to buy handmade and vintage gear, from New York Giants lingerie to Dallas Cowboys dog jerseys. Many of these items appear to infringe on copyright protections, but earlier this month Etsy banned items that use the Washington team name or logo, saying:
"Like the Trademark Trial and Appeal Board, we at Etsy find the opinion of the minority group itself to carry most weight in determining whether the mascot is disparaging. In no uncertain terms, Native American groups have consistently advocated and litigated that the term "redskin(s)" is disparaging and damaging to Native Americans. Therefore, it will no longer be permitted in our marketplace."
It seems the ban is less than effective, as a search Monday afternoon yielded more than 120 results for Redskins-related items.
While public pressure is mounting on Dan Snyder to make a change, the latest poll on the subject, released by ESPN early this month, suggests that 71 percent of Americans still think the team should keep its nickname.
More: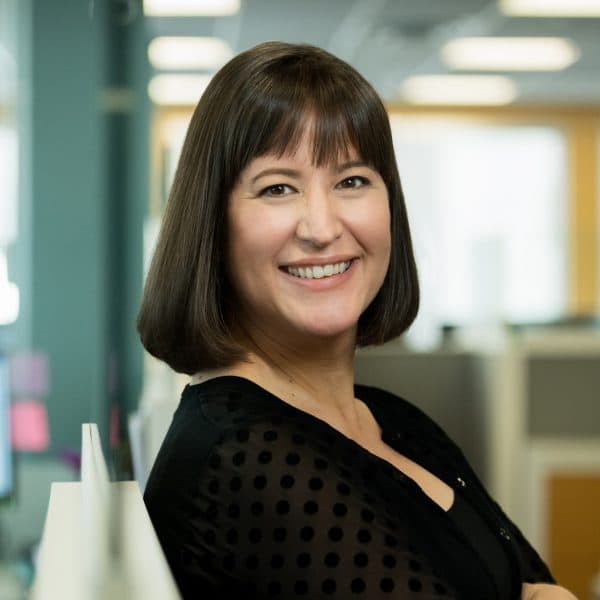 Karen Given Executive Producer/Interim Host, Only A Game
Karen is the executive producer for WBUR's Only A Game.