Will Sports Betting Save Atlantic City?
04:03
Play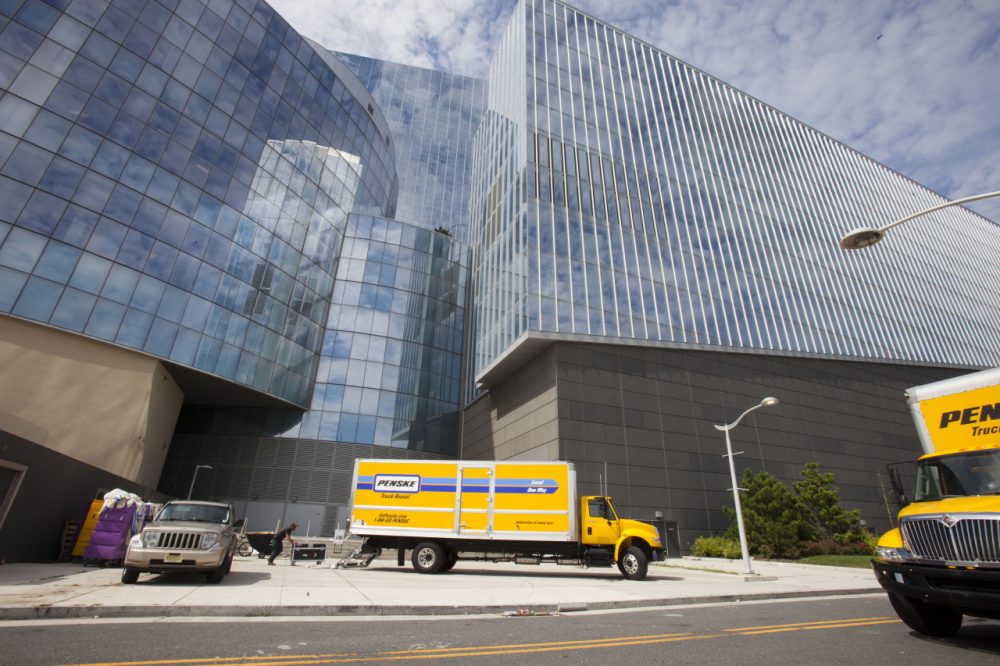 This article is more than 6 years old.
Federal law severely limits betting on pro sports. Folks can do it in Nevada and in three other states, with restrictions, but New Jersey is among the 46 states where it's not legal. There may be change afoot, since Gov. Chris Christie and his attorney general have said sports bettors won't be prosecuted.
We're very serious about having sports betting in New Jersey because we think it's going to help us.

N.J. State Assemblyman Vincent Mazzeo
"We're very serious about having sports betting in New Jersey because we think it's going to help us," Assemblyman Vincent Mazzeo said. "And we want to make sure that we're serious and doing it in a professional way."
Mazzeo is one of the New Jersey legislators excited by Christie's attitude and by NBA Commissioner Adam Silver's recent remarks about the inevitability of legalized betting on his game. Mazzeo backs a plan that would slide a small portion of every bet made on an NBA game to the NBA.
He figures the league could use the extra revenue to somehow guard against hanky as well as panky resulting from the increased opportunity to gamble on the sport.
"It gives them, if you will, some skin in the game in terms of benefit through revenue," he said. "And also to keep everything honest as far as how it's done to prevent any game-fixing and things of that nature."
The NBA did not respond to our request for comment on that plan.
A City In Need
What's not in doubt is the need for money and jobs in Atlantic City, where four casinos have closed this year.
[sidebar title="Remembering Kutsher's Hotel" width="630" align="right"]Only at the famed resort in New York's Catskills could you find Wilt Chamberlain working as a bellhop, Muhammad Ali training and Mickey Mantle dining with guests. [/sidebar]
"The median family income of the residents is about half of that of the U.S., and that's been declining," said Vito Galluccio, the lead analyst for Atlantic City with Moody's Investment Services. "Foreclosures are very high in the city. Unemployment is very high. As of the last report, the unemployment rate was even as high as what we were seeing in Detroit."
Galluccio says Atlantic City casino revenues have declined by about 50 percent over the past seven years, but he doesn't think offering sports betting is the solution.
"It's a credit positive that they're moving to try to diversify their tax base," he said. "However, in our view, sports betting alone is not going to make a major impact."
Gearing Up At Monmouth Park
That news has not discouraged Dennis Drazin, an adviser to one of New Jersey's thoroughbred race tracks, Monmouth Park. As far as Drazin is concerned, providing patrons at the track with the opportunity to bet on basketball or football games would be filling a need.
People all over the state who I run into are clamoring for the ability to do sports betting.

Dennis Drazin, Monmouth Park adviser
"Not only at the racetrack, but people all over the state who I run into are clamoring for the ability to do sports betting," Drazin said. "Everyone has to understand that sports betting in the United States is a $500-billion industry, most of which is run by illegal enterprise."
Drazin is banking on what he considers the governor's invitation to facilitate sports betting.
"We invested $1 million building out the William Hill sports bar, which is a nice venue here at Monmouth Park, that kind of looks like a Las Vegas sports book," he said. "We're in the process of installing the phone lines and Internet lines and connections. We need 111 employees. So we're trying to begin the process of getting our employees and management lined up."
Monmouth Park has delayed opening the sports book until after Oct. 6, when a federal district court will weigh in.
Legal Hurdles
As an outside observer of the recent action in New Jersey, Professor I. Nelson Rose of Whittier Law School approves of the delay.
"I can't imagine any lawyer telling his clients, 'Go ahead and commit major federal felonies because Gov. Christie says it's OK,'" Rose said.
Rose attributes a lot of the noise that's come out of New Jersey to politics as practiced by Christie.
"The guy's running for president," Rose said. "And Atlantic City is in a meltdown. He knows his opponents are going to say, 'You are the governor of a state and you can't even figure out how to make money with a casino? Why should you be president?'"
The future of candidate Christie's plan to bring sports gambling to New Jersey is uncertain. It is certain that the remaining casinos and the racetracks in the state are anxious to follow his lead, and it's very likely that should the proponents of sports betting in New Jersey prevail, various other states will want in on the action as well.
This segment aired on September 27, 2014.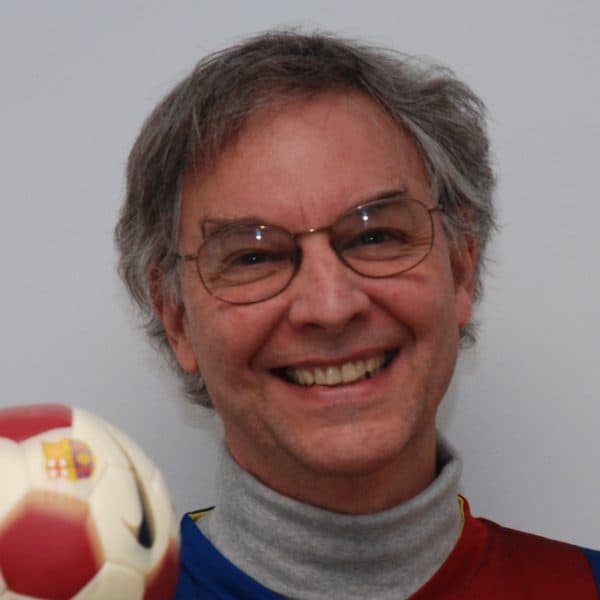 Bill Littlefield Host, Only A Game
Bill Littlefield was the host of Only A Game from 1993 until 2018.