This article is more than 6 years old.
"Hail State," by the Mississippi State Band (from Mississippi State University Famous Maroon Band 2011 — album can be found on Spotify)
"Pea-Shooter" by Donald Austin (from Crazy Legs, Westbound UK 2006)
Whereas the use of "Hail State" by the Mississippi State Band after a conversation about Mississippi State football requires no explanation, the use of "Pea-Shooter" requires at the very least an arched eyebrow at its existence. Who would mumble 'pea-shooter' in the middle of an instrumental? Donald Austin and his co-conspirators, that's who. Good on 'em, say I.
"Streets of Philadelphia (Springsteen cover)" by Casiotone for The Painfully Alone (from Advance Base Battery Life, Import, 2009)
Springsteen "cover?" Why not Springsteen? Well, you might ask. Sometimes I ask, but to no avail, no matter who's doing the technical directing or the senior producing. "Shut up," they explain.
"Suspect Device" by Stiff Little Fingers (from Inflammable Material, Restless, 2005)
This is one of those songs that you could hear in grim little clubs where the one thing you never wanted to do was visit the men's room. Better to hear it on Only A Game, I think, and certainly less risky.
Anyway, Stiff Little Fingers is a pretty good name for a band. Another one would be No Vacancy. Also, Mind the Gap. Further suggestions welcome, in case we start a band.
This segment aired on October 18, 2014. The audio for this segment is not available.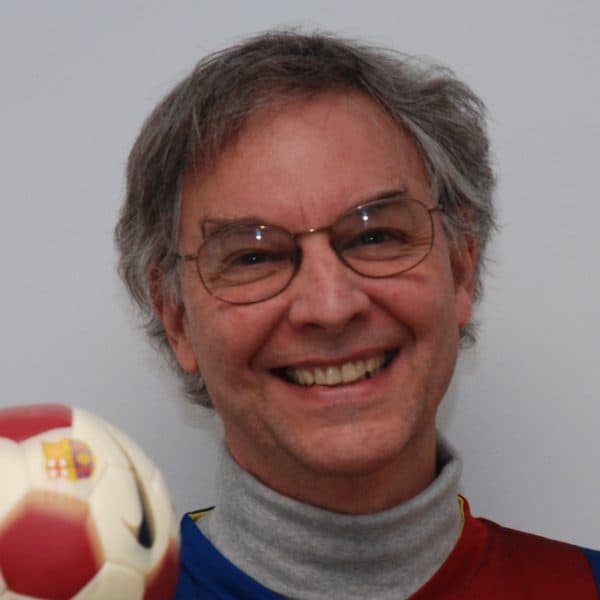 Bill Littlefield Host, Only A Game
Bill Littlefield was the host of Only A Game from 1993 until 2018.