Fall Experimental Football League Keeps NFL Dreams Alive
06:40
Play
This article is more than 6 years old.
The NFL is the nation's most successful sports league when measured by revenue, average attendance and TV viewership. But the NFL lags far behind the NBA, NHL and MLB in providing a place for developing players to hone their skills.
The new Fall Experimental Football League, or FXFL, wants to change that. The league debuted earlier this month with four teams and a schedule of just nine games.
The FXFL is banking on the star power of players like former Clemson quarterback and sixth-round NFL draft pick Tajh Boyd to help them succeed where the UFL, the USFL, and the XFL did not.
Brian Woods, founder and commissioner of the FXFL, sees his league as different.
"All of these leagues that have come into existence and have failed, none of them were true developmental leagues," Woods said. "None of them adhere to the model that we're adhering to right now."
The FXFL Approach
[sidebar title="NBA D-League: Big Dreams, No Glamour" align="right"] The average NBA player earns over $5 million a season. For players in the NBA Development League, life is a bit different. [/sidebar]Woods preaches the virtues of cost containment, and he sticks to his guns when he says the FXFL is a developmental league, not a commercial venture — even when that means telling three-time Pro Bowler Maurice Jones-Drew he can't play in the FXFL.
"We wanted this to be a developmental league in every sense of the word," Woods said. "And so that mean that veteran players were really out."
Woods says he'll measure the success of his league not by the number of fans in the stands, but by the number of players called up to the NFL. To that end, he's told coaches to keep things simple, so that NFL scouts can evaluate player vs. player and not coach vs. coach.
"We don't allow motions, we don't allow shifts. And I told coaches early in the process, don't get too enamored with the personnel you have because if the model works out in the manner which I think it can, there's going to be a lot of turnover."
The NFL declined to comment for this story, except to wish the new league "good luck." But in recent months, NFL VP of Football Operations, Troy Vincent, admitted the need to "develop the future, preserve, and innovate the game," and Pittsburgh Steelers coach Mike Tomlin told the AP that he supports "anything that increases opportunities for guys to grow and develop."
NFL teams carry practice squads of 10 players, plus internationals. But in August, New England Patriots' coach Bill Belichick spoke of the limitations of using that allotment as a development tool.
"You've gotta have enough players to practice," Belichick explained. "You gotta have receivers to run a pattern, you've gotta have lineman to block. But at the same time the players you want on your practice squad, you would like for them to be guys you think could develop and eventually become roster players."
It's not as if the NFL never thought about starting its own developmental league. NFL Europa, formerly known as NFL Europe, formerly known as the World League of American Football, ceased operations in 2007 after reportedly losing $30 million a year.
'A Humbling Experience'
A dozen college-aged tailgaters welcomed fans to the first Boston Brawlers home game last week, but it was hard to tell if their enthusiasm stemmed from a true appreciation of developmental football or from the clear liquor some were drinking straight from a gallon jug.
"OK, here's the deal: buy 2 tix for 10 bucks and that's why we're here," a fan named Liam (or maybe it was Evan) explained enthusiastically.
Inside cavernous Harvard Stadium, fans sat close enough to the action to listen in as the teams got organized. The crowd of 500 looked dismally small in the concrete coliseum that seats 30,000. Most in attendance, like John Berg, were fans of the idea of the FXFL.
"This could be something," Berg said. "These guys, they may not even be on the practice squads now, but they're obviously dedicated football players."
Berg tugged his brand new Boston Brawlers knit cap over his ears to keep warm.
"It was a little pricey," Berg said, looking warily at the sparse crowd. "But I think it's going to be a collectors' item. Hopefully we'll come back next year and I'll be able to get a sweatshirt."
Do I think I could be an NFL caliber quarterback? Most definitely, but I still need a little more work.

Tajh Boyd, Boston Brawlers quarterback
"You go from having 90,000 sell-out crowd for three straight seasons to, you know, a few hundred people in the stands," Boyd said. "So definitely a humbling experience, but it just lets you know how pure the game is."
FXFL players aren't in it for the money or the fans — both are in short supply. Boyd and his teammates joined this league to hold on to their NFL dreams for just a little while longer.
"Do I think I could be an NFL caliber quarterback? Most definitely, but I still need a little more work," Boyd said. "That's what this league is about."
And, while no NFL team has come calling just yet, Boyd says his skills are improving, and he's making good connections. His team has only won one game, but he's glad he answered the phone when the commissioner called.
"Not too many people can say they've been a part of the first FXFL season," Boyd said. "It's been a good experience."
Just three games remain in the FXFL's inaugural season, but commissioner Woods says he's already planning for 2015.
More OAG Football Coverage:
This segment aired on November 1, 2014.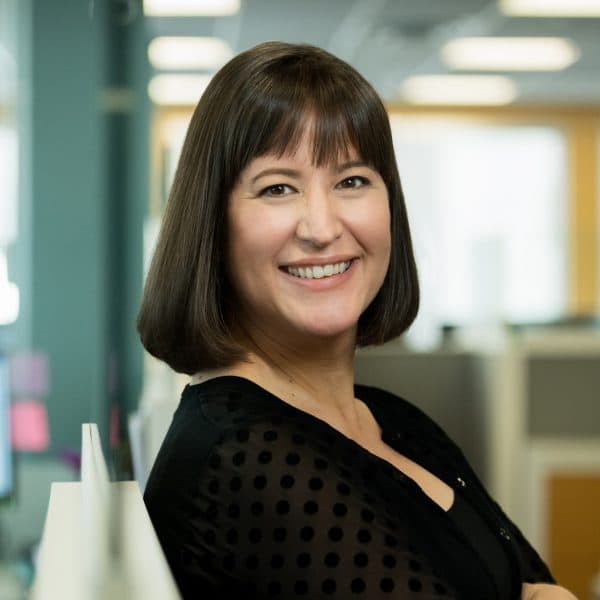 Karen Given Executive Producer/Interim Host, Only A Game
Karen is the executive producer for WBUR's Only A Game.