Four-Time NBA Champ Horace Grant On Jordan, Kobe And Winning
Resume
On Thursday — as part of the NBA's annual five-game Christmas Day schedule — the Chicago Bulls will host the Los Angeles Lakers at the United Center. That's where Michael Jordan scored most of the 32,000-plus points that left him third on the NBA's all-time scoring list. But on Sunday, Kobe Bryant bumped Jordan down to fourth.
When the Lakers and Bulls meet, you can excuse Horace Grant if he has trouble picking sides. Grant earned three championships with the Bulls and another with the Lakers during an NBA career that lasted from 1987 to 2004.
Grant joined Bill Littlefield on Only A Game to discuss Jordan, Bryant and how current Bulls star Derrick Rose stacks up.
BL: Horace, you played on title-winning teams with both Jordan and Bryant. In your view, what is the biggest similarity and the biggest difference between those players? 
HG: The similarities are the work ethic that they both had and have, very competitive people, they make their teammates better. Once they feel that they need to take over a game, that light comes on and they carry the team.
BL: What about differences between them?
HG: I think the three years that Michael was in college helped groom him a little better in terms of dealing with the media and people. Kobe, he didn't trust anyone, even in the beginning. And that kind of rubbed people, some people, the wrong way. But once you got to know that young man, he was an incredible, incredible person.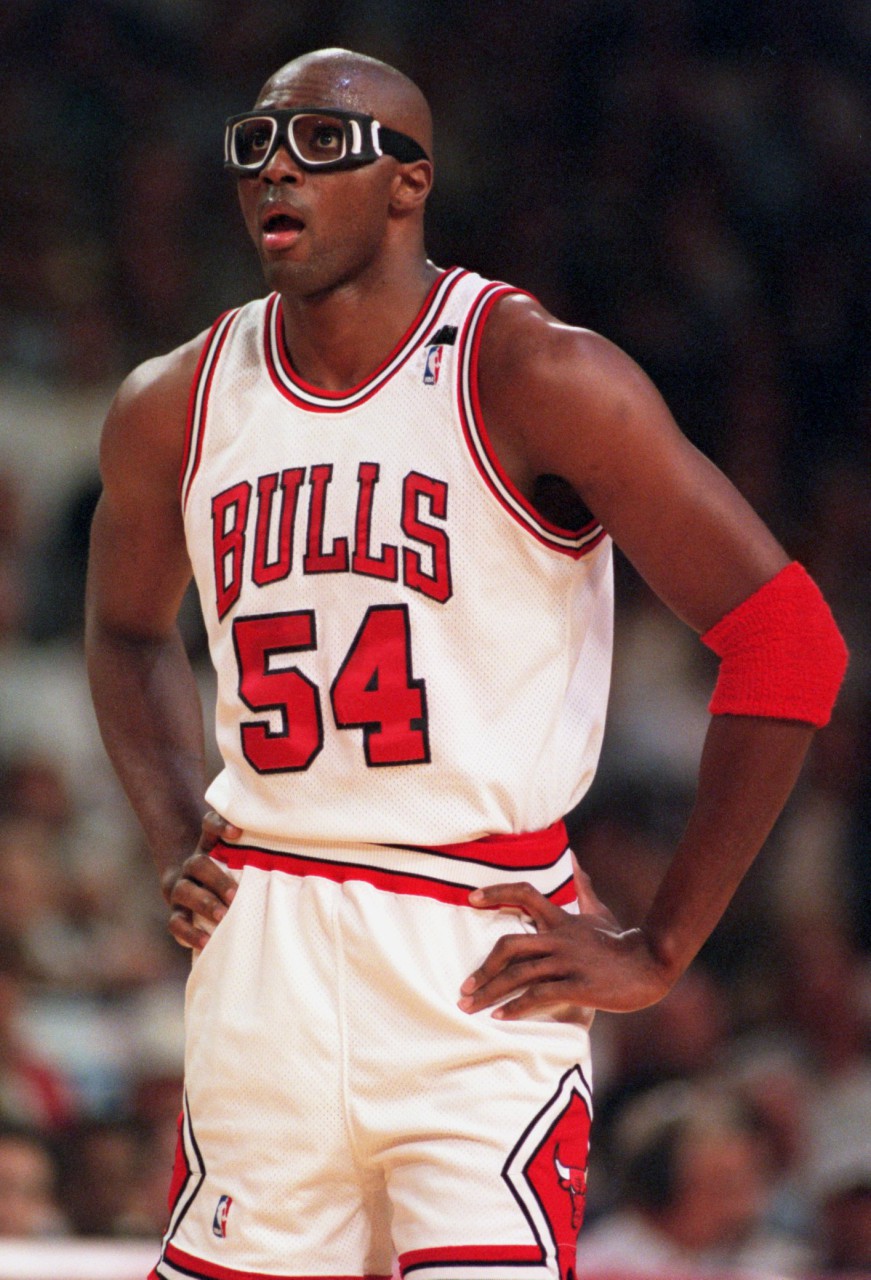 BL: You played in 170 playoff games. Only 20 players in NBA history have played in more. Chicago finally has Derrick Rose back from injuries. Bulls fans hope that he'll bring home the first title since the Jordan era. Do you see the drive and the will to win in Rose that you saw in Michael Jordan and Kobe Bryant?
HG: Oh, most definitely. I truly think, when healthy, he is one of the toughest kids, young men, I've seen since Michael and Kobe in terms of the passion, the drive, the love of the game of basketball. With the crew around him and the addition of Pau Gasol, I think they have a great, great chance of bringing that championship back to Chicago.
BL: You were teammates with four of the top-ten scorers of all time. Bryant and Jordan, we've mentioned. Shaq[uille O'Neal], who's sixth all-time, and Karl Malone – who's second behind Kareem Abdul-Jabbar. It's amazing to me that you managed to get into double figures with guys who take so many shots!
HG: Well Bill, definitely you have to reach down and become a pretty good offensive rebounder [laughing]. Playing with those guys, you're not going to get many shots. I had to figure it out sooner or later that you're not getting the ball, so get it off the offensive boards and put it back in.
BL: Sounds like maybe there were nights where you'd kind of wish they would miss, so that board would be there.
HG: [Laughing] Well, I can't say that publicly.
BL: Your twin brother Harvey also played in the NBA. His son, your nephew Jerami is a rookie on the Philadelphia 76ers. This year the Sixers are on pace to have the worst record in league history. You only missed the playoffs a few times in your career. Have you talked with your nephew about adjusting to the NBA and dealing with what looks like a really tough season?
HG: I text him, and I just tell him to keep his head up high and don't get down on the season. Keep working hard, and in the offseason — that's when players are made.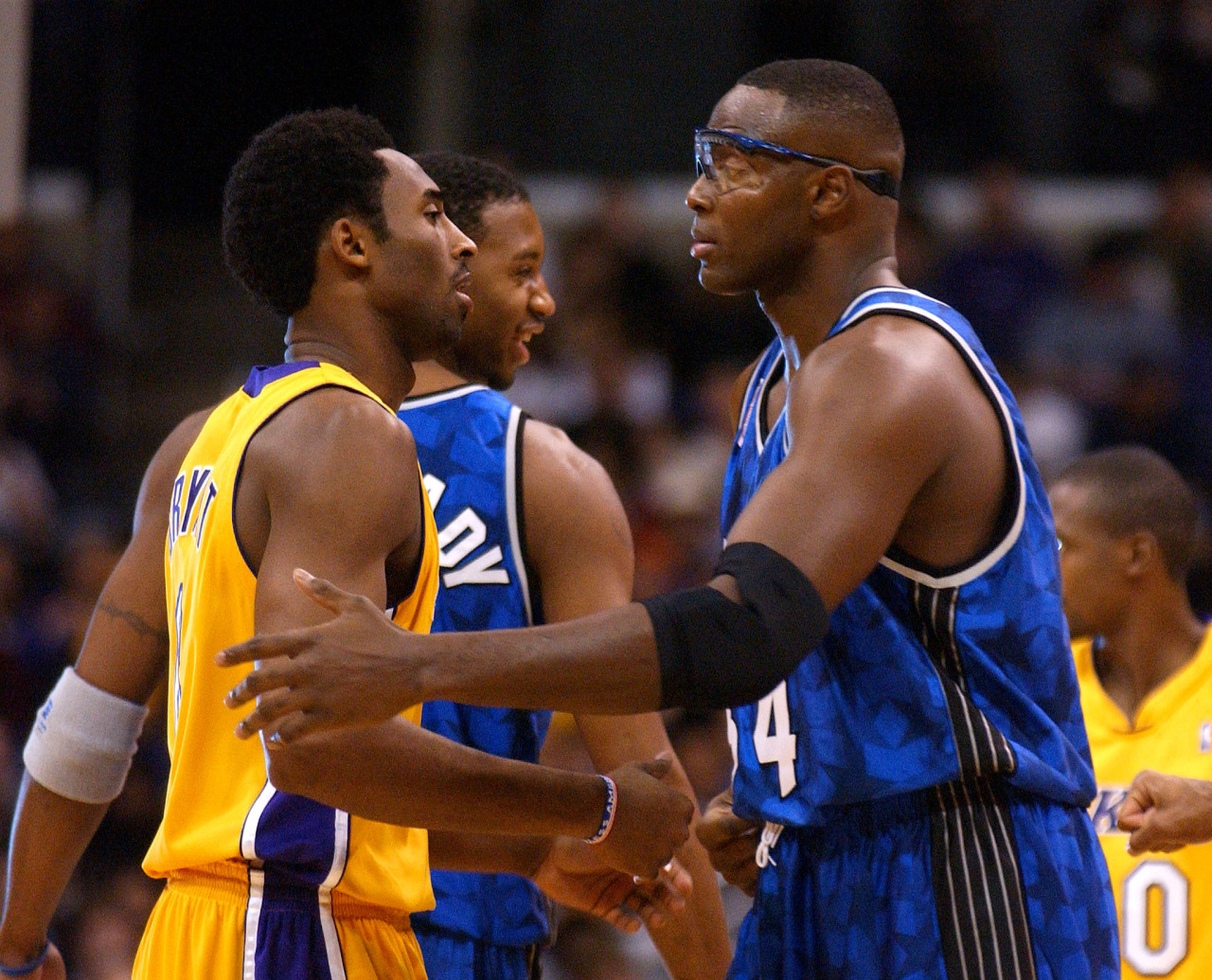 BL: Setting aside your 17-year career, more than 9,000 career rebounds, and four NBA titles, you rank high on another list: the best NBA players to ever wear goggles during games. Is it true that you didn't know you were legally blind until a couple of years after you reached the NBA? 
HG: It's so funny that I passed a physical for the Bulls — hearing and eyesight. Phil Jackson always gave us books to read. So, one night after the game on the bus I'm reading a book and I had the book like three inches away from my face. And Johnny Bach, who was one of our defensive assistants, came up and said, "You need to get your eyes checked again." The next day, I go in and I'm legally blind. Legally blind! So that week, the goggles were born.
BL: That must have felt really great the first time you stepped out on the court and said, "Hey, this is what an NBA game looks like!"
HG: It was a clear eye-opening — no pun intended [laughing]. My good friend [former NBA player] Tyrone Hill, I'm like, "This is what Tyrone really looked like." Not the most handsome guy in the world [laughing].
BL: This program is produced in Boston, but I'm still going to mention that when you were with Orlando you scored the very last basket at the old Boston Garden** in a playoff game that ended the Boston Celtics' 1994-95 season. Old arenas, new arenas. Jordan, Kobe. NBA expansion. Your career bridged two significant eras in NBA history. I wonder if you noticed that that was the case while it was happening?
HG: No, I think I was just caught up in the moment of loving the game of basketball and doing whatever I needed to do out there on the court. But whenever you go inside the old Boston Garden, or Madison Square Garden or the old [Los Angeles] Forum, all of that tradition ... you can't help but to think about it, but you can't let it overtake the goal while you're there. It was a humbling experience to play in such great arenas.
---
**The Mostly True Story Of The Last Basket At The Old Boston Garden
During the playoffs in 1995, Grant scored the last official basket in the old Boston Garden, but that was not the final basket made from the Garden's parquet floor. That moment happened a couple of weeks later, and Bill Littlefield and Only A Game Senior Producer Gary Waleik were there.
---
More NBA Coverage From Only A Game:
This segment aired on December 20, 2014.