Before He Was MVP: Steve Nash's Career At Santa Clara
03:57
Play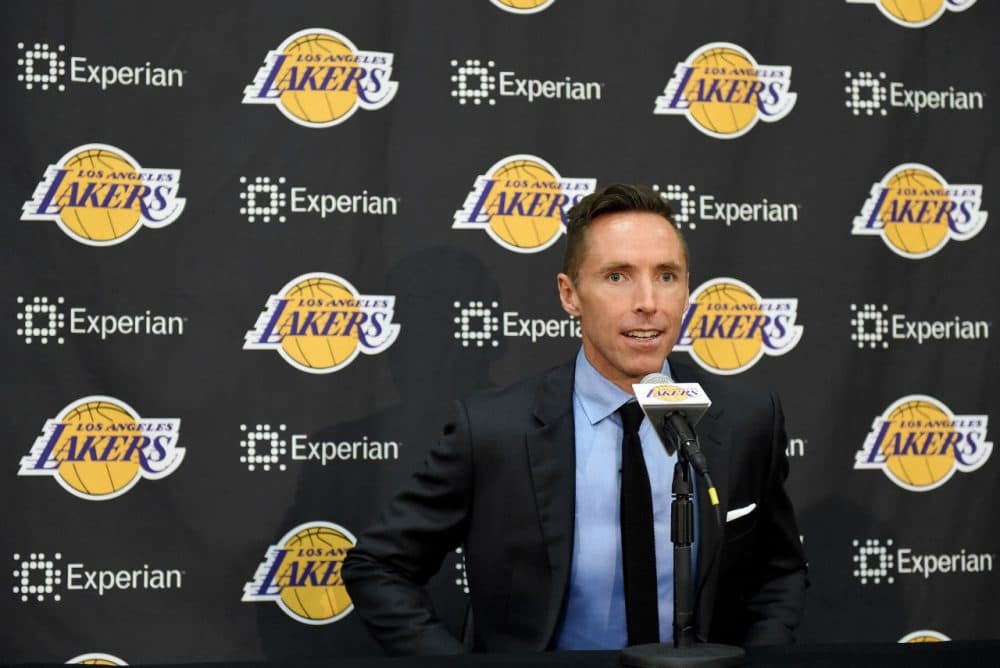 This article is more than 5 years old.
After 19 seasons in the NBA, two-time MVP Steve Nash announced his retirement this week. He led the league in assists six times and according to Phil Von Buchwaldt, Nash's teammate at Santa Clara University back in the early '90's, Nash knew as early as freshman year that he'd make the league.
"We had a required study hall we had to attend, and one night as we're going through our homework, Steve looked up at me and said, 'Phil, I'm going to make the NBA,'" Von Buchwaldt recalled. "And so I said, 'There's no way you're making the NBA, and I'll put money on it.'"
Steve looked up at me and said, 'Phil, I'm going to make the NBA. And so I said, 'There's no way you're making the NBA, and I'll put money on it.'"

Phil Von Buchwaldt, former Santa Clara teammate
"So eventually Coach Davey would simply say, 'Stop, stop stop,'" Von Buchwaldt remembered. "He'd walk towards me slowly as I was inbounding the ball. He'd take the ball from me, and basically we took the walk of shame up the court, and he'd hand the ball to Steve and say, 'Hey, can you run it from here?'"
Coach Dick Davey remembers that "walk of shame." But his happier memories are of scouting Steve Nash at a high school tournament in Canada, where Nash grew up.
"I watched him warm up for about 15 seconds at the championships up there and I was just praying that there were no other college coaches there because I thought we had a real diamond in the rough," Davey recalled. "And it turns out for once I was right. When he got out of high school he was a heck of a player."
And an extraordinary teammate — the kind of teammate who, at least according to Von Buchwaldt, made everybody else on the floor better. Nash also kept everybody loose. Von Buchwaldt remembers a game in which Santa Clara upset defending champs UCLA at a tournament in Hawaii.
"At the beginning of the game, a couple of our guys would drive the lane and just get swatted. I mean hard. The ball would get thrown into the bleachers, and we were all a little bit intimated," Von Buchwaldt recalled. "And Steve kind of made a joke out of it. He would purposefully drive down the lane, see the shot blocker coming and just throw the ball about as high as he could. And it had no chance of going in. But they would swat it anyway, and it would be goaltending. Honestly he showed us that we could beat 'em. That we could take 'em."
[sidebar title="Refs Vie For Final Four" width="630" align="right"]Players and coaches aren't the only ones trying to advance at the NCAA tournament. The referees are also competing for a spot in the Final Four.[/sidebar]Nash also excelled at soccer, tennis, and various other sports, albeit not on the varsity level. But he could have done that. According to Van Buchwaldt, one day after basketball practice, Nash borrowed a racket and held his own against some of the guys on the tennis team. If Coach Davey was watching that post-practice display, he probably wasn't surprised.
"When you're that gifted, when you have that many different things, you owe a lot to your natural instincts and your family and your coaches — me excluded on that one; other than recruiting him, I didn't have a lot to do — but he was so good in so many areas," Davey said. "It's a really unique athlete."
"You must feel incredibly lucky that he chose basketball, with all those options," I said.
"Oh, yeah. You know what it did, Bill? It kept me in my job a lot more years," Davey said. "Had he not been there, I probably would have been out of there in a hurry."
Davey remained the head coach at Santa Clara for nine years after Steve Nash ascended to the NBA. With Nash, Santa Clara made it to the NCAA tournament three times. They haven't been back since he graduated.
When Steve Nash did leave Santa Clara, it was as a first round draft pick. By senior year, that outcome was clear. So at the team banquet, Von Buchwaldt pulled a $100 bill out of his pocket and offered it to Nash.
"Everybody laughed, obviously, in the audience, and Steve stood up and said, 'Hey, why don't you put that hundred bucks toward a plane ticket to come watch me play next year?'" Von Buchwaldt said. "And I said, 'That sounds great.'"
This segment aired on March 28, 2015.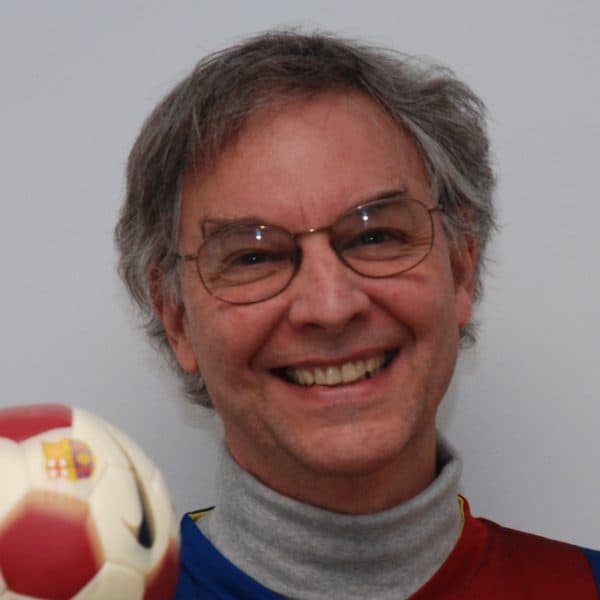 Bill Littlefield Host, Only A Game
Bill Littlefield was the host of Only A Game from 1993 until 2018.