Indianapolis: How Sports Transformed A City
Play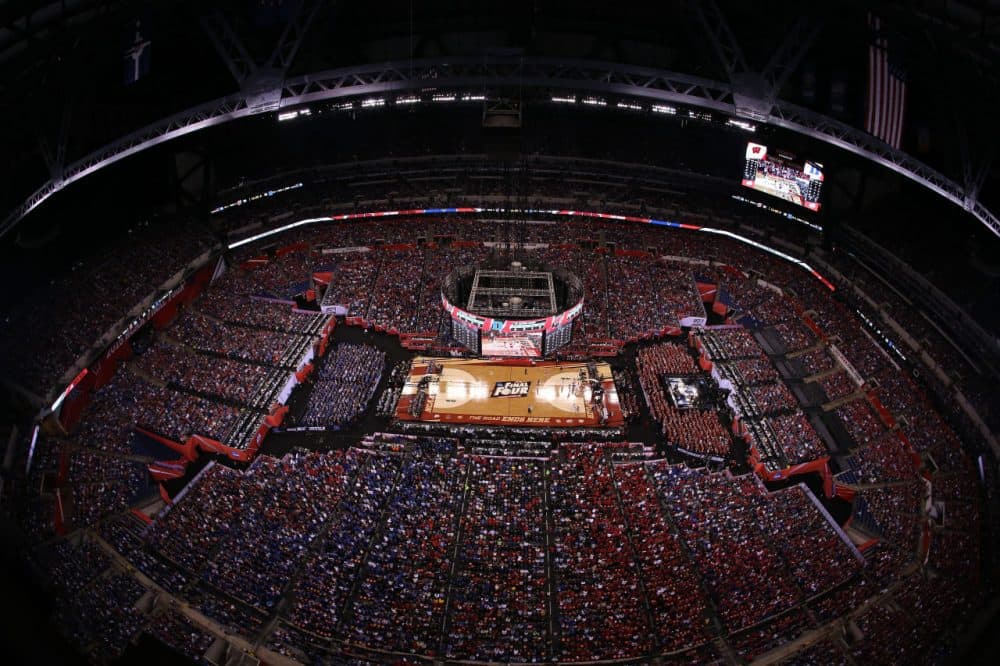 This article is more than 7 years old.
Some might say Indiana's so-called religious freedom act was taken down by the 2015 men's Final Four. They'd be oversimplifying. But the NCAA — which happens to be headquartered in Indianapolis — did have an effect, as did NASCAR, the NBA, the WNBA and other sports leagues and teams.
Basketball is far from the only sport that has helped define contemporary Indianapolis. Marc Tracy wrote about that phenomenon for the New York Times this week, and he joined Bill Littlefield.
BL: Last week's fight highlighted the extent to which Indianapolis has become sports central. Your story seems to suggest the roots of that identity began in 1978, right?
[The city] had been known as India-no-place or Naptown.

Marc Tracy, New York Times
And Indianapolis seized on that and got lots of those NGBs to headquarter themselves in Indianapolis, and that was part of a concerted strategy to redevelop the downtown and the city around sports.
BL: You spoke with the mayor of Indianapolis. What did he tell you about the city's reputation a half-century ago — before this concerted effort began?
MT: He was telling me about the sports strategy and how it had been known as India-no-place or Naptown. The story goes that Indianapolis' iconic Monument Circle was so overrun by pigeons — because there were so few humans — that on Sunday mornings the junior chamber of commerce would actually organize shotgun expeditions.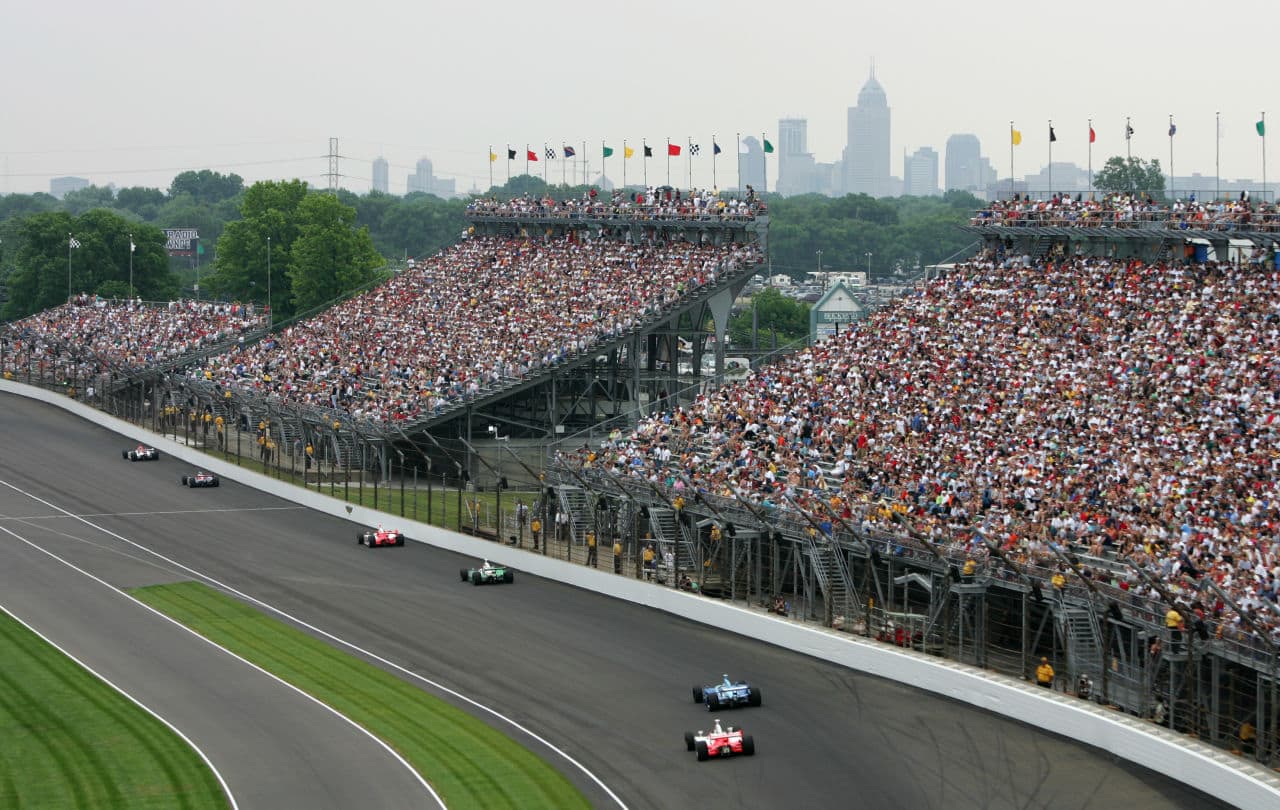 BL: Most efforts to rehabilitate cities by bringing in teams have not been all that successful, especially in the long run. How has Indianapolis made their plan work?
MT: The difference with Indianapolis is because it's such a sustained commitment, both in terms of events and also in terms of rebuilding the downtown. You have to look not just at the impact of an individual event but at decades of headquarters and sports-related business going on in the town. And you also have to consider the development of neighborhoods around these sports.
What the sports strategy did over decades was provide the impetus both for new business and also for other things — a rich cultural life, a very large convention center, the world's largest children's museum. All these things were built in Indianapolis, but as one professor I spoke to said, sports was the glue that held all this together. It was something the community could rally around, and it was something strategists — they kind of masterminded it expressly to be around sports.
BL: I assume that hotels and restaurants are delighted each time the Final Four comes to town. But what about benefits of this development strategy that have accrued to Indianapolis businesses and residents that are not directly related to games?
There's now 20,000 more people living around Indianapolis' downtown core than there were 30-odd years ago. ... So the overall impact over 40 years of this strategy has definitely been positive.

Marc Tracy, New York Times
MT: The Indiana Sports Corp, which was by the way the first sports commission in the world — now every city has one — they claim to me that the impact of the Final Four, however you want to define that, will be about $70 million positive. But even whether or not that's true, you're missing the point if you just consider a one-off event. The events are important, but what the events really do — and did — was kind of be something that the business community and investors could rally around to really develop the core.
There's now 20,000 more people living in Indianapolis' downtown core than there were 30-odd years ago. There's a nightlife scene. There are restaurants. There are hotels. So the overall impact over 40 years of this strategy has definitely been positive.
BL: I wonder if the people of Indianapolis ever worry that one or more of the sports organizations at home there now will get lured away by another city that has seen this "development strategy" work?
MT: Well, and especially when you look at what Indianapolis did, Indianapolis built the Hoosier Dome before they had a football team, which was convenient in 1984 when they got the Colts from Baltimore. So that's something they've been on one side of. I mean, I suppose that's something they could be worried about, but what you can say about them is they've done all they can to make it a continually attractive place simply by having all this stuff, by knowing that the city is behind all this stuff.
And it's worth noting, you hear about the NFL teams flirting with Los Angeles — and there are several teams in that conversation — I have never once heard the Colts be a part of that conversation.
BL: They moved once. They don't want to do it again.
MT: That must be it.
This segment aired on April 11, 2015.