Isiah Thomas Named President Of WNBA's Liberty. Wait, What?
Resume
The WNBA has been "reviewing" the decision of James Dolan, owner of the New York Knicks and WNBA's New York Liberty, to put Isiah Thomas in charge of the women's team.
Neither WNBA President Laurel Richie nor the Liberty chose to comment for this story, but it's not hard to imagine what objections the league might have to bringing Thomas on board as team president.
Though as a player with the Detroit Pistons, he was something special.
"His highlight reel in the playoffs would be second only to Michael Jordan's," said longtime basketball writer and columnist Bob Ryan, who covered the NBA during Thomas' entire career, which began in 1981 and ended in 1994. "When he was in the so-called zone, I don't think there was a more proficiently dynamic little man that played the game than Isiah Thomas."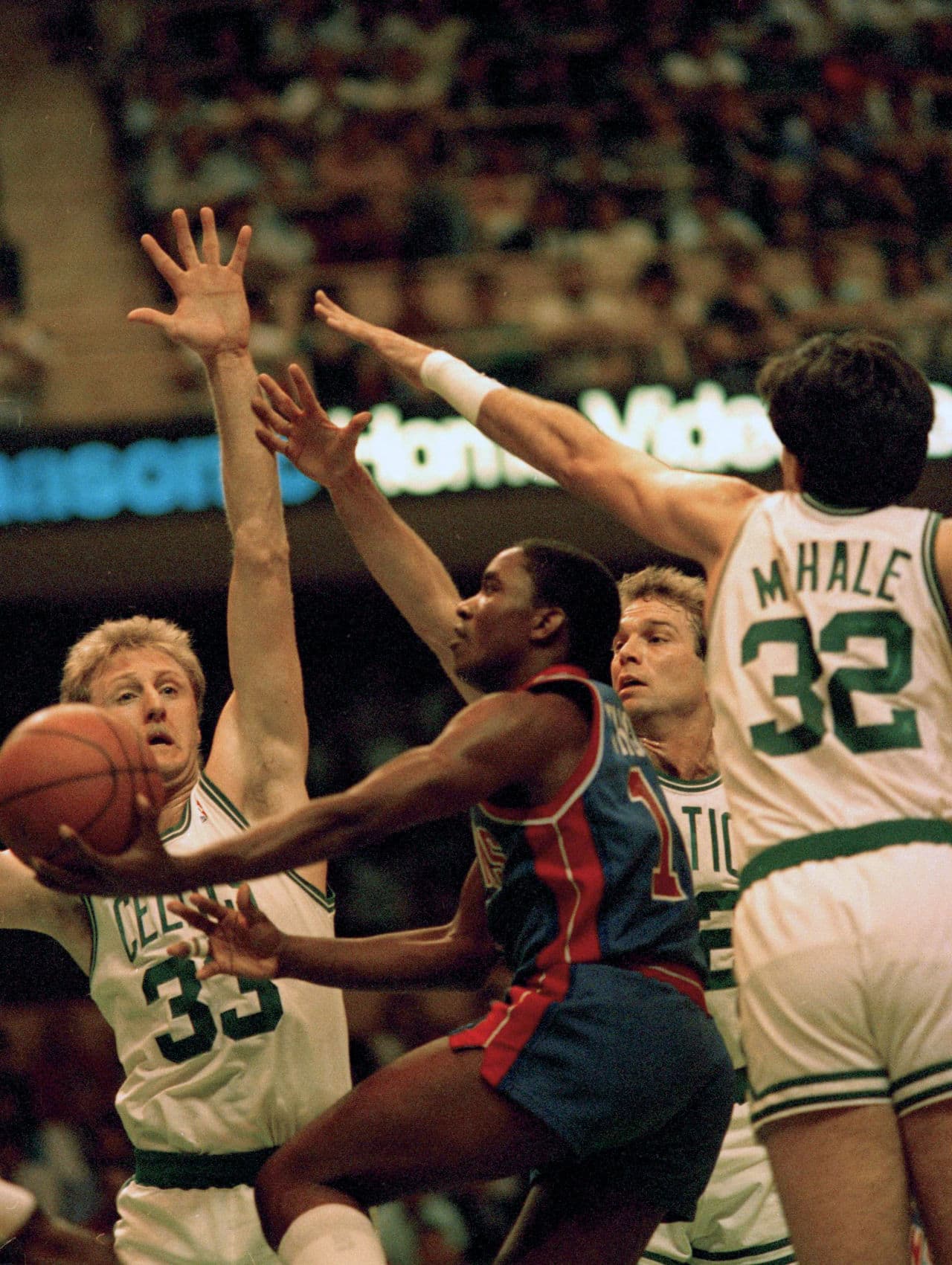 Thomas's Hall-of-Fame playing career did not translate into success as a coach and basketball executive. As the general manager of the Toronto Raptors he drafted some talented players, but struggled to get along with coaches and business partners. He left the team in 1998, four years after he'd arrived. It was the beginning of what SB Nation writer Rodger Sherman recently described as a string of failures.
"He's had several jobs at several different levels of the sport in several roles and he's been pretty bad at all of them," Sherman said. "Everywhere he went he left a steaming pile of rubble in his wake."
One of the most dramatic of those failures was Thomas' ill-fated acquisition of the Continental Basketball Association. He bought the entire league for $9 million in 1999. According to Sherman, Thomas had convinced the team owners that he could build the minor league that had been entertaining fans and sometimes developing NBA players since 1946 into a bigger, better business. In 2001, the CBA declared bankruptcy and ceased operations. The New York Times called the debacle "a case study in how not to run a business."
Thomas left the CBA to coach the Indiana Pacers, who'd made the NBA Finals just before he arrived. In his first year on the job, the team dropped to 41-41. In three years there, Thomas never won more than 48 games. Immediately after he left, the Pacers won 61 games.
Then, remarkably he was hired as general manager of the New York Knicks, which Sherman tries to explain.
"The thing that stands out to me is everyone seems to trust him," he said. "He convinces people to believe in him. And time and time again, he does nothing for these people."
In New York, the man inclined to trust Isiah Thomas was the owner of the Knicks, James Dolan, who also owns the Liberty and Madison Square Garden, and who has just hired Thomas again. Under Thomas, the Knicks ascended to the NBA's highest payroll…and descended to the league's second-worst record. But that was just bad business.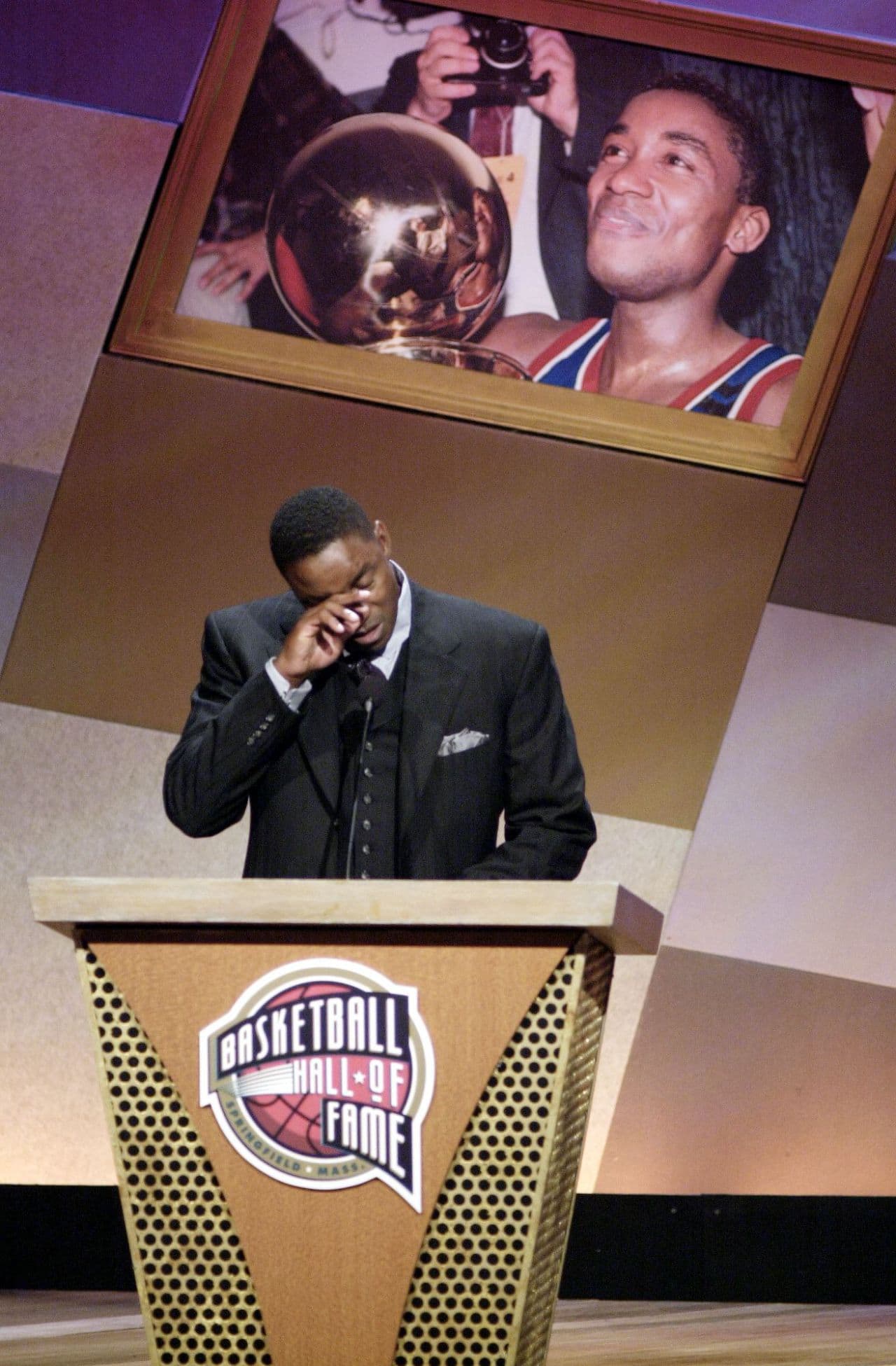 Thomas also was charged with sexually harassing one of the women with whom he worked. Recently, appearing on ESPN's Mike & Mike Show, Thomas called the judgement against him into question.
"I've always maintained my innocence," he said. "If people want to continue to believe in the falsities, I can't speak to that. I can only speak to the facts."
One of the "facts" is that several witnesses contradicted Thomas' claim of innocence. Another fact is that James Dolan and his corporation, MSG, ended up paying $11.5 million to Thomas's accuser.
Among those who've opined this week that putting Isiah Thomas in charge of the New York Liberty is a singularly bad idea are Anne Donovan, head coach of the WNBA's Connecticut Sun, and the all-female ownership group of the Seattle Storm.
Sherman's explanation for the hiring? The man who has signed — and may once again be signing — Isiah Thomas's checks:
"I don't think there's anyone besides James Dolan currently who would give him a job," Sherman said. "I have sincere best wishes for the New York Liberty who have to work with Isiah Thomas."
The Liberty begins playing preseason games on May 22. Whether Isiah Thomas will be in charge of the team by that time depends upon how much power James Dolan has in the WNBA.
This segment aired on May 16, 2015.