'Split Season' Details The Strike Shortened 1981 MLB Season
Resume
It was not the worst of times for baseball fans.
That would come in 1994, when there was a work stoppage and no World Series.
But the 1981 baseball season was the first season to be interrupted by a strike. It also featured the phenomenon of Fernando Valenzuela, among other attractions, which is perhaps why Jeff Katz, the Mayor of Cooperstown, New York, decided to write "Split Season: 1981." Bill Littlefield spoke with the author.
---
BL: Describe briefly the series of events that led to the work stoppage back in 1981.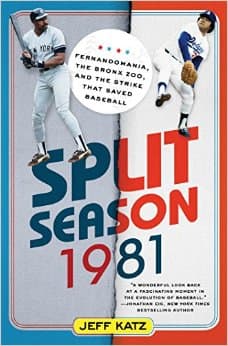 But the owners started throwing money around in ways that was quite shocking to themselves, as well as the players. And realizing they couldn't control themselves, tried to collectively bargain a way into controlling themselves, which was in effect to make free agency into a trade. The players balked. In 1980, as I say, the strike was averted with free agency compensation left on the table. With that sole issue to be discussed, it was head on into a strike of 1981.
BL: The 1981 season, before it had been interrupted, had been terrific, featuring the dominance of Dodgers ace Fernando Valenzuela, Pete Rose chasing Stan Musial's National League hits record. What did MLB lose from a purely baseball standpoint at the strike?
JK: Well, as you say, Fernando Valenzuela came out of, if not nowhere, almost nowhere. He had been called up at the end of 1980 by the Dodgers, pitched extremely well and was slated to be a starting pitcher in '81. Through a series of injuries to some of the veteran starters, he pitched Opening Day at Dodgers Stadium, shut out the Astros and went into a remarkable string of shutouts, five in his first seven games. Missing a solid block of the middle of the season deprived all of us of seeing how a full year of Fernando would have worked out.
Pete Rose was on a quest to tie, and then break, Stan Musial's all-time National League hit record. He tied it on the eve of the strike, which led to this sad scene of 3,631 balloons let loose over Veteran Stadium in Philadelphia, the record just within reach. The strike hits two days later, but when the season resumes on the first full day of play, Aug. 10, Rose breaks the record. So we missed kind of an immediate breaking of the record.
Given my druthers, I'd rather see Marvin Miller as a Hall of Famer than Bowie Kuhn.  But baseball has its orthodoxy and commissioners tend to get in.

Jeff Katz, Author
BL: Unless I'm misreading it, your book has a hero, and that hero is Marvin Miller. Tell us a little bit about how he helped Major League Baseball become the success that it is today despite the efforts of the men who owned the ball clubs when he was opposing them.
JK: Miller came from U.S. Steel and really explained to the players, "Here was labor law. Here was what was possible. Here was a path that perhaps they could go on to achieve more freedom within their jobs and more salary and more control over their jobs."
The owners always looked at him as kind of a Svengali who led the players around by their noses. But that wasn't the case. He was really an educator. And the game today is really a creation of Marvin Miller. There are some who would say that's a terrible thing. But the fact that every team has a chance at getting great players was really a remarkable change from the past in baseball. So I do see Miller as a big hero in the game's history.
BL: You are not kind to former MLB Commissioner Bowie Kuhn in your book. You point out that "baseball's growth came despite (his) efforts." One might almost conclude from "Split Season: 1981" that Mr. Kuhn doesn't really deserve a place in the Hall of Fame.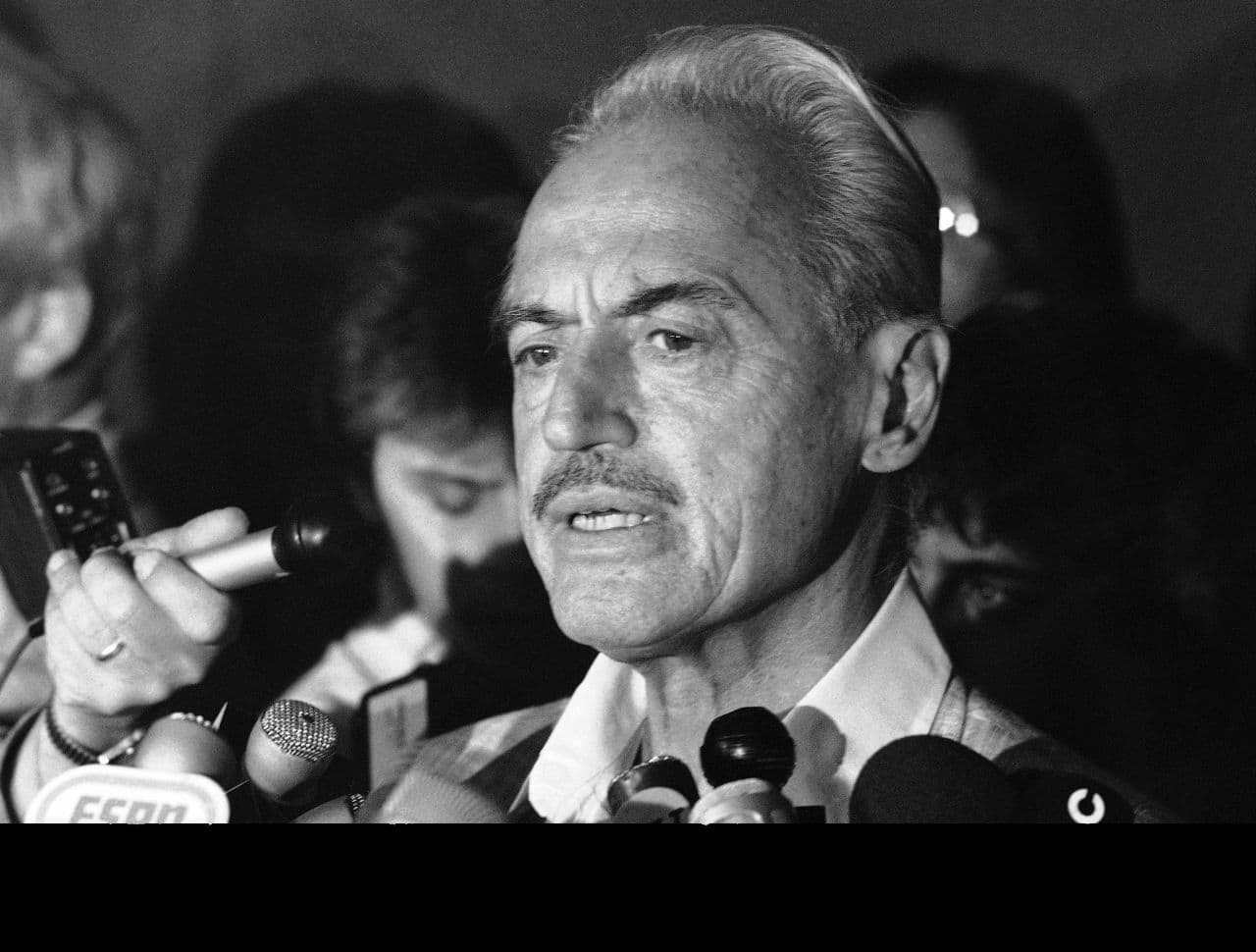 JK: Well, I always have to put a disclaimer on that. Even though I'm Mayor of Cooperstown, I'm separate from the Baseball Hall of Fame. I love the place and I love the people who work there.
Given my druthers, I'd rather see Marvin Miller as a Hall of Famer than Bowie Kuhn.  But baseball has its orthodoxy and commissioners tend to get in.
Being the Mayor of Cooperstown is not like Dave Van Ronk being "the mayor of McDougal Street, right? I mean, you're really a mayor…
JK: Yeah, right I'm not end of the bar mayor who knows everybody. I'm actually duly elected as Mayor of Cooperstown. The Mayor of Cooperstown technically is a part-time, no salary position.
I've tried very hard to make sure that the village government, meaning the residents of the village, get to benefit directly from the tourism. So we've done some really interesting things to keep our village as beautiful as it is.
BL: The first half of the 1981 season ended on June 12, the second half began in August. What changes were made as a result of the season being split in half and who made the decisions about who to do it?
JK: Bowie Kuhn really liked the idea of having a fresh start. He felt that teams that were in last place or performed terribly in the first half, teams like the Mets, the Toronto Blue Jays, Seattle Mariners, that they might get an attendance bump if they could start from scratch.
There was also a clause in the national TV contract that gave the owners permission to add an extra level of playoffs, which we're used to today, but then was quite different.
So the owners and the commissioner thought there was a potential for some big revenue by adding a level of playoffs.
What really was a problem, and the Cincinnati Reds President Dick Wagner said this in one of the meetings, he said, "Look if you are going to crown two separate half-winners, what about us? We finished a half game behind the Dodgers in the first half. What if we finish close behind the Astros in the second half? By these rules then we wouldn't make the playoffs."
And that's exactly what happened. The Reds had the best record in Major League Baseball that year, and didn't make the playoffs. The Cardinals had the best record in the National League East and didn't make the playoffs.
So, it was kind of a quickly cobbled together solution that was really an artistic failure. And from a ratings and attendance point of view really didn't help either.
BL: The Dodgers and Yankees made it to the 1981 World Series, which the Dodgers won. But should there be asterisks affixed to the finalists?
JK: If you are a Yankee-hater and Dodger-hater, I'm sure your pro-asterisk.
---
Bill's thoughts on "Split Season 1981":
In the second paragraph of the first chapter of "Split Season 1981," Jeff Katz says of that year, "It was a good time to be a conservative and a capitalist."
Well, yeah, unless you were a conservative capitalist who owned a Major League Baseball team, in which case you were up against Marvin Miller and an exceptionally determined group of ballplayers who recognized you as a hypocritical, greed-addled clown prone to confusion and silly enough to trust your fortunes to MLB Commissioner Bowie Kuhn.
"Split Season 1981" provides a clear account of how Miller outworked and outsmarted the owners and re-energized their game despite them.
Happily, there are some fine baseball stories in the book, too. It's great fun to be reminded of Fernando Valenzuela's exceptional impact on baseball in Los Angeles and beyond, and the days when Reggie Jackson, Dave Winfield, and George Steinbrenner sometimes bumped into each other in the elevator at Yankee Stadium.
This segment aired on June 13, 2015.