Under Review: Cardinals Caught Stealing?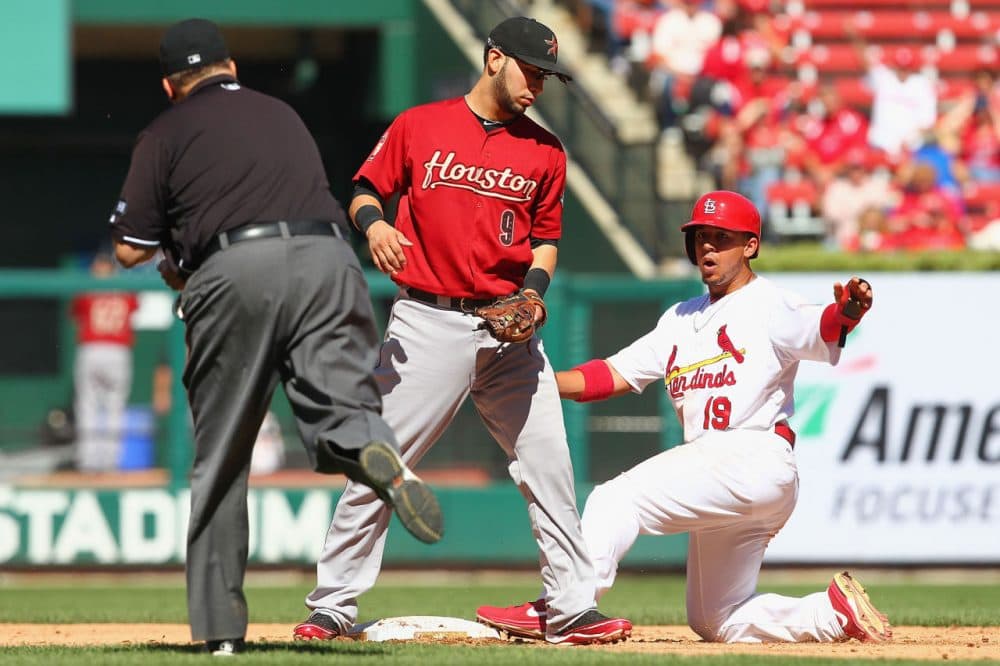 This article is more than 7 years old.
Former Chicago Cubs first baseman Mark Grace once said, "If you're not cheating, you're not trying hard enough."
By Grace's logic, the St. Louis Cardinals may have been trying really hard.
We're not talking doctoring balls or stealing signs; the Cardinals are under investigation by the FBI and Justice Department for allegedly hacking into an internal network of the Houston Astros.
According to the New York Times:
Investigators have uncovered evidence that Cardinals employees broke into a network of the Astros that housed special databases the team had built, law enforcement officials said. Internal discussions about trades, proprietary statistics and scouting reports were compromised, said the officials, who were not authorized to discuss a continuing investigation.
This story caused a whirlwind of Twitter quips from fans, writers and even players, as Los Angeles Dodgers pitcher Brandon McCarthy had one of the best responses to the scandal:
One Cardinals fan poked fun at the scandal:
Sports Illustrated special contributor Steve Rushin believes whatever documents the Cardinals unearthed will go on a site named after their pitcher, Michael Wacha:
A former Cardinals pitcher has emerged as a suspect:
And of course, there was an inflated number of pokes at the New England Patriots for their own recent scandal: